Dozens of SoCal Schools, Colleges Closed Due to Wildfires
Five fires are currently burning in Southern California, including the Tick Fire, which has consumed more than 3,950 acres.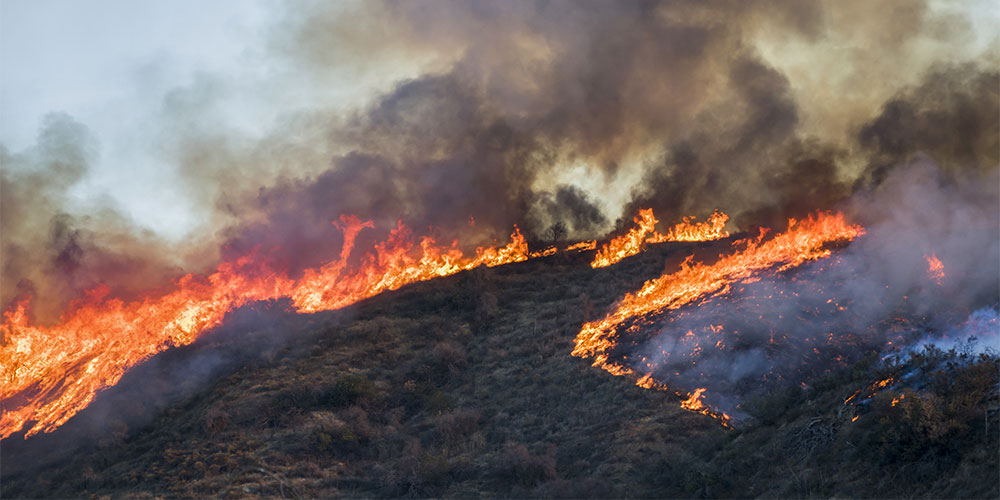 Dozens of school districts and colleges in Southern California have closed due to multiple wildfires burning in the region.
Five fires are currently burning in the area, including the Saddleridge Fire, the Tick Fire, the Old Water Fire, the Oak Fire and the Palisades Fire, Hometown Station reports. Four additional fires are burning in Northern California.
As of 7:40 p.m. on Thursday, Oct. 24, all PreK-12 schools in the Santa Clarita Valley announced they would be closed Friday. The Los Angeles Unified School District, the Santa Monica-Malibu Unified School District and the Department of Catholic Schools for the Archdiocese of Los Angeles are also closed.
College of the Canyons in Santa Clarita and Moorpark College in Moorpark has canceled all classes and shut down their campuses through Friday. California State University and Cal Arts are also closed.
The Tick Fire, the largest of the fires, broke out near Santa Clarita Thursday afternoon, burning multiple structures, including homes. Firefighters continued battling the fire early Friday morning amid intensifying winds.
Nearly 500 firefighters, four water-dropping helicopters and four fixed-wing air tankers are battling the blaze. As of Thursday evening, the fire had consumed 3,950 acres and was 5% contained.
More than 50,000 people were ordered to evacuate Thursday near neighborhoods north of Los Angeles. On Friday, the fire jumped the 14 Freeway, shutting down all lanes.
Dry air, strong winds and high temperates have fueled the fires and forecasters predict the Red Flag fire conditions will expire today.
Utility companies, including SoCal Edison, proactively cut power to thousands of homes Thursday in an effort to prevent the wildfires from spreading more, according to KTLA. More than 190,000 customers were without power Thursday.
In a press conference Thursday, Governor Gavin Newsom criticized utility companies for placing profits before customers by failing to prepare infrastructures for wildfires.
The Los Angeles Fire Department arson investigators determined the Saddleridge Fire, which has been burning for weeks, originated beneath a SoCal Edison high-voltage transmission tower.
If you live in an area prone to wildfires, here's what your emergency supply kit should include.