Beating the Heat During the Dog Days of Summer
Heat can take more of a toll on your campus than you might realize. These steps will help you address your risk.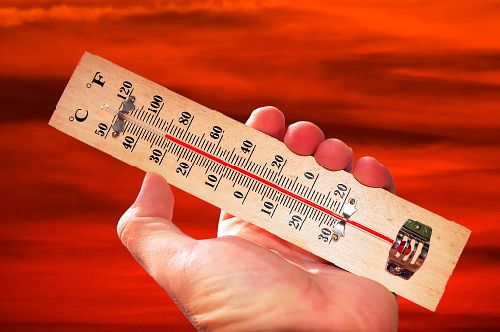 How to Translate a WBGT Number Into Real Impacts
If I tell you the Wet Bulb Globe Temperature right now is 88.5 degrees Fahrenheit, you'd probably just stare back at me. It is critical to put WBGT into context of what it's doing to the body. Otherwise, it's just a worthless number. The higher the value, the less time it takes for heat-related illness to set in.  To help visualize this concept, the military and other organizations developed a corresponding colored flag system to indicate the level of danger associated with heat stress.
Green flag conditions, while toasty, allow up to 45 minutes of working or exercising in direct sunlight before requiring a 15-minute break in cooler conditions to recover. Once you get to red and black flag conditions, that ratio becomes very lopsided. In these extreme heat conditions, you need a 40- to 45-minute break for every 15-20 minutes of exposure. How's the coach or foreman going to respond to that prospect? Not a very efficient use of time. Yet, in light of numerous recent cases of athlete and employee fatalities, school officials and employers are forced to make changes.
Next Gen Heat Stress Management
Measuring Wet Bulb Globe Temperature (WBGT) is like chasing a moving target. On-site hand-held measurements at the time of threat may ensure safety, but it does little for the effective management of one's time. Wouldn't it be nice if we could get automated WBGT readings? Wouldn't it be convenient if we could get alerted to dangerous heat stress conditions by email, SMS text, phone call or push notification to our mobile devices? Better yet, wouldn't it be ideal if the daily forecast included a predicted WBGT value?
For more than 200 K-12 schools, colleges and universities throughout Florida and elsewhere in the United States, those capabilities exist today. A company based in Tallahassee, Fla., WeatherSTEM, has introduced the first commercially available weather monitoring system capable of real-time WBGT measurements, automated notifications and WBGT forecast. WeatherSTEM has been installed at 11 of 15 Atlantic Coast Conference (ACC) institutions and discussions are underway with some of of the others.
At Florida State University, athletic trainers who were once charged with the tedious task of measuring WBGT "during the heat of battle" (pun intended) are now able to determine heat stress right at their fingertips through websites, mobile apps, and even social media. This has proved to be a total game-changer for FSU trainers who can now check the forecast for the day and make practice adjustments accordingly, hours in advance.
With all 67 counties of Florida, mostly at K-12 schools, tapping into the ability to predict and monitor extreme heat stress conditions, emergency management teams, health officials, and public servants alike are recognizing that accurate and accessible WBGT measurements are a great benefit to public safety and are no longer limited to the military and big-name athletic programs.
Now, before the football team thinks it catches a break from full-pad practice during pre-season camp, consider the alternatives. Do you think the U.S. Marine Corps cadets at Parris Island catch a break from their training because of the stifling heat of a South Carolina summer? No way! They just have to wake up earlier or stay up later to conduct training during the cooler times of the day. For most marquis college football teams, that means construction of indoor practice facilities.
Extreme Heat Can Be Deadly
The health effects related to heat can range from inconvenient to deadly. The most concerning part about heat-related illnesses is that they sneak up victims so slowly and silently that the person doesn't realize he or she is getting ill until it's too late. Heat illness is a progressive problem, meaning lesser symptoms left unchecked can quickly grow into bigger problems.
The foremost sign of heat illness is commonly referred to as heat exhaustion. Its symptoms can include fatigue, nausea, headache, muscle aches and cramps, weakness, confusion or anxiety, drenching sweats accompanied by cold/clammy skin, slowed or weakened heartbeat, dizziness, fainting, and agitation. While some symptoms are more obvious than others, one can easily mistake more than half of these signs for hard work or exercise. When victims and observers fail to realize that these early signs are indications of larger problems to follow, things can get dangerous.
When symptoms of heat exhaustion go unmitigated, the downward spiral can be a fast one. The next progression is heat stroke. Symptoms of heat stroke include vomiting; vertigo; hot, flush and dry skin; rapid heart rate; decreased sweating; shortness of breath; decreased urination; blood in urine or stool; increased body temperature; loss of consciousness; or convulsions. Heat stroke may occur suddenly without any symptoms of heat exhaustion. Immediate medical care is required and any delay can be deadly.

Take Steps to Prevent Extreme Heat Illness
The most tragic aspect to heat-related illnesses and death is the fact that they are completely preventable. Dr. Marshall Shepherd, director of the Atmospheric Sciences Program and the Georgia Athletic Association Distinguished Professor for the University of Georgia, says that proper hydration alone is not the only consideration for staying safe in extreme heat situations.
With adequate planning, outdoor activities can be rescheduled to safer times of the day such as early morning or evening. If work or exercise must be conducted during the hottest time of day, make sure participants are adequately prepared. In a recent article on Forbes.com, Dr. Shepherd said he would "advocate that practices be postponed or moved indoors if a sustained period of days above certain heat index or wet-bulb globe temperatures are expected."
Everyone working outside in the sun or even in the shade must be hydrated with fluids devoid of sugar, caffeine or alcohol. To be adequately hydrated means drinking far more than you think you need in advance of commencing activities. Once you feel thirsty, you're already behind the curve and are in danger. This is why you see many construction workers and athletes drinking directly from one-gallon jugs. Chilled or iced beverages are even better. Hydration is the key to prevention.
There must be opportunities for people to seek shade. Shade relieves at least a portion of the assault on one's body by removing the sun's light and UV rays. The angle of the sun makes a difference as well, which is why the peak of summer is more dangerous than spring or fall. While shade provides some respite, the ambient air temperature and humidity (heat index) may not allow for adequate cooling relief to occur to return to a safe core body temperature. For this reason, access to a cooler, air conditioned space – even within a vehicle – is essential to reset the body to a safe condition before resuming activities.
Extreme heat illnesses are 100 percent preventable. Fortunately, there is now greater access to WBGT measurements. Combining WBGT with the prevention steps I've just outlined will ensure a better informed and safer public. That's a pretty cool thing.

Dave Bujak is Florida State University's director of emergency management. This article was originally published in August 2016.
If you appreciated this article and want to receive more valuable industry content like this, click here to sign up for our FREE digital newsletters!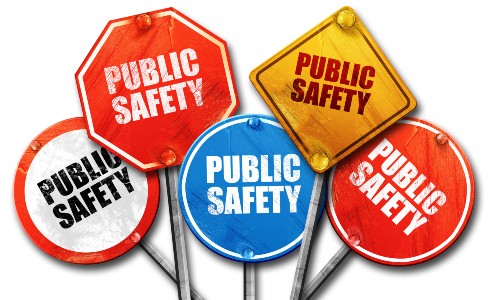 Leading in Turbulent Times: Effective Campus Public Safety Leadership for the 21st Century
This new webcast will discuss how campus public safety leaders can effectively incorporate Clery Act, Title IX, customer service, "helicopter" parents, emergency notification, town-gown relationships, brand management, Greek Life, student recruitment, faculty, and more into their roles and develop the necessary skills to successfully lead their departments. Register today to attend this free webcast!