Active Incident Training: Preparing for the Future Threat
Preparation must go beyond incident response, tactics and the focus on active shooters.
The problem, however, goes far beyond getting people to observe their environment. Even if they are observant, reminding people "If you see something, say something" is not enough because people refuse to report behavior to police for many reasons.
They may not want to report a friend; they may dislike the police; if from another culture, they may fear the police; they don't want to be considered racist or Islamophobic; they fear legal or physical retaliation; or they may be uncertain if a crime was actually committed and do not want to waste the police department's time.
An active community outreach program is the principal way the Northern Virginia Community College (NOVA) Police build campus trust, respect and confidence in its police department. The regular public safety newsletter, safety briefings offered at each campus that empower citizens to protect themselves and increase the efficacy of police actions, and police participation in student activities have yielded increased interaction between the campus community and the police.
It is important to remember that when reaching out to the campus community, different strategies work for Baby Boomers, Gen Xers and Millennials, as well as international students. Similarly, a mobile safety app makes reporting easier and less noticeable, especially for the younger tech-savvy students.
One area that is critical to deterring an active incident is knowing which facilities and equipment on campus are of greatest interest to potential attackers. In Smart Security Planning: Your Key to Administration Support, I discussed the CARVER system of selecting high-value targets. In this methodology, each target is assessed for each letter of CARVER: criticality, accessibility, recognizability, vulnerability, effect and recuperability.
Once we know what our target base looks like to potential assailants, we can develop protection checklists and patrol strategies that may deter attacks.
We have many potential high-value targets on campus, such as sporting events, parking decks, the financial aid office; controversial exhibitions; controversial offices (e.g., Young Republican, Democrats, other action groups); laboratories (HAZMAT)/computer and HVAC control facilities; senior administration offices, ROTC; police/security offices; and construction sites (for explosives).
The question is which of these, or others, are most attractive to our adversaries, recognizing that any particular target can have different values to potential adversaries based on their objectives, ideology, capabilities, timelines, etc. Once we know what our target base looks like to potential assailants, we can develop protection checklists and patrol strategies that may deter attacks.
Other police/security strategies that have met with great success include social media monitoring to identify potential threatening behavior, the development of memoranda of understanding with local agencies for joint operations and information sharing (with periodic exercising of the former), and outreach to the state Fusion Center for timely warning of intelligence trends of concern.
Campus mental health, student discipline, sexual assault services and threat assessment teams have a positive role to play in helping people in need and protecting the campus. Threat assessment teams provide a venue where this information can be consolidated and shared, thereby identifying potential threats and getting assistance as needed in a timely manner.
Other campus personnel have a critical prevention role to play. Parking, facilities and business office personnel are either moving around the campus or seeing hundreds of people every day at the business counter. These individuals are a valuable source of information, providing critical intelligence that identifies potential threats. Police or security need to reach out to them to identify the types of safety-related information of interest and establish mechanisms to collect this information.
Response
In the police/security responses section, many of the response requirements and activities were identified so they are not repeated here. Additionally, response activities of other college entities, such as parking, facilities, office of emergency management and planning, the PIO and academic offici
als can be identified and explored in a CPX.
Mitigation
In sports, it's often said the best defense is a good offense. This dictum also holds true for an active incident response: speed, shock and violence of action that neutralizes the threat in a timely manner will limit death and injuries as well as physical damage to the campus.
In addition to the timely and effective response by law enforcement/ security personnel, there are many strategies to limit the effect of the shooter or other type of attacker (See 7 Mass Casualty Mitigation Strategies).
Recovery
In many ways, the period immediately after the resolution of the incident is when the hard work begins. NOVA dealt for months with the aftermath of a student who brought a rifle on campus and attempted to shoot a professor.
A college presidential commission was empaneled to analyze the issues that generated the incident, identify lessons learned and implement corrective actions. This commission operated for more than a year following the incident, and the lessons learned, which resulted in new general orders and equipment (e.g., patrol rifles, additional evidence lockers, more cameras and more officers), have had indelible and continuing impacts on the police department and other officers involved in mental health and concerning behaviors, to mention only a few. Other strategies that can enhance recovery include:
• Memoranda of understanding (MOUs) with local agencies: As soon as the incident scene is declared secure, responders will have to search for bombs and weapons, process a huge crime scene, inventory and store a massive amount of abandoned property, and maintain visible officer presence to calm nervous campus personnel. These tasks will challenge personnel and equipment resources of the most well-provisioned campus police department. Establishing and exercising joint operations with local responders will expedite recovery efforts and a return to normalcy.
• Counselors: There will also be a need for counselors to help victims deal with grief and officers with post-traumatic stress. A campus is unlikely to have enough experienced counselors on hand, so arrangements should be made for the types and numbers of counselors needed before the event occurs.
• Public Relations: Education is a business, and both parents and students want to matriculate at a campus that is considered safe and secure. Failure to maintain the public's belief that a campus is safe will likely result in declining enrollment, making it crucial that campus public information officers and other senior campus personnel have a strategy to calm public fears.
Campus Police, Security Must Lead the Way
The foregoing strategies only scratch the surface of a fully integrated active incident response capability. However, the breadth of these few items underscores the complexity of the task and the need for planning that goes far beyond active shooter response tactics.
Preparing to prevent, respond to, mitigate and recover from an active incident is a daunting task that requires significant original thought, coordination both on and off campus, and practice.
Elsewhere, I have written I do not think allowing concealed carry permit holders to bring their weapons on campus is a good idea. Nevertheless, there are numerous initiatives police, security and the rest of the campus security community can pursue to prepare for the evolving active incident range of threats.
The first step is recognizing we must focus on more than the response dimension and that other entities on campus, including students, have a critical role to play in this important endeavor.
The entire campus community can be empowered in this role, and it is the police and security forces that can and should take the point on making this happen.
A multi-faceted community outreach program; departmental and both intra-campus and inter-agency exercises and training; concerning behavior information collection, consolidation, and sharing; outreach to local police agencies and fusion centers; target evaluation; and ongoing analysis of capability strengths and weaknesses should play a leading role in keeping our campuses safe and secure.
Read Next: What Does Terrorism Look Like on a College Campus?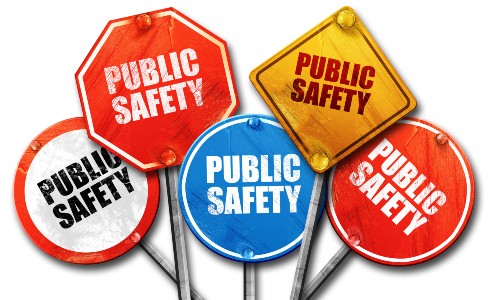 Leading in Turbulent Times: Effective Campus Public Safety Leadership for the 21st Century
This new webcast will discuss how campus public safety leaders can effectively incorporate Clery Act, Title IX, customer service, "helicopter" parents, emergency notification, town-gown relationships, brand management, Greek Life, student recruitment, faculty, and more into their roles and develop the necessary skills to successfully lead their departments. Register today to attend this free webcast!