Extreme Makeover: Hospital Edition
Forsyth Medical Center's Director of Public Safety Tony Potter describes the impressive overhaul his department has undergone to address the facility's expansion plans and evolving security concerns.
When Tony Potter became director of public safety for Forsyth Medical Center in Winston-Salem, N.C., three years ago, he knew his campus would soon be going through significant expansion.
The hospital's new emergency department, which is the largest in North Carolina, opened in 2004. Additionally, two new intensive care units as well as a 1,425-car parking deck recently opened. By 2008, the campus will have doubled its square footage in only five years. That's a lot of change in a short amount of time.
But the campus wasn't the only aspect of Forsyth Medical Center that has gone through a major transformation. The hospital's security department also needed to evolve. Everything from the department's duties to its apparel and even its name were overhauled. Most importantly, however, was the additional training that emboldened the department's public safety officers to deliver even better customer service and protection to the campus' patients, staff and visitors.
In fact, the changes were so significant and impressive that Forsyth Medical Center was awarded the prestigious International Association of Healthcare Security and Safety (IAHSS) Lindberg Bell award this year.
What were some of the improvements you made to your department that you believe led to Forsyth Medical Center being given the Lindberg Bell award?
Potter: Our department tremendously expanded the scope of our operations. When I came here, we had 19 fulltime equivalents (FTEs), and we now have 29 officers. We've taken over responsibility for security at our corporate offices [another six officers] and at Medical Park Hospital across the street with another five officers. That's a small force to cover such a large campus, so we use two force multipliers, training and technology, to get the job done.
We've gone from being an untrained organization to one that has a very high level of training. Basic training for new officers is now 216 hours. All officers get an average of 40 hours of annual in-service training plus specialized training in many different areas.
All of our officers have been through the Crisis Prevention Institute's nonviolence crisis intervention course. Our officers are all certified to provide skilled support for hazmat decon operations, and many are certified to hazmat operations and technician level.
In addition to training, your medical center has also adopted several advanced security technologies and initiatives. What are some of them?
Potter: We have expanded our technology tremendously from a very small, obsolete CCTV system of about 36 cameras with a VCR that only covered 16 of them. Now we have 140 cameras, and everything is digital. We have a new communications center that will be able to monitor 300 cameras when construction is completed.
Some of our advanced technology includes intelligent cameras and a sound differentiation system so we can cover our new parking garage using technology as opposed to simply having an officer patrolling in a car. The system we use will instantly analyze the images from 43 fixed cameras and tell us when it observes certain programmed behaviors.
For example, the system will sound an alarm if it sees a person running or falling to the ground, a fight in progress, or someone lurking in a stairwell. The sound of breaking glass, crunching metal or a scream will also sound an alarm.
Additionally, we have a new crime prevention program called Control All Thefts (CAT), which we developed in-house. CAT has made a tremendous impact on both internal and external theft. We also developed a much better way of dealing with narcotics issues. The officers who investigate narcotics cases on each shift have all been to the National Association of Drug Diversion Investigators training program, and work closely with the pharmacy and our State Bureau of Investigation on the cases.
We now have a uniform that is very recognizable. We wear white military-style shirts, navy blue trousers and navy blue neckties, but we don't wear metal badges. Instead, we wear a shield-shaped patch. We decided that we wanted to maximize our visibility while eliminating any role confusion with local law enforcement. Our officers all wear International Association for Healthcare Security and Safety (IAHSS) certified pins on their uniforms showing the level of training that they have received.
Why do you believe training is so important?
Potter: Training gives us the ability to do our job. If you have two untrained security officers on duty at the same time, the only thing they can do better than one is waste twice as much of your money. If you have a trained, dedicated public safety officer, he or she is able to handle just about anything within their scope of responsibilities.
You also changed the title of your officers from "security" to "public safety." Why?
Potter: We tried to get away from the word 'security' because it was kind of pejorative in our environment. So we changed the job description and classification as the officers were trained.
But we didn't just say, 'OK, you have a new title.' They had to work for it. We implemented a career ladder. The officers come in as public safety officers, and after they complete their training and have one year of service, they are eligible for a promotion to senior officer. After another year, those who have taken additional training and are certified as instructors or field investigators are eligible for promotion to lead officer.
The fourth step is supervisor. They must complete the IAHSS supervisor training program, then complete the current level of training for supervisors, which is done through our corporate education department. That takes about 104 hours.
How did you motivate your officers to get trained?
Potter: It wasn't a question of motivation. It was a question of putting up the training schedule. If you have a dedicated group of people, which I do, they are going to eat this up. In fact, I get more requests for training than we can provide.
What prompted all of these changes, and how did you go about implementing them?
Potter: I came here in the aftermath of 9/11, and hospital officials didn't know what they needed in a post-9/11 world. The first thing I had to do was determine what level of security was required. My first month here I interviewed everybody from the CEO on down.
We have officers who have been here 25 or 30 years, and they are fantastic. I wanted to make use of those people and the depth of their experience and knowledge. I didn't want to throw that out.I then said to the COO, 'Everyone needs to go through at least 200 hours of training within a year.' Although she didn't think we could do it in a year, we almost did. We missed the one-year deadline by two weeks.
Your training involves instructors from the local police department, fire department and in-hospital departments like behavioral health and risk management. Why do you include all of these entities?
Potter: This provides a two-pronged benefit. My officers realize these people are taking their time to train them, which means they really feel this is important. It gives the officers a great lift when the vice president of nursing spends an hour with them, for example.
The other thing is, I constantly get feedback from people who are teaching. They say, 'Boy, what a great group of officers you have.' It gives my people the opportunity to shine.
Robin Hattersley Gray is executive editor of Campus Safety Magazine and can be reached at [email protected].
For the unabridged version of this article, please refer to the November/December 2006 issue of Campus Safety Magazine. To subscribe, go to https://www.secure-mag.com/CSM_Subscribe/.
If you enjoyed this article and want to receive more valuable industry content like this, click here to sign up for our FREE digital newsletters!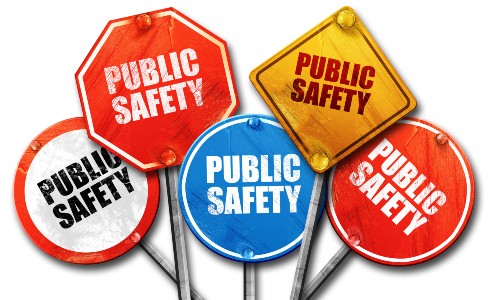 Leading in Turbulent Times: Effective Campus Public Safety Leadership for the 21st Century
This new webcast will discuss how campus public safety leaders can effectively incorporate Clery Act, Title IX, customer service, "helicopter" parents, emergency notification, town-gown relationships, brand management, Greek Life, student recruitment, faculty, and more into their roles and develop the necessary skills to successfully lead their departments. Register today to attend this free webcast!