38 Former Yeshiva Univ. High School Students File Sexual Abuse Lawsuit
The suit says one accused rabbi was promoted to principal even after receiving several allegations of abuse from parents.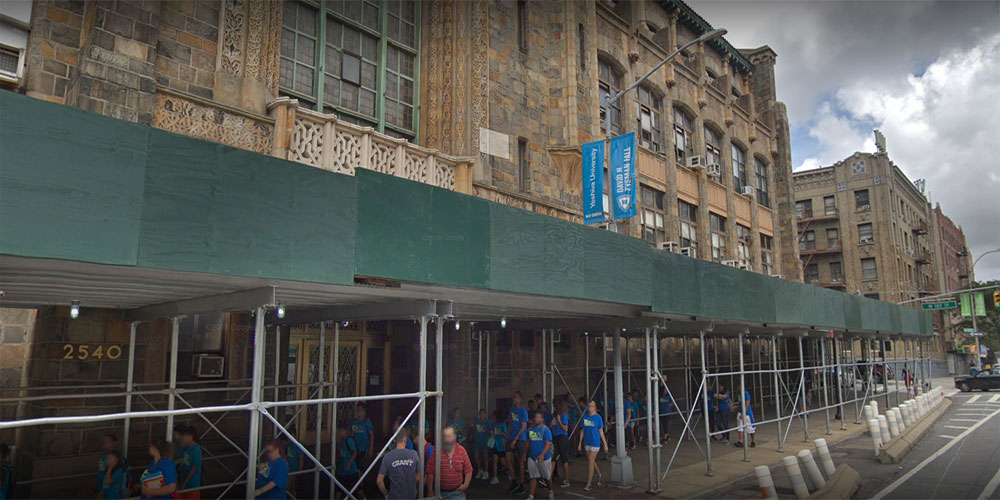 Thirty-eight former students who say they were molested by several staff members, including two prominent rabbis, have filed a lawsuit against Yeshiva University for allegedly failing to protect them when they attended Yeshiva University High School for Boys.
While the lawsuit claims abuse by five staff members, the accusers say the bulk of the abuse came from former principal Rabbi George Finkelstein and former Jewish studies teacher Rabbi Macy Gordon.
The accusers say the staffers sexually abused them beginning in 1955 and continuing through 1986. The school received more than 20 complaints from parents and students about the alleged abuse, according to the suit, but nothing was done about it, TIME reports.
"For decades, Yeshiva University was aware of the pervasive problem of sexual abuse by its employees, including high-profile, revered rabbis who were serial sexual predators; and yet it consciously chose to take no action to protect our clients and other vulnerable high school students," lawyer Kevin Mulhearn wrote in a statement.
One victim claims he was molested by Finkelstein twice in 1980. Although he told school officials, they kept the rabbi at the school and gave him the "Educator of the Year" award in 1985.
Finkelstein was also promoted from the school's assistant principal to principal even after some of the boys' parents reported the alleged abuse to school officials, the plaintiffs said.
The lawsuit also claims Finkelstein would target children of Holocaust survivors, telling them they would add to their parents' suffering if they spoke about the abuse.
Finkelstein has denied the new allegations. Gordon, who died in 2017, has also previously denied allegations.
Thirty-four of the plaintiffs attempted to sue the university in 2013 but the lawsuit was thrown out due to statute of limitations, according to The New York Post.
However, the Child Victims Act, which was signed by Governor Andrew Cuomo earlier this month, has allowed the plaintiffs to file another lawsuit.
The new law opens up a one-year "look-back window," allowing victims of any age to seek civil action against their alleged abusers, regardless of how long ago the alleged abuse occurred.
The Yeshiva University lawsuit is just one of hundreds that have been filed since the law's enactment.
"I didn't even understand at the time that this was sexual abuse; I just knew that this guy was putting his hands all over me," said 61-year-old plaintiff Barry Singer of one of the rabbis he said repeatedly reached into the boy's pants, even in school hallways.
Another plaintiff, 51-year-old David Bressler, said he still doesn't tuck in his shirt — a habit he started in high school to make it more difficult for his abuser to put his hands down his pants.
"I can't stand being touched by people," he said. "So you don't even realize what the long-term impact is."
A representative from the high school said the school was not commenting on the matter while a Yeshiva University spokesperson said it does not comment on pending litigation.