Wis. School District to Pay Transgender Student $800K
The decision comes after Kenosha Unified School District was found to have violated Title IX.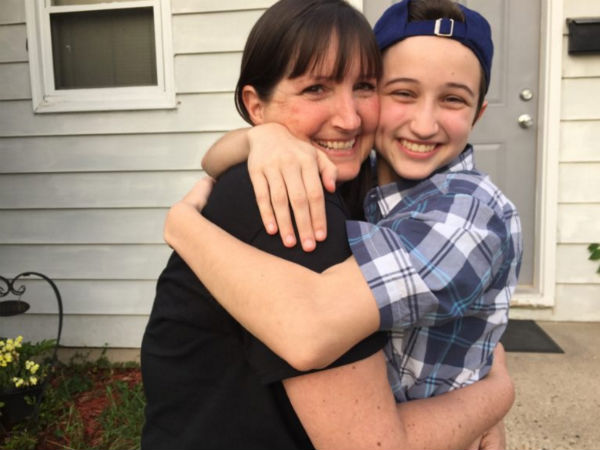 A Wisconsin school district will pay a transgender former student $800,000 after officials forbid him from using the boy's bathroom and subjected him to daily surveillance.
An appeals court determined the Kenosha Unified School District violated former student Ash Whitaker's Title IX rights by discriminating against him based on his gender identity in 2016.
It was the first case in which a federal appeals court ruled that transgender students should be protected under Title IX from discrimination based on their gender identity.
Whitaker graduated from the district's Tremper High School in June 2017 and is attending the University of Wisconsin-Madison.
"Winning this case was so empowering and made me feel like I can actually do something to help other trans youth live authentically," Whitaker told the Transgender Law Center. "My message to other trans kids is to respect themselves and accept themselves and love themselves."
Beyond barring Whitaker from the boy's bathroom, the district was found to have invasively monitored his bathroom use, frequently referred to him by female pronouns in front of other students, prohibited him from running for junior prom king and forced him to room by himself during week-long orchestra camp, reports the Metro Weekly.
"This settlement sends the clear message to all school districts that discriminating against transgender students is against the law and harms students who simply want to go to school," Joseph Wardenski, co-counsel with the D.C.-based civil rights law firm Relman, Dane & Colfax PLLC, said in a statement.
The Transgender Law Center represented Whitaker in the case. Of the $800,000, roughly $650,000 will go toward Whitaker's legal fees.
As part of the settlement, Kenosha Unified School District agreed to drop its appeal and pay Whitaker's attorney fees and costs. The settlement still must be approved by a judge.
"I am deeply relieved that this long, traumatic part of my life is finally over and I can focus on my future and simply being a college student," Whitaker said in a statement released by the Transgender Law Center.
Add Another Layer of Protection to your Campus
If you're responsible for protecting a campus — whether at a hospital, K-12 school, college or university — then Campus Safety magazine is a must-read, and it's free! As the only publication devoted to those public safety, security and emergency management personnel, issues cover all aspects of safety measures, including access control, video surveillance, mass notification, and security staff practices.
Take advantage of a free subscription to Campus Safety today, and add its practical insights, product updates and know-how to your toolkit. Subscribe today!