UCLA Doctor Accused of Assaulting 3 Colleagues, Stripped of License
One former colleague alleges the cardiologist raped her on three separate occasions when he worked at L.A. County-USC Medical Center.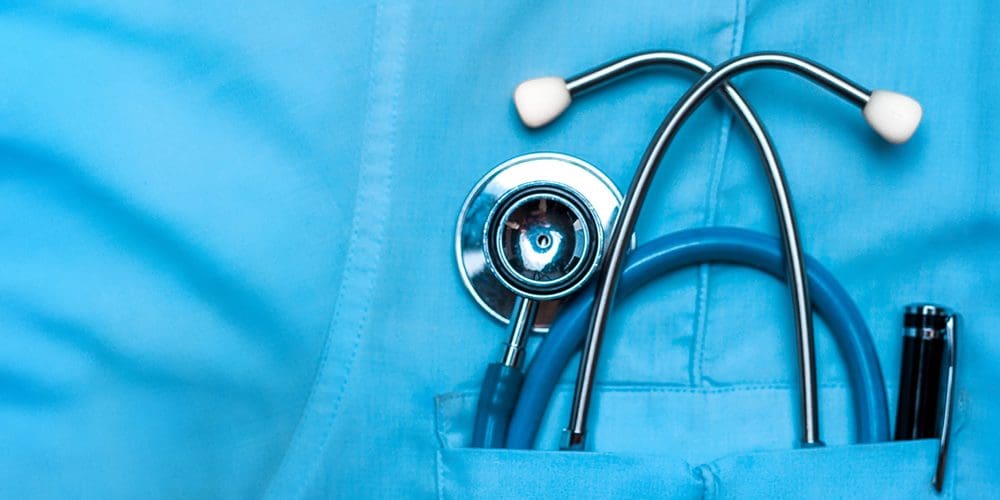 A UCLA cardiologist has been temporarily stripped of his medical license after being accused of sexually assaulting three female colleagues.
State regulators describe Dr. Guillermo Andres Cortes as a "sexual predator" who allegedly assaulted the colleagues while he was working and training at L.A. County-USC Medical Center, reports LA West Media.
An administrative law judge ruled this week that Cortes "presents a risk of immediate and serious injury to the public" if allowed to continue working as a physician.
The state medical board launched an investigation into Cortes in February after The LA Times reported that former resident Dr. Meena Zareh said Cortes cornered her in a room at the hospital in 2015 and sexually assaulted her under her scrubs.
Zareh made a report to the Sheriff's Department and her case was presented in December to the Los Angeles County district attorney's office. Prosecutors declined to file a felony charge of penetration by force after a deputy district attorney said the case lacked enough evidence.
Zareh later filed a civil lawsuit in 2016 against L.A. County and USC. In that lawsuit, Zareh alleged Cortes assaulted her once and that the county and USC administrators mishandled her complaint and failed to properly investigate the incident.
Zareh also alleged administrators retaliated against her by pressuring her to delay her career and stay quiet. A USC spokesman said Zareh's complaint to a university faculty member was properly forwarded to the county.
Cortes was placed on leave following Zareh's complaint but was later allowed to return to work in May 2016 before the county finished an investigation.
During the county's investigation, another woman said Cortes sexually assaulted her at his apartment in January 2015. She said he tried to kiss her in the pool but she pushed him away. When she later fell asleep in his apartment, she allegedly awoke to Cortes raping her and reported the incident to the police, according to her affidavit.
Another co-worker said Cortes repeatedly raped her after he returned to the hospital in 2016, reports The LA Times.
In a sworn statement, the woman said Cortes had sex with her without her consent after a party in October 2016. The woman alleged Cortes raped her again in April 2017 at his apartment. In May 2017, the woman again alleged Cortes put his hands down her pants and sexually assaulted her.
Later that month, Cortes allegedly raped her in her hotel room at a medical conference in Chicago. The woman reported the alleged assault to the Los Angeles police when she returned home from the conference but was told she "would not get justice because I did not get a rape kit done and I did not go to the ER."
Cortes left the L.A. County-USC hospital in June 2017. Within four months of being hired at UCLA Ronald Reagan Medical Center in July 2017, the medical board received an anonymous complaint alleging that he was "treating female colleagues inappropriately," according to a report filed by medical board expert Dr. Suzanne Fidler.
Cortes' defense attorney Tomas Guterres said his client "vehemently denies the allegations and charges presented to the medical board" and that he was not properly notified about the medical board's request to suspend his license and was unable properly defend himself against the allegations.
Guterres also said Cortes did not supervise the women who made the allegations and that they did not notify their superiors or law enforcement in a timely manner.
Late Wednesday, UCLA spokesman Phil Hampton said Cortes has been placed on paid leave and that the university was not made aware of the allegations against Cortes when he was hired.
A second hearing on whether Cortes' license should remain suspended is scheduled for June 15.
The board said it is preparing a formal accusation against Cortes and seeking additional potential victims.