What to Look for in a Title IX Coordinator for Your K-12 Campus
Title IX coordinators should have classroom experience and regular contact with students, teachers and parents, says a former State Title IX coordinator.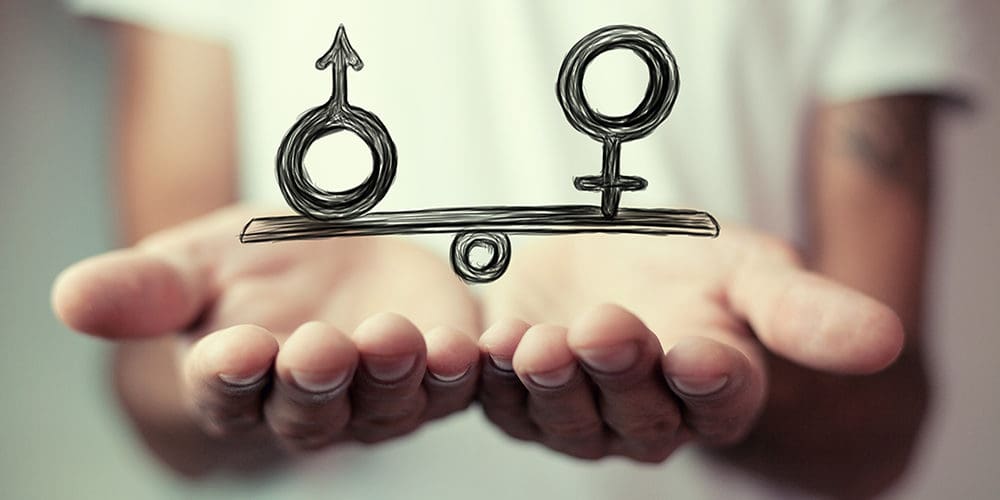 Many years ago, working with the Feminist Majority Foundation, I conducted a national survey to find out who the State Education Agency (SEA) Title IX coordinators were. An interesting finding was that many of the people in this role also held the position of SEA attorney. In K-12 schools, it is not uncommon that the superintendent, school attorney, business manager, or head of human resources also acts as the Title IX Coordinator. This is a bad idea.
There are several explanations for this discouraged practice. One is that schools often see Title IX primarily pertaining to sexual harassment that requires some degree of legal or management authority. These individuals usually do not have classroom teaching requirements, which would allow them more time to conduct investigations.
However, Title IX is also about sex discrimination in education. Ideally, Title IX coordinators should have classroom experience. They need to have knowledge about athletic participation by sex, enrollment in career and tech ed courses, equitable curriculum, and teaching practices. They need to know what is going on in the schools. They should have regular contact with and be well-known to students, teachers, and parents.
But perhaps the most serious concern is the question, "Who are your constituents?" Title IX has become increasingly politicized over the years. Coordinators need to uphold the law diligently and fairly, regardless of whether the complainant is a student, parent, teacher, or school administrator. Are you there to protect the organization or the individual? Are you willing and capable of withstanding political pressure to rule one way or the other? What will you do if your superiors ask you to review or revise your final report before it is released? How will you uphold the integrity of the process while being told the respondent is a star athlete or the child of a prominent family?
K-12 Title IX coordinators often seek out the SEA for technical advice and training. Herein lies another complicating factor: many SEAs do not provide training and oversight for K-12 schools. Referrals are often sent to the U.S. Department of Education's Office for Civil Rights (OCR). Again, the issue here is the question, "Who are your constituents?"
The position of Superintendent of Instruction, or Commissioner of Education, exists in all 50 states; it is elected in 13 and appointed in the remaining 37, according to the Public Affairs Research Council of Alabama. This person heads the state Department of Education, which oversees federal and state education initiatives.
The Superintendent of Instruction reports to the State Board of Education. All but two states (Minnesota and Missouri) have a school board or commission. Eleven states have elected school boards (12, if including the District of Columbia). The rest have appointed boards, most of which are appointed by the governor, says Ballotpedia. SEA Title IX coordinators must manage political influences internally and externally to the agency.
The state Department of Education usually has a legal affairs department. It is within this department that the lead attorney or another attorney acts as the SEA Title IX coordinator. Herein lies potential conflicts of interest. Elected or appointed individuals hold their positions as the largesse of their appointing authority or voters. Though surely a democratic process, political influences do exist. It is not uncommon for legislators to intercede on behalf of constituents. Local school districts have significant sway in decisions made by the SEA. At the local level, the district Title IX coordinator may be subject to internal and parental pressures.
One time, a school district business manager questioned why they must comply with Title IX if the district does not get "Title IX money." I explained that every state and federal dollar that they get is contingent upon compliance with Title IX.
I have also had school attorneys ask me to explain what Title IX is and what the district must do to comply. Attorneys often are knowledgeable about Title VII, which is an employment law that includes protection against sex discrimination, but often are not as familiar with the protections of Title IX, which is education law. I have also worked closely with excellent school resource officers (SROs) to discuss sexual harassment
One local Title IX coordinator called me in a panic because the father of a respondent confronted him in a meeting and claimed that he was an attorney and that he had not heard of Title IX so therefore it did not exist. I had to reassure the Title IX coordinator that the father/lawyer was misinformed. I also have had school districts complain to my superiors about my duties as the SEA Title IX coordinator.
How can Title IX coordinators do their jobs effectively and fairly? What do you do if your decisions or findings are challenged? These are questions you must answer yourself. As I say in my trainings, you cannot lie in a report. You cannot falsify reports. If you find yourself caught in this dilemma, seek the advice of your union, if you have one. Also, there may be legal advice available to you through local and national women's civil rights groups.
Above all, remember that Title IX is meant to protect the rights of everyone. As a Title IX coordinator, you are essential in this process. Do your job diligently and with integrity.
---
Dr. Bill Howe was the Connecticut State Title IX Coordinator for 17 years. 
This blog originally appeared on Stop Sexual Assault in Schools. Opinions expressed are the author's own. Nothing in this article should be construed as legal advice.