Report: University of Idaho Responded Inadequately to Alleged Assault Claims
A University of Idaho diver filed a sexual assault complaint against a football player who had previous complaints filed against him.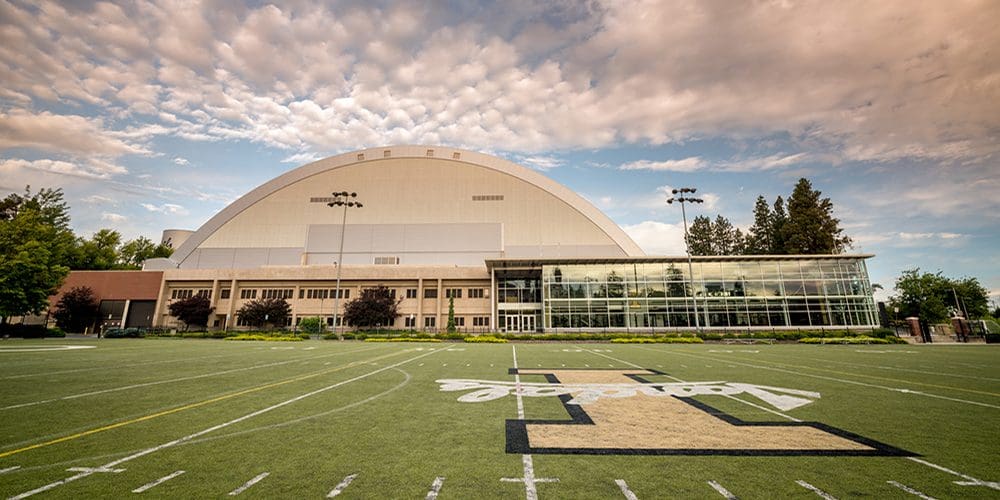 University of Idaho officials, including its athletic director, inadequately responded several 2013 sexual assault and harassment complaint against a football player, according to an independent investigative report commissioned by the school.
The report, released Tuesday, was compiled following an investigation into a sexual assault complaint by diver Mairin Jameson in April 2013 against football player Jahrie Level, according to Magic Valley.
Jameson reported the alleged assault immediately to the Moscow Police who informed athletic director Rob Spear and football coach Paul Petrino. Following the accusation, school officials and the Moscow Police collaborated on a threat assessment that determined Level was not a threat.
Spear wrote an email to Jameson's parents, informing them that Level would be kept on the roster but that he told Petrino to keep him away from female student-athletes.
On May 9, 2013, retired Lieutenant Dave Lehmitz found video evidence supporting Jameson's case and Level was dismissed from the football team, reports the Idaho Statesman.
Just 15 days prior to Jameson's accusation, distance runner Maggie Miller told police and Petrino that Level threatened her. Petrino said he doesn't recall Miller's claim and Spear said he didn't know about the incident until Jameson included it in her allegations.
Overall, the report found the university was slow to ensure its appropriate staff and administrators learned of new federal Title IX policies that outlined the university's responsibility to investigate complaints about incidents that occurred off campus.
A Moscow Police liaison also gave UI officials incorrect information that they could not investigate such complaints and Spear relied on this defense to excuse his response to Jameson's claims, according to the report.
Jameson said Spear did not treat her complaint with the proper seriousness and was defensive when called out on it, according to The Spokesman.
"We believe if Dr. Spear had made the same effort as his head football coach by apologizing in person and without trying to explain how the university failures caused him to respond inadequately, the university might not have to address these issues five years later," the report's authors, Dan Beebe and Pat Olsson, wrote.
Additionally, the report found once Jameson agreed to pursue charges, the system largely operated effectively and the university's structure for handling assault and harassment complaints has significantly improved from what it was five years ago.
Spear was placed on administrative leave in early April and the Idaho State Board of Education has yet to determine his fate, according to a UI memo that accompanied the report.
Beginning next fall, the school will convene a task force on campus safety and wellness, led by dean of students Blaine Eckles. It will also conduct a campus climate survey.
Read More Articles Like This… With A FREE Subscription
Campus Safety magazine is another great resource for public safety, security and emergency management professionals. It covers all aspects of campus safety, including access control, video surveillance, mass notification and security staff practices. Whether you work in K-12, higher ed, a hospital or corporation, Campus Safety magazine is here to help you do your job better!
Get your free subscription today!