Oregon Principal Made LGBTQ Students Read Bible as Punishment
One student says the principal told her same-sex marriage was "pretty much the same thing as marrying a dog" and that she should expect to be attacked for being a member of the LGBTQ community.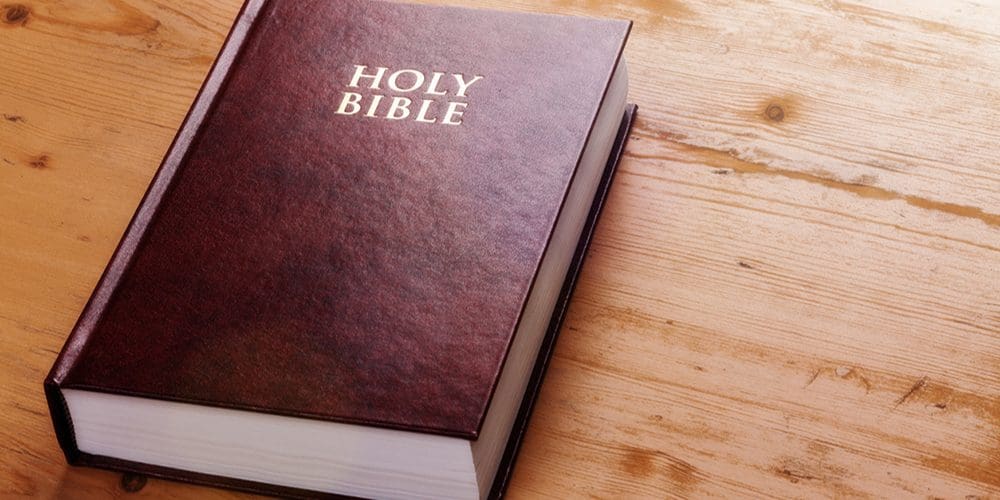 An Oregon principal who admitted to forcing LGBTQ high school students to read Bible passages as a means of punishment has stepped down as part of a settlement between his school district and the American Civil Liberties Union Foundation of Oregon.
The settlement comes in the wake of an investigation by the Oregon Department of Education, which found the North Bend School District likely infringed on the constitutional rights of a current and former student, reports Oregon Live.
North Bend High School seniors Liv Funk and Hailey Smith, along with other current and former students, reported a pattern of harassment from both students and faculty aimed at LGBTQ students over several years.
Funk and Smith say verbal and physical harassment went ignored by school administrators.
According to the ACLU, which represents the two students, principal Bill Lucero "repeatedly failed to respond to LGBTQ students complaints" during his tenure at North Bend High School.
Students Recount Crude Comments Allegedly Made by Principal
Funk alleges two classmates attacked her outside of school, making anti-gay comments and hitting her twice with a skateboard, according to Logo.
When she went to report the incident to Lucero, he allegedly told her she should expect to be attacked for being a member of the LGBTQ community and that being gay is a choice.
He also reportedly told her that being gay was against his religion and that she was going to hell.
Smith says when she told Lucero she was being harassed, he "called me out in front of the whole class and said same-sex marriage was 'pretty much the same thing' as marrying a dog, the principal told me 'everybody has the right to their own opinion.'"
"The next day, the teacher apologized, but as I walked away, he said 'don't go marrying your dog,'" she added.
Smith also says Lucero forced her best friend to read the Bible as a means of punishment.
North Bend district officials initially denied Lucero had issued Bible readings as a punishment, but in an interview with an education department investigator, Lucero admitted to it.
Both students also allege Lucero's son sped his car toward the pair.
"We thought he was going to hit us," recalled Smith. "Instead, he drove right up next to us, yelled out 'f*****' and veered away. It was terrifying."
When the school failed to take action regarding their complaints, the pair sought legal help in 2016.
"At that moment, it just kind of switched something in me," said Smith. "I realized that discrimination and people's opinions here are really so strong that somebody could get hurt. I could get hurt just for being myself."
Settlement Includes Removal of SRO, Supervision by Dept. of Ed.
In addition to Lucero's removal, as part of the settlement, the school district will ask the North Bend Police Department to remove or replace school resource officer Jason Griggs.
North Bend High School will also donate $1,000 to a local queer advocacy group and will be required to work with the ACLU to implement training and policies aimed at preventing future discrimination.
Additionally, the district will remain under supervision from the Oregon Department of Education for the next five years.
Smith and Funk, along with other students who spoke with the ACLU, said certain administrators and teachers were particularly dismissive of LGBTQ students, but some staffers were supportive.
"I think there are a lot of teachers, staff, and community members in North Bend who do support LGBTQ students," said Smith. "Under a more supportive school administration, I hope they will no longer be afraid to show their support."