NCAA Athletes 3x More Likely to Be Found Responsible for Sex Offenses
One of every 12 students found responsible was an NCAA athlete and 30 out of 47 played football, according to data from the USA TODAY Network.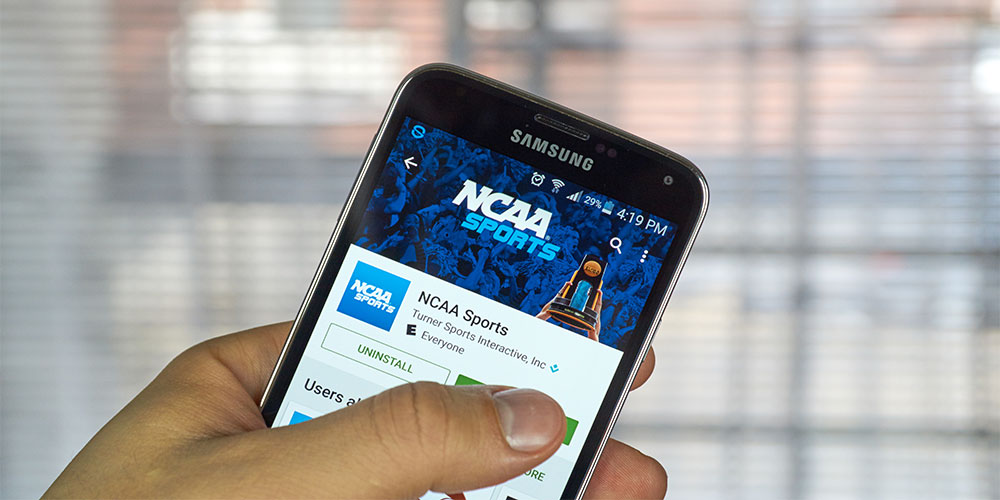 Since 2014, universities have disciplined National Collegiate Athletic Association (NCAA) athletes for sexual misconduct at more than three times the rate of the general student population.
Over the last year, the USA TODAY Network attempted to collect disciplinary records from 226 Division I public schools but only 35 complied. Of the 35, the data shows athletes make up 9% of students found responsible for sexual misconduct but represent less than 3% of the student population.
The data also found football players were disciplined the most, representing less than 1% of the overall student population at the schools with football teams yet accounting for 6% of those found responsible for sexual misconduct.
The data collected identified 531 students disciplined for sex offenses since 2014 (a full breakdown can be found at the bottom of the article). One of every 12 students was an NCAA athlete, even though their ratio of enrolled students during that time was only one in 36. Of the 47 athletes on the list, 30 played football.
"What this tells us is that hard data show athletes to be more dangerous to women than nonathletes, and football players, in particular, are more likely to commit sexual violence against other college students," John Foubert, a rape prevention expert for the U.S. Army and dean at Union University, told the USA TODAY Network.
Several experts believe the data emphasizes the need for the NCAA to implement interventions and punishments for athletes found responsible for sexual misconduct. The league currently has no specific penalties in place.
There are also no rules that stop expelled or suspended athletes from transferring to another school to continue playing. Of the 47 athletes identified, at least 11 transferred and continued their NCAA careers at other schools.
Foubert said the transferring of students is particularly concerning because campus rape is primarily an issue of serial perpetrators. An anonymous survey of more than 12,000 college men at 49 institutions, conducted by Foubert and his research team, found repeat offenders accounted for 87% of alcohol-involved rapes on college campuses, averaging at least five each.
"With an average of at least five infractions per perpetrator, chances are if a perpetrator is caught, he has committed sexual assault before and will likely do it again," the study concluded.
As for the 85% of schools that did not provide data, they either claimed state laws protect the names of students found responsible for sexual misconduct, demanded large sums to provide the data, said they weren't required to release the records or said they still hadn't processed the request.
For instance, three schools in the State University of New York (SUNY) system said releasing the names "could endanger the life or safety of the accused, as well as the reporting individual and witnesses." The University of Maryland said collecting the data requested — the perpetrator's name, the violation committed, and any sanction imposed by the institution against the student — would take 600 hours of staff time and cost more than $22,000 to provide.
The majority of non-respondents hid behind the fact that the Family Educational Rights and Privacy Act (FERPA) permits them to release the information if they choose but doesn't require them to, according to the USA Today Network.
The only two states that provided data from all of its Division I public universities were New Mexico and Wyoming. In a few states, such as North Dakota, state law specifically prevents the disclosure of Title IX records.
The low response rate "is a sad commentary on the culture of secrecy and image obsession that permeates higher education," Frank LoMonte, a University of Florida professor and expert in federal student privacy laws, told the USA TODAY Network. "People in higher education have come to regard their institution as a brand and will do anything to protect the brand, even if that means putting people on campus at risk."
Read More Articles Like This… With A FREE Subscription
Campus Safety magazine is another great resource for public safety, security and emergency management professionals. It covers all aspects of campus safety, including access control, video surveillance, mass notification and security staff practices. Whether you work in K-12, higher ed, a hospital or corporation, Campus Safety magazine is here to help you do your job better!
Get your free subscription today!