Don't Let Congress Forget About the National Center for Campus Public Safety
The federal government's fiscal year 2019 budget currently does not include funding for the National Center for Campus Public Safety. Congress must continue supporting this effective and important program to keep students safe.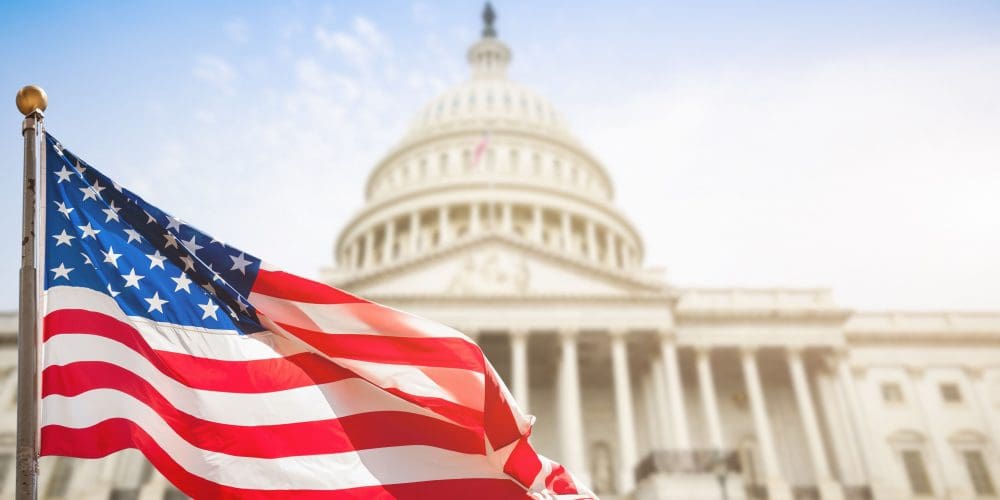 Since 2014, the National Center for Campus Public Safety (NCCPS) has served as an invaluable resource for the field, but unless Congress acts soon, funding is expected to run out in less than a year. First established in the wake of significant emergency situations on campuses across the country, the NCCPS now serves as a central clearinghouse, research leader and training resource for higher education on a broad array of issues, including emergency management, behavioral threat assessment and sexual violence.
Congress appropriated nearly $6 million for these resources from 2013-2015 but has not provided additional funding since then. Unless Congress provides continuation funding now for Fiscal Year 2019, these critical programs could be lost. As a field, we need to take action now to make sure Congress knows the importance of this program and takes steps to continue to fund it.
There has historically been support among both Republicans and Democrats for the NCCPS, and this year is no different. In March, Democratic Congressman Bobby Scott and Republican Congresswoman Barbara Comstock, both of Virginia, requested that $2 million for the NCCPS be included in the "FY 19 Commerce, Justice, Science and Related Agencies Appropriations Bill."
While a very small amount compared to the overall federal budget, this is a very competitive environment, and a single request, however, is rarely enough to be heard. Congress has yet to adopt this request. So, it is up to us to amplify it by contacting our representatives and senators to let them know its importance.
"The families of the victims and survivors of the Virginia Tech shooting can attest to the importance of continued funding of the NCCPS." — Joe Samaha, President of the Virginia Tech Victims Family Outreach Foundation
In making this request of Congress, foremost on our minds should be the 20 million plus students, faculty, staff and visitors we are responsible for protecting every year.
"Having been directly impacted by the worst shooting on a college campus in U.S. history, the families of the victims and survivors of the Virginia Tech shooting can attest to the importance of continued funding of the NCCPS," says Joe Samaha, President of the Virginia Tech Victims Family Outreach Foundation (VTV). In keeping our campuses safer, the NCCPS's role as a clearinghouse, which includes a diverse group of stakeholders, is an invaluable safeguard for students, administration, faculty and staff at our colleges and universities. The existence of the NCCPS also gives families peace of mind that there is an organization dedicated to best practices and standards related to the safety of their children and loved ones."
The NCCPS has an impressive list of accomplishments. They have co-hosted 25 emerging issues forums with 530 participants across the country, provided 25 free webinars, sponsored a nationwide study to identify emergency management program needs at institutions of higher education, collected and offered an online library with more than 500 resources, and developed and offered a Trauma-Informed Sexual Assault Investigation and Adjudication Institute to nearly 700 participants. Their "Weekly Snapshot" e-mail list has nearly 5,000 subscribers.
Additionally, important stakeholders from around the nation support and participate in the NCCPS, including the International Association of Campus Law Enforcement Administrators, the Clery Center, NASPA – Student Affairs Administrators in Higher Education, the Disaster Resilient Universities Network, the International Association of Chiefs of Police – University/College Police Section, the VTV Family Outreach Foundation and the International Association of Emergency Managers Universities & Colleges Caucus.
A National Summit on Campus Public Safety, convened in 2004 by the U.S. Department of Justice's Office of Community Oriented Policing Services (COPS), first suggested the creation of the NCCPS as one of 25 key recommendations. Congress first took the proposal up in 2007 following the mass shooting at Virginia Tech. Following additional incidents, and growing support from constituency groups Congress, led by then Congressman Frank Wolf, a Virginia Republican, appropriated an initial $2.3 million for Fiscal Year 2013.
Contact your local and state representative and senators to ensure this important program continues to protect our nation's students, faculty, staff and administrators.
S. Daniel Carter, President of Safety Advisors for Educational Campuses, LLC, is a campus security consultant with more than 27 years of experience as a campus safety and victims' rights advocate.
Photo: iStock
Read More Articles Like This… With A FREE Subscription
Campus Safety magazine is another great resource for public safety, security and emergency management professionals. It covers all aspects of campus safety, including access control, video surveillance, mass notification and security staff practices. Whether you work in K-12, higher ed, a hospital or corporation, Campus Safety magazine is here to help you do your job better!
Get your free subscription today!