College Athletes More Likely to be Accused of Sexual Misconduct
An analysis from Out of Lines says college athletes are three times more likely to be accused of sexual assault.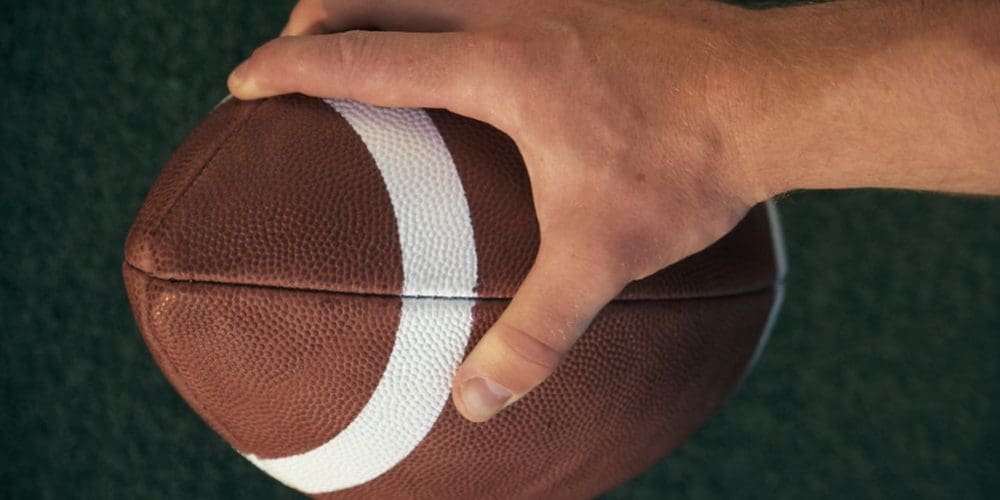 College athletes are three times more likely than other students to be involved in a Title IX complaint made at Power 5 conference schools.
ESPN's Outside the Line (OTL) reviewed data from Title IX complaints of sexual assault, domestic violence, sexual exploitation, sexual coercion, stalking or retaliation from 32 Power 5 schools from the past six years.
According to the data, about 6.3 percent of Title IX complaints accused an athlete, whether the complaint was formally investigated or not.
This information is not necessarily groundbreaking, however. A similar study in the Journal of Sports & Social Issues from 1995 found that male athletes were responsible for 5.5 percent of reported sexual assaults.
OTL says it was difficult at times to get accurate data from specific schools because not all of them provided the exact information requested. However, they were able to determine a student-athlete-to-other-student comparison from the data received.
Co-founder of the Association of Title IX Administrator W. Scott Lewis says it is helpful to know if the student involved in a Title IX complaint is an athlete, a member of Greek life, in ROTC or any other affiliation to determine patterns and next steps.
"You're supposed to, when you're dealing with a student, understand the context of that student's experience," Lewis said. "Regardless of the action they've been accused of."
Kansas State University sent in their data to OTL despite not having an existing report at first.
"If we don't know this, we should know this," said Jeff Morris, vice president of communications and marketing at KSU.
OTL requested public records from all 53 public and 12 private Power 5 schools. Private schools are not subject to open record laws, and Baylor University was the only private school that provided data.
Many schools that did not send in their reports stated it would violate student privacy, despite OTL saying any identifying information could be excluded.
On another note, OTL found that understaffed Title IX offices are common. Of the 99 Title IX administrators surveyed, 75 percent of them did not have enough staff,  which could make it difficult to stay on stop of sexual assault reporting.
"I want the information as much as anybody else. I think we could learn from it. I think we could prevent things with it," said Brett Sokolow, president of the Association of Title IX Administrators. "It would be amazing if Title IX offices had the capacity to get out there and say, 'We're having a problem with the tennis team, and we can see that in our data. Let's make sure we direct more of our education policy training efforts to them to see if we can shore that up.' That's very rare."
Dan Schorr, a Title IX consultant says that schools should at least know how many athletes are in Title IX complaints overall.
"If everyone in the community knows a certain sports team is involved in a certain number of complaints, there might be an outcry and a demand for reform," said Schorr.
The U.S. Department of Education stated that they do not track the number of athlete respondents in the cases it reviews, and they plan to release new rules for how schools should handle sexual assault allegations.
Another issue is that students are not comfortable coming forward about sexual assault. Schorr says women can face hostility from the school and community, and, "there is definitely preferential [of athletes] treatment institutionally."
Despite the OTL data that shows complaints against athletes are on the rise, police reports and interviews with victims show women are still not coming forward out of fear of retaliation.
Of the 45 Division I and Division II Title IX administrators who responded to OTL's survey, about 69 percent felt the athletes were neither more nor less likely to be accused in a complaint. About 18 percent said they were less likely and about 13 percent said they were more likely.
Although women still feel uncomfortable reporting assaults, OTL also found that awareness and use of Title IX offices have increased over the past six years.
There have been about four times as many reports of sexual misconduct against students in 2017 than there were in 2012. The Office for Civil Rights had 130 complaints in 2014. This year, they had about 400 cases.
Ohio State had 37 complaints from 2012 to2017 that involved athletes. An OSU spokesman noted that a his school launched a campaign in 2015 to raise sexual assault awareness.
At West Virginia University, athletes made up about 13 percent of the Title IX complaints filed over the past six years.
Title IX experts say the reason why so many athletes are involved in these complaints is unknown and have often been debated.
Some say too many schools "turn away" from information that might show the problem, but, "the unfortunate reality today, is that we have a hypersexualized culture associated with elite athletes."
"A lot of it may have to do with the aggressive kind of training and inclination that programs place on athletes to exert aggressive behavior," Sokolow, the Title IX administrators association leader said. "When students of any kind, athletes or not, tend to have a lot of consensual sexual opportunities, it becomes more difficult for them to separate out what non-consent looks like because everything for them tends to seem consensual."
Justin Lawrence, a Title IX administrator who conducts sexual assault awareness, says schools and coaches can make the problem worse. They often promote sex and sexual behavior among athletes.
"People in the locker room talking about what they did with who or how this person looks. You know the locker room talk, 'Boys will be boys,'" Lawrence said. "That's where rape culture starts. The very foundation of it. So we have to stop that."
Attorney John Clune says he sees a higher rate of gang rape and videotape of sex abuse allegations against athletes. He cited a lawsuit he filed against Baylor that alleged a gang rape was a bonding activity for recruits.
"There's something different about the group mentality within these athletic teams that we don't really see in nonathlete cases, or at least not anywhere near the same frequency," Clune said.