Baylor Settles Lawsuit with Former Student Alleging Gang-Rape by Football Players
The lawsuit claimed school officials failed to response appropriately after a former student said she was gang-raped by as many as eight football players.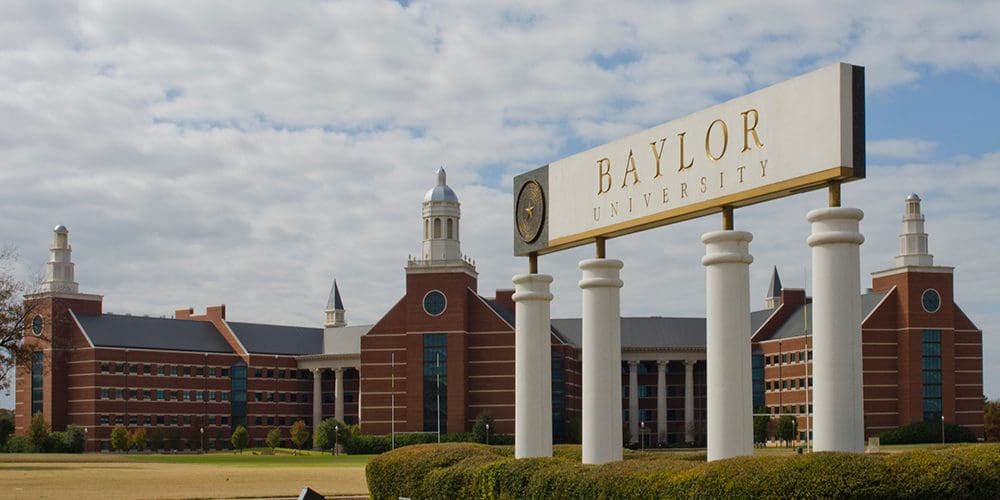 Baylor University settled a lawsuit Friday with a former student who claimed she was drugged and gang-raped by as many as eight football players in 2012.
While terms of the settlement were not disclosed, the Title IX lawsuit, which was filed last year in Waco's U.S. District Court, accused school officials of failing to respond appropriately to the woman's claims, reports The Waco Tribune.
In the lawsuit, the student, named only as Jane Doe, said she was at a party on February 12 at the apartment of several football players when one player picked her up and put her in his vehicle. She was then allegedly taken to a different location and raped by at least four football players.
She was later told by a friend who lived in the complex where the party was being held and saw her being carried away that as many as eight football players were involved, according to Dallas News.
The victim's mother met with a Baylor assistant football coach and gave him the names of several players her daughter said were involved. The mother said she never heard from the coach again.
According to court documents, several Baylor regents said when the assistant coach spoke to two players regarding the alleged rape, they "admitted to 'fooling around,' calling it 'just a little bit of playtime.'" The coach determined the accusation was in a "gray area" based on the players' statements.
The victim later withdrew from the school after the spring 2013 semester and said she and her parents were told by school officials that it was too late to report the incident to police.
Baylor Has Settled 5 Title IX Lawsuits in Recent Years
Baylor has been the center of a massive controversy over its handling of sexual assault reports against student-athletes and Friday's announcement marks the school's fifth Title IX settlement.
One of the settlements was reached after a woman was raped by former Baylor football player Tevin Elliott in 2012. He was found guilty in 2014 and is serving a 20-year prison sentence.
The lawsuit claimed the school knew of Elliot's history of assaults and therefore failed to protect her and other women who were also assaulted. It also claimed school officials ignored the victim's pleas for help.
In 2016, the school's president, athletic director and football coach were fired or forced to step down after an investigation by a law firm found several inadequacies and university failures in student conduct policies and procedures.
The Baylor Board of Regents also acknowledged that the athletic department interfered with sexual assault investigations against players and that school officials failed to cultivate a safe campus environment.
Two additional Title IX lawsuits on behalf of 15 former students are ongoing.