6 Steps K-12 Schools Must Take to Meet CDC Reopening Guidelines
Monitoring building access and optimizing HVAC systems to limit the spread of COVID-19 are just a few ways K-12 schools can reopen with confidence.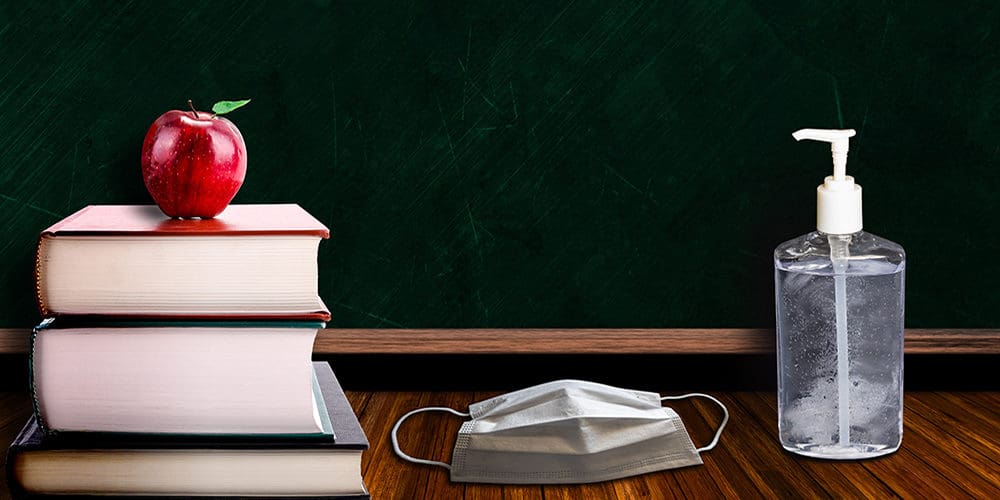 As we head into the summer months and school administrators begin to consider what reopening in the fall will look like amid the coronavirus pandemic, there are many uncertainties on the horizon. From student and faculty safety to ensuring proper communication about protocol reaching parents quickly and efficiently, administrators have a lot to consider.
In May, the Centers for Disease Control and Prevention (CDC) released preliminary K-12 guidelines for reopening schools. These guidelines aim to help administrators through the process. State officials know that even with kids out of school during COVID-19 and the summer months, plans need to be put in place now to ensure safety this fall. It's essential to start now so these systems are in place when schools reopen this fall, and with the lull in the day-to-day operations with students out of school, administrators can prioritize safety planning.
The guidelines focus on promoting healthy hygiene practices, intensifying cleaning, disinfection and ventilation, social distancing, limiting sharing, training all staff, and having a plan for when a staff member, child or visitor becomes sick. Each item has one factor in common: schools need to streamline communication with families, local health officials, and local emergency officials. To achieve this, the most important thing that schools will need when reopening this fall is a simple and effective way to communicate information with teachers, students, and staff.
1. Monitor Building Access
To limit any spread of COVID-19, schools must have building access that can be controlled. Technology that allows the doors to be locked during the day — and only permits essential personnel in the building — is crucial to protecting students and staff.
Additionally, as students and staff enter the building in the morning, personnel should be assigned to take temperatures and check-in with students verbally to make sure they are not feeling sick or experiencing symptoms. If students aren't feeling well, a parent/guardian should be notified and those students should be directed to a designated, isolated area until picked up. Installing thermal imaging technology at the entryway can help to identify fever symptoms. The CDC also provides guidelines on how long a student should stay home after being sick, as well as how long they should stay home after being in contact with a COVID-positive individual.
Thermal imaging must be paired with access control technology and self-reporting tools, as well as other building systems to keep students safe. No one technology is a stand-alone solution, but together, different solutions can help to limit COVID-19 spread as best as possible.
2. Have a Unified Communication Platform
Schools need to streamline communication with families, local health officials, and local emergency officials. Students, parents, and faculty should all be communicating on one platform. All too often, inconsistency issues result when different messages are sent across multiple platforms (for example, an email from administrators to parents that doesn't align with a note sent home from a teacher). Making sure that messages are consistent across one platform is crucial to easing uncertainty about returning to school, especially when considering the importance of potentially having to communicate updates like a student testing positive for COVID-19 this fall.
In addition to having centralized communication between staff, parents and students, a direct line of contact to partnered health and emergency officials should also be available for staff members. If an emergency situation happens, faculty should be able to quickly notify emergency personnel of the situation. Being able to alert the right individual at the right time is key in any emergency, and by having the option to do so on a shared platform, all relevant parties can be aware of the situation at hand.
For example, if a teacher has the shared platform up on their desktop and a sudden student health emergency occurs, they can alert the right health personnel at the push of a button on the device so they can attend to the student. Emergency features on the shared platform can be adjusted to only show up for internal staff members, emergency personnel, and administrators to protect confidentiality.
3. Solidify and Clearly Communicate Your Sanitization and Health Safety Protocol
A recent poll revealed that over half of parents are not convinced that school is safe for their children to return. During such unprecedented times, many parents/guardians feel uncertain about the safety of their children. That's why unified, clear and timely communication about safety protocol is crucial to ease uncertainty.
Safety protocol should be distributed to students, parents/guardians, staff, administrators, and relevant emergency personnel in advance of reopening this fall. The communication should be clear, explaining the sanitization process, which products are being used, how often and at what time cleaning will be happening, what cleaning procedure looks like, where in the building the sanitization will occur, as well as who is responsible for sanitizing the building.
Sanitization should be occurring in shared common areas of the school building, as well as within classrooms. Administrators must figure out a division of labor between spaces that works for the staff knowing that cleaning levels are increasing. The plan should also clearly communicate the sanitization supplies that will be available in shared spaces for students such as hand sanitizer, soap or disinfectant wipes.
In addition to sanitization, protocols around gloves and masks should also be clearly communicated. The CDC recommends that schools require staff and students to wear cloth face coverings while in school. Making sure that the cleaning protocol is properly communicated with parents/guardians, as well as staff members can ensure accountability and ease concerns.
By leveraging a shared platform, administrators can post the protocol for all relevant parties, as well as create chat features and automated alerts that direct questions about safety protocol from parents to the right staff members in a timely manner.
4. Optimize HVAC Systems to Limit Spread
Many schools tend to ignore regular HVAC maintenance, but neglect can be costly. Considering that a proper HVAC can help limit the spread, it's important to confirm that a building's ventilation inside school buildings is working properly. Mishaps like leaks or a blown motor can cause challenges that disrupt a school's facility for weeks, but catching these issues early can help save time, money, and amid COVID-19, lives. One way administrators can prepare their building's HVAC systems is with performance monitoring sensors that can detect a malfunction early, ensuring that the issue can be taken care of quickly and efficiently to maintain airflow inside the facility.
Automated alerting technology can be set up with the sensors, allowing the right staff members to be alerted of any issues in real-time. Those personnel can then communicate directly with appropriate staff, students, and parents/guardians that the issue has been resolved quickly and efficiently as needed.
5. Create a Written Safety Plan
A school's safety plan should clearly outline points of contact for different levels of emergency situations. By outlining contacts, administrators can arm staff with a clear, actionable plan.
Your written safety plan should also include social distancing guidelines, discussing what modified layouts should look like, where physical barriers should be located, as well as how to limit the use of shared objects. Outlining these procedures clearly on a shared platform will allow staff to alert one another, as well as parents/guardians should a problem arise.
For example, teachers and custodial staff can also document which equipment has been properly sanitized, as well as properly distanced in real-time to keep a log and ensure that the sanitation cadence and distancing protocols are being abided by.
Once administrators create a plan of action and outline which staff members need to be involved in each level of a situation, investing in an automated alerting system that ties in with the unified shared communication platform can help to ensure that there is appropriate follow-through on the safety plan. By ensuring that the right information gets to the right individuals at the right time, administrators can make sure students are experiencing the highest quality of safety possible.
6. Limit Physical Distance and Sharing
Once administrators have created a safety plan that maps out social distancing and sharing protocol, making sure that distancing and limits on sharing are mapped out in a physical way is key.
Taping the floors where desks should be in the classroom/lunchroom will help students, specifically younger students at the primary level, to maintain proper distancing. Creating signs encouraging limited sharing will also serve as a reminder for students to keep distance and not pass around common items. It will also be on faculty and staff to make sure that school items like books, classroom tools and paper materials are not passed around from student to student.
The written safety plan should also be reviewed with all faculty, staff, parents and students as soon as school resumes or prior to the first day, if possible. At a minimum, making sure to do emergency drills and safety protocol reviews with staff ahead of back-to-school will ensure that students can stay safe on the first day and for the rest of the year.
Know that no back-to-school plan following the coronavirus pandemic is written in stone. As new health data is released and public officials provide further guidance, your plan should be revisited and re-evaluated. A best practice for how often a plan should be reviewed is monthly with administrators giving it a through-read and adjusting protocol on an as-needed basis.
No plan is perfect, but ensuring that your facility has the technology and safety planning in place that ensures quick, clear, uniform communication in advance is key to keeping students, staff and parents/guardians safe this fall.
Because today's schools and administration have never experienced a time like this, changes will happen often and being able to communicate these changes and updates with the right people will be the difference between smooth operations and disorder.
---
Amy Jeffs currently serves as vice president of Status Solutions and has held various positions within the mission-based organization for the past 13 years. Her past experience includes 20+ years of technology business and marketing from start-ups up to Fortune 500 companies.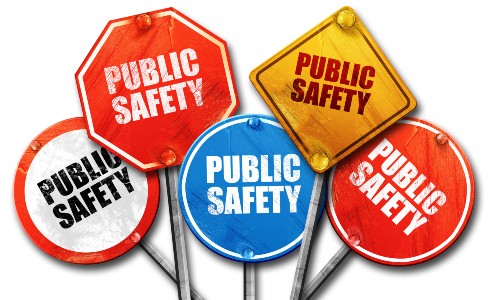 Leading in Turbulent Times: Effective Campus Public Safety Leadership for the 21st Century
This new webcast will discuss how campus public safety leaders can effectively incorporate Clery Act, Title IX, customer service, "helicopter" parents, emergency notification, town-gown relationships, brand management, Greek Life, student recruitment, faculty, and more into their roles and develop the necessary skills to successfully lead their departments. Register today to attend this free webcast!
One response to "6 Steps K-12 Schools Must Take to Meet CDC Reopening Guidelines"