During Our Darkest Times, Human Kindness Shines Through
Need evidence of America's better angels? Here are just a few of the many stories of bravery and selflessness during this month's California wildfires.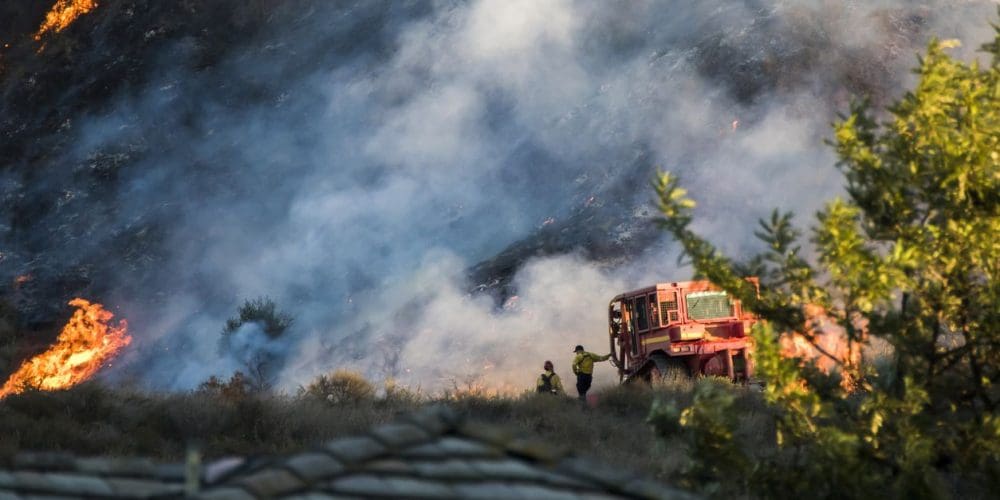 As I write this editorial, all of us are reeling from the immense losses that have resulted from California's fire storms this month. Right now, the death toll from the Camp and Woolsey wildfires stands at 81 and three, respectively. Nearly 900 people are missing in the area impacted by the Camp fire, which has so far destroyed 12,794 structures. The Woolsey Fire destroyed 1,452 structures and damaged 337 more. The town of Paradise has been leveled, and its Adventist Health Feather River Hospital was damaged.
As terrible as these statistics are, I find great comfort in the stories of the countless acts of heroism by firefighters, law enforcement, nurses and the general public who risked their lives to save others or stepped up to help after the flames subsided. It's during dark times like these that the human spirit truly shines.
This editorial is dedicated to those heroes.
The nurses from Adventist Health Feather River Hospital who evacuated patients to safety, driving through flames to escape after they had evacuated their charges. Some had to get out of their vehicles and run for their lives.
The Nevada City-based fire crew that rescued 14 people: three nurses, a doctor, a sheriff's deputy and a CHP officer, as well as several who were bed-ridden.
The bulldozer driver who plowed flaming vehicles out of the roadway so that fire engines and several dozen other vehicles could move to an area that the bulldozer had already scraped down so that the soil wouldn't catch fire.
The California Highway Patrol officers who rescued four hospital employees who were trapped in the hospital's basement.
The firefighters who pulled four people inside their fire truck to shelter them from the inferno. The firefighters pressed fire-resistant blankets against the vehicle's windows to provide insulation from the heat. They then waited for the firestorm to pass.
The Chico police officers who evacuated several seniors from an apartment complex.
The firefighters who rescued family dogs, cats and even donkeys.
The complete strangers that helped a man get a yacht so he could swim to shore and reach his grandparent's home.
The owners of a rowboat who rescued a group of people who escaped the flames by jumping into a reservoir.
The volunteers who offered to house the ill or elderly residents who were displaced.
The volunteers who distributed food, clothing and other essential items to the thousands of residents who fled the fires, many of whom lost their homes.
The billionaire who loaded up his yacht with water bottles, food, diapers, dog food, shovels, leaf blowers, bicycles and more so he could deliver them to Malibu. Smaller boats ferried the supplies to shore. They were helped by surfers who loaded up their boards with cases of water and paddled back to shore to deliver the supplies, which were taken by other volunteers. Even someone riding a jet ski got involved. The jet ski was used as a make-shift tug boat for a surfer whose board was loaded with supplies.
The Chico High School track team that hosted another track meet for a Paradise High School student who missed the original event due to the Camp fire. Since his qualification at the second meet, he's been training with his former rivals.
The Forest Lake Christian High School girls' volleyball team, which hosted the Paradise Adventist Academy's team in a Northern California Division VI semifinal match. Forest Lake gave each Paradise Adventist player — many of whom only had the clothes they were wearing — a new uniform, knee pads, socks and a $300 gift card. The school also raised more than $16,000 for the Paradise community.
The volunteers from all walks of life, including a retired school superintendent, a tax accountant, a massage therapist and many others, who donned Hazmat suits and used rakes and shovels to search for human remains.
There are countless other stories of kindness, bravery and selflessness that I didn't mention here, and we see this type of valor whenever there is a tragedy, whether it's in California or any other part of the country or the world. All who do their part — whether it's in response to a fire, hurricane, tornado, shooting, act of terrorism or some other tragedy — deserve our profound thanks and support. Their volunteerism and good deeds are truly what make America great.
During the holidays, let these shining examples be your reminders of the goodness of humanity.