As Students Return To In-Person Schooling, Alyssa's Law Compliance Gains Traction
On-campus safety and the ability to connect directly with 9-1-1 and first responders comes back into focus for schools.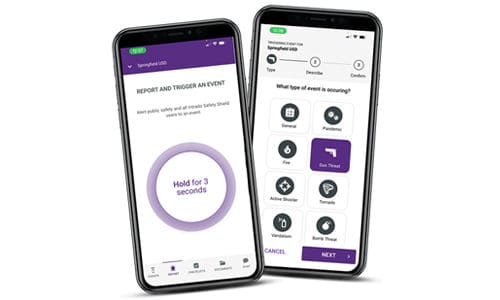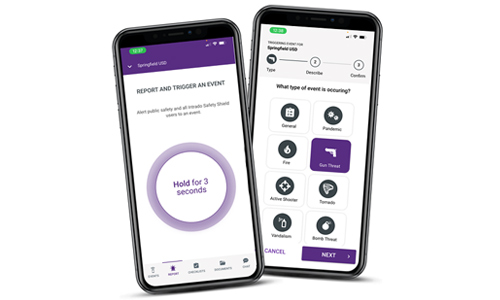 An increasing number of U.S. schools and districts are now offering in-person learning in some form or another. According to national school opening data gathered by Burbio, in-person learning has been steadily increasing since January. It is anticipated that most schools will be in-person beginning with the Fall 2021 school year and on-campus school safety will again be a primary focus.
What Is Alyssa's Law?
Alyssa's Law is model legislation advocated for by the parents of one of the victims of the 2018 Marjory Stoneman Douglas High School shooting in Parkland, Florida. While versions vary state to state, Alyssa's Law legislation generally requires schools to implement panic alert solutions that simplify the reporting of emergencies. The idea is to provide school staff with a direct link to first responders with the goal of reducing emergency response times and saving more lives.
What States Require Alyssa's Law Compliance?
A few U.S. states have already passed Alyssa's Law legislation into law, and an increasing number of U.S. states are considering the implementation of such regulations.
In June 2020, Florida became the second state to sign Alyssa's Law legislation into law, after New Jersey did so in early 2019. Both states already require Alyssa's Law-compliant mobile panic buttons in public and charter schools statewide.
Alyssa's Law bills have also been introduced federally in the U.S. House of Representatives and in several state legislatures around the country. Most recently, a bill was recently introduced in the Texas House of Representatives that would require school districts and junior college districts to implement some sort of emergency reporting solution in every classroom; legislators in Arizona, Nebraska, and New York have also introduced bills that would institute compliance regulations for schools in those states.
How Can My School or District Meet Compliance Regulations?
The ubiquity of smartphones has allowed silent panic alarms to be accessed through a mobile app, also known as a soft panic button. Such solutions are easily installed on district-provided mobile devices, and school staff can download such solutions to their personal mobile devices as well. Additionally, there is no upfront hardware cost or ongoing maintenance associated with implementing a district-wide mobile or soft panic button.
Intrado Safety Shield, for example, offers a mobile panic button with a direct connection to 9-1-1, leveraging Intrado's 40+ year history in public safety and unique status as a 9-1-1 service provider. When 9-1-1 is contacted through the Intrado Safety Shield app, not only will local 9-1-1 operators be alerted, but a myriad of additional situational data will automatically pass directly through the 9-1-1 call flow (unlike inadequate "over the top" or "OTT" solutions) to local law enforcement and emergency dispatch.
Critical Situational Data Can Help Save Lives
The critical situational data provided by Intrado arms emergency responders with crucial information that can shave minutes and seconds off response times. Moreover, Intrado Safety Shield also allows for real-time collaboration between first responders and school staff, enabling faster, more accurate, and more effective emergency response. First responders can begin formulating their plan of action for the exact building and location that they are responding to even before they arrive on scene.
Information automatically passed through to emergency responders by Intrado includes school building floor plans, door access codes, emergency response plans, onsite school safety personnel contact info, the location of special needs students, AED placement, hazardous material areas, and so much more.
To learn more about Intrado Safety Shield and how your school or district can enhance safety, visit https://www.intrado.com/en/safetyshieldforschools.