Safe Zone Unveils Next-Gen Gunfire Detection System
The new system includes automated 9-1-1 connection and a patenti-pending tri-mode data capture system.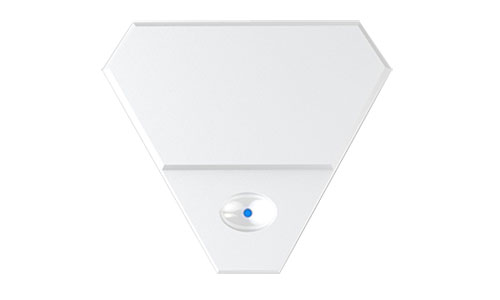 Safe Zone, a gunfire detection system provider, announces the immediate availability of its next-generation Gunfire Detection System.
In addition to an automated rapid 9-1-1 connection, the next-generation system now features a patent-pending tri-mode data capture system.
"Safe Zone eliminates the barriers of cost and complication that have so far prevented gunfire detection from becoming a mainstream option for facilities of every type," said Safe Zone President Mike Anderson. "Now the industry's most advanced and affordably priced gunfire detection system offers more features and better protection in the event of an active shooter situation."
Safe Zone offers average first-year costs of $0.25 per square foot — less than one-fifth the cost of the current market entry price, according to the company.
"Now, everyone can afford to purchase and install a gunfire detection system that will save the minutes that will save lives," Anderson added.
The system's sensors are designed to be quickly and easily installed and alerts on-site security, building occupants, and local authorities within seconds of gunfire detection. Alerts include number of shots fired, type of weapon, and a map tracking the shooter's location and movement.
Key to the system's performance accuracy is the new patent-pending tri-mode data capture system that features acoustic, spectral and shock wave sensors that collect data that is then analyzed by a cloud-based machine learning system, says the company.
If gunfire is confirmed, the system activates its built-in automated response system that connects to all 9-1-1 Emergency Communications Centers (ECC). Push alert notifications are also sent to key personnel's mobile devices using a free mobile app that can be downloaded from the Apple Store and the Google Play Store.
Safe Zone can also be integrated with other security systems such as door locks, alarm panels, cameras and emergency notification systems.
Safe Zone is available in both Wi-Fi and PoE detector versions. For more information, visit www.safezonetech.com.