Study: Victims Often Experience Paralysis During a Sexual Assault
During a sexual assault, seven out of ten female survivors reported significant immobility while nearly one in two experienced extreme immobility.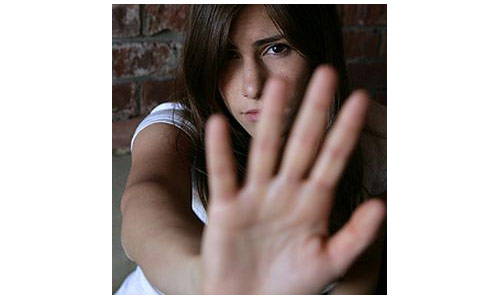 Swedish researchers have confirmed what many sexual assault victim advocates and experts have suspected for quite some time — that during a sexual assault, many victims don't fight back. Instead, they experience a physiological response called "tonic immobility."
According to LiveScience, "tonic immobility" is an innate, defensive reaction that paralyzes victims. Sometimes referred to as "playing dead," it's a normal reaction to extreme fear and happens involuntarily. During a sexual assault, the victim's sympathetic nervous system activates, and she can't move or speak and is unresponsive.
Tonic immobility is a common survival response in other animals. When they appear to be dead, a predator might not attack. In the case of human sexual assault, however, tonic immobility often doesn't stop the perpetrator.
RELATED: Study Shows Bystander Intervention Training Reduces Sexual Violence in Schools
The study found that during an assault, seven out of ten female sexual assault survivors reported significant immobility while nearly one in two experienced extreme immobility.
These findings apply to sexual assault cases where law enforcement and juries often interpret victim passivity as consent.
Campus Safety magazine previously reported on the impact of trauma and rape on victims. Most, but not all, victims of sexual violence don't physically resist. The attack may trigger a survival mechanism that allows them to subconsciously evaluate fight/flight options and they remain calm and subservient as a survival strategy. Conversely, they may be in shock or have been, either knowingly or unknowingly, incapacitated by alcohol, drugs or both.
Add Another Layer of Protection to your Campus
If you're responsible for protecting a campus — whether at a hospital, K-12 school, college or university — then Campus Safety magazine is a must-read, and it's free! As the only publication devoted to those public safety, security and emergency management personnel, issues cover all aspects of safety measures, including access control, video surveillance, mass notification, and security staff practices.
Take advantage of a free subscription to Campus Safety today, and add its practical insights, product updates and know-how to your toolkit. Subscribe today!