Webcasts
Looking Beneath the Surface: Real Talk About Race, Schools, and Safety
In this webinar, attendees will learn about the disconnect between educational settings and students of color when it comes to practicing and maintaining school safety.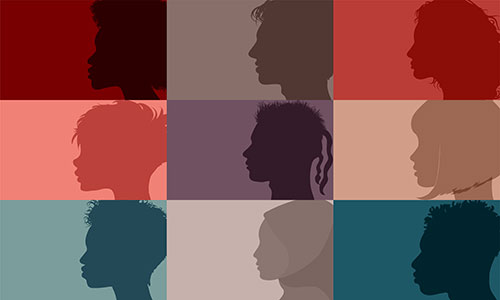 According to the Brookings Institution, "More than half of the nation's population under age 16 are identified as a racial or ethnic minority. Among this group, Latino or Hispanic and Black residents together comprise nearly 40% of the population." Given this increased category of students combined with a projected growth of all nonwhite racial minority groups, how well have we adjusted our practice to consider this diversity when it comes to campus safety?
As K-12 schools and institutions of higher education are navigating a full return to campus this school year, different racial groups in communities come to school feeling relatively disengaged, less supported, and often devastated by COVID-19. Educators must be mindful of these differences so they can effectively meet individual students where they are at for social, emotional, and mental health needs.
As an Asian American educator and mental health professional, Dr. Lee will draw from his experience and the current research to discuss some of the challenges and effective strategies that exist when it comes to school safety for students of color; including the prevention, response, and recovery of crisis events.
In this webinar, attendees will learn:
The importance of establishing an equitable, safe, and inclusive school climate as a foundation for students of color
A need to partner with families and local community leaders when it comes to working with ethnic minority groups
The deeper understanding of disenfranchised grief and historical trauma as it relates to today's students and families of color
Speaker:
Ronald Lee, Psy.D., School Outreach Consultant, Colorado School Safety Resource Center

Dr. Lee has worked as a school psychologist and school administrator in Colorado for more than 25 years. In both roles, Dr. Lee has extensive experience with the prevention, response, and recovery of events related to students and adults who struggle with suicide.
As a son of a Chinese Immigrant father and an American-born Chinese mother, Dr. Lee has consulted with educators and facilitated trainings on racial equity in public schools for over five years. In his current role as School Outreach Consultant for the Colorado Safe School Resource Center, he provides support to K-12 schools (both private and public) and higher education in regard to various concerns involving psychological safety. Dr. Lee earned his doctorate degree in clinical psychology from the University of Denver, and his bachelor of science degree from Tufts University. He is licensed in the state of Colorado as a clinical psychologist, school psychologist, and K-12 school administrator.
Dr. Lee lives in Colorado with his lovely wife who is a published psychologist and teacher, close to his two beautiful daughters, and he is constantly entertained by his scruffy labradoodle named Elton.
Presented By:

If you appreciated this webcast and want to receive more valuable industry content like this, click here to sign up for our FREE digital newsletters!