Webcasts
Is Your Campus' Phone System Compliant with New 911 Laws?
Join Eastern DataComm in partnership with Mitel for a complimentary live educational webinar.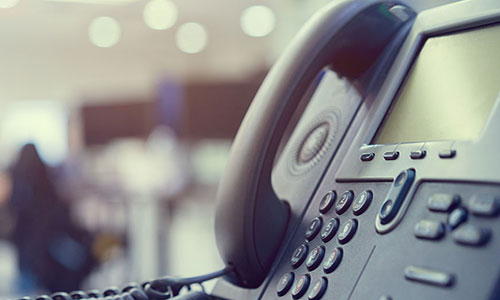 Eastern DataComm invites you to our live, virtual webinar on enhancing school safety technology while complying with recent FCC regulations regarding emergency phone communication requirements.
We've partnered with Mitel, an industry leader in telecommunications, to offer you a thorough and informative presentation that dives deep into the ways that phone systems and Eastern DataComm's own Lockdown and Emergency Notification System (LENS) more effectively ensure the safety of your school district's students, faculty, and staff.
We'll be reviewing the recent FCC regulations regarding how multiline phone systems (like those typically used within a school district) must function in an emergency.
You'll leave the webinar feeling confident in your ability to better safeguard your school community by leveraging technology to provide rapid response when every second counts in emergency situations like lockdowns or active shooter events.
Intended Audience
K–12 Superintendents and Business Administrators
School District IT professionals
School Safety and Security professionals
Higher Education Administrators
Stakeholders tasked with implementing FCC guidance on telecommunications equipment
Those entrusted with ensuring the safety of school district students, faculty, and staff
What We'll Cover
The implications of recent legislation (Kari's Law and Ray Baum's Act) on district safety, communication with first responders, and how multiline telecommunication systems must work in order to stay in compliance with these regulations
The role of mass communication and notification in school safety and how faster, more effective communication can save lives
What your phone system needs to be able to do in order to be not simply a communication tool, but a school campus safety solution
How school districts can properly set up emergency notifications to ensure the safety of their students, staff, and visitors
Understand how your phone system can act as an additional safeguard during emergencies like lockdowns and active shooter events
How Eastern DataComm's Lockdown and Emergency Notification System (LENS) combined with Mitel's industry-leading Mitel Revolution address emergency notification and communication challenges
Presenters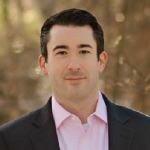 Paul Jenne
Sales Manager & School Safety Advisor
Eastern DataComm
Paul Jenne, School Safety Specialist, leads business development at Eastern DataComm, a safety and communications company that has served the educational community for over 20 years. Paul has worked with hundreds of schools, teaching them how to create a safer environment through effective technology. His goal is to help districts improve their day-to-day communications, but most importantly, assist them with finding cost-effective technological solutions to ensure they are best equipped to keep their school communities safe.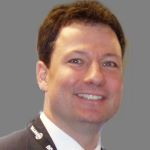 Ed Blanchard
Territory Account Manager
Mitel
Ed Blanchard is the Territory Account Manager for Mitel. He supports schools as they modernize their communications systems to allow students, faculty and emergency responders to communicate and collaborate seamlessly with more advanced capabilities and essential safety features. The solutions for education customers include: private cloud, virtualized and on-site communications systems, as well as contact center, collaboration and mass notification applications, business phones, devices and accessories.
Connect with Eastern DataComm
Can't attend the live webinar but interested in understanding more about ways to make your school safe? Schedule your complimentary School Safety Consultation today by contacting us at [email protected].
This Campus Safety Webinar is Presented by:

If you appreciated this webcast and want to receive more valuable industry content like this, click here to sign up for our FREE digital newsletters!