Webcasts
How to Prevent K-12 School Violence Using Behavioral Threat Assessments
This free webinar will help simplify the process of behavioral threat assessment and management, reduce anxiety, and increase skills and knowledge.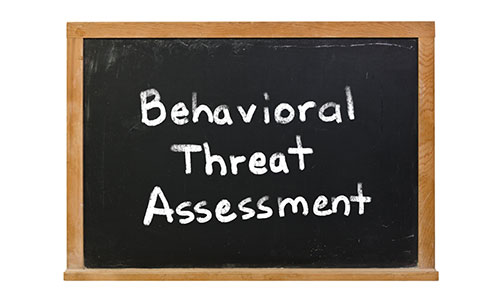 Nationwide, schools are establishing Threat Assessment Teams (TAT) for the assessment of and intervention with students whose behavior may indicate a threat to the safety of the student, other students, school employees, school facilities, the community or others.
Research tells us that targeted violence is preventable, and school employees are on the frontlines of averting these acts. Pieces of the puzzle are usually there when a threat presents itself but the information is often scattered and fragmented. If we act quickly when we first learn about something concerning, then we can figure out who might have some relevant information.
Using threat assessment model procedures and guidelines created by the Pennsylvania Commission on Crime and Delinquency School Safety and Security Committee and other sources, Kevin Craig, a certified instructor in active shooter response, de-escalation, and threat assessment, will take attendees through identifying, classifying, and reporting a threat, and responsibilities and composition of Threat Assessment Teams.
Attendees will leave the webinar with a better understanding of:
How behavioral threat assessment and management enables schools to identify, assess and intervene to avert potentially violent situations
How to manage students posing a risk for violence and situations of concern through the development of a holistic understanding of the factors pushing or pulling an individual along a pathway to violence
How to demystify the process, reduce anxiety, and increase skills and knowledge in the domain of behavioral threat assessment and management
Obligations under the Family Educational Rights and Privacy Act (FERPA) and FERPA's relationship with the Health Insurance Portability and Accountability Act (HIPAA)
Speaker: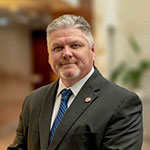 Kevin Craig, Assistant Vice President – Safety, Security and Investigations, Porzio Compliance Services, LLC
Kevin Craig is a recognized subject matter expert in law enforcement, management, and school security, and is a certified instructor in Active Shooter Response, De-escalation, and Threat Assessment. A retired New Jersey Police Chief, he has over 30 years of experience in public safety, emergency management, and school security. He is a Licensed Private Detective and is certified as a Public Manager, Police Instructor, School Safety Specialist, Security Officer Instructor (SORA), and School Resource Officer in New Jersey.
Chief Craig holds a Master's Degree in Public Administration with a specialization in School Security and Safety Administration. He has represented the NJ State Association of Chiefs of Police on the NJ K-12 Task Force in conjunction with the Office of Homeland Security and Preparedness, and was appointed to the NJ School Security Task Force by the Governor of New Jersey as a subject matter expert.
Sponsored By:

If you enjoyed this webcast and want to receive more valuable industry content like this, click here to sign up for our FREE digital newsletters!