Webcasts
How to Prevent Active Shooters from Entering Through Glass Windows and Doors (Like the Nashville Tragedy)
Join our free webinar to find out how window glazing and window films can help delay active shooter threats, as well as how to find and secure possible grant opportunities to help upgrade your campus for less.
Security camera footage from the Nashville tragedy horrifically demonstrated the vulnerability of unprotected glass. Just like the Sandy Hook murderer, the Nashville perpetrator gained access to the building in seconds by shooting the glass doors.
Had the glass been strengthened with security window film or another glazing security product, the perpetrator would have been delayed by several minutes, allowing precious time for first responders to arrive – potentially saving lives.
Join our upcoming webinar to learn how to:
Delay an active shooter from entering through glass doors or windows by up to six minutes
Understand the difference between security film ballistic glass within the broad spectrum of glazing security solutions
Find and procure possible grant opportunities for campus glazing security improvements
Speaker:
James Beale, CEO, NGS Films and Graphics
James Beale is a leading expert in glazing security solutions and specializes in helping companies evaluate and implement building envelope security technologies. His expertise comes from more than 15 years of industry experience and co-founding NGS, the nation's largest and fastest-growing glazing film and security solutions company. His customer-first approach has helped him become the go-to glazing security consultant for multiple Fortune 500 companies.
Presented By: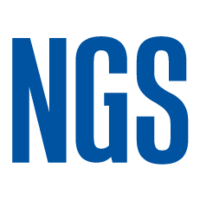 If you enjoyed this webcast and want to receive more valuable industry content like this, click here to sign up for our FREE digital newsletters!