Webcasts
How Campus Security and Facility Management Teams Can Streamline Emergency Response Efforts
Join this free webinar to learn how your campus can effectively streamline its emergency response system to allow first responders to get critical info quickly and securely.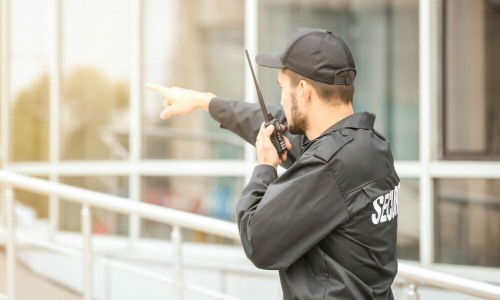 When discussions about emergency management, facility management, safety and security arise, the good news is that both campus facilities and security teams can coordinate efforts. While these teams have different responsibilities, there's a shared cause – protection of students and staff – that brings teams together.
Campus facilities teams are always on the go. Looking for drawings, shutoffs, mechanical equipment, and other information wastes precious time. Facility information is scattered throughout buildings, stored in plan rooms, or only available on desktop computers. These bottlenecks slow emergency responsiveness.
An integral tool for emergencies is in everyone's pocket…THEIR PHONE! Facility and security teams can access whatever they need to respond to an emergency in seconds including life safety drawings, shutoff locations, evacuation routes, emergency contacts, fire alarm locations, and more.
In this free webinar, attendees will learn:
How campus security and facility management teams can coordinate student and staff emergency response efforts
How to access evacuation maps and incident action plans from mobile devices from anywhere, anytime
How to share building floor plans with first responders.
How to quickly find all shutoff locations (gas, water & power) to prevent minor accidents from becoming major disasters.
Speaker:
David Trask, National Director, ARC Facilities
David Trask, National Director, ARC Facilities, is a keynote speaker, podcast host, author, and thought Leader in the facilities management industry. David focuses on helping hospitals, universities, K-12 districts, and other organizations leverage innovative technology to drive efficiency in the facilities management industry through thought leadership and advocacy. Trask has presented at numerous facilities, associations, and conferences, including IFMA, ASHE, APPA, and NFMT as well as regional events such as AAHE, HISHE and regional IFMA chapter conferences. Most recently, David was selected to join the Education Program Committee for IFMA World Workplace 2023 and is also an Advisory Board Member for Facilithon. David is outspoken about the urgent need to minimize the impacts of facility team retirements through seamless and comprehensive succession planning.
Presented By:
If you appreciated this webcast and want to receive more valuable industry content like this, click here to sign up for our FREE digital newsletters!