Webcasts
Campus Facility Assessments: How to Layer CPTED and Security Technology
By learning to layer CPTED principles and strategies, attendees will know how best to integrate security technology into their facility's security plan.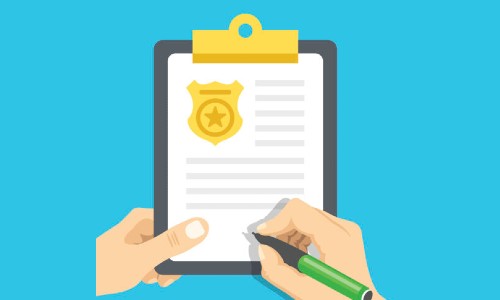 The term "facility assessments" can encompass a wide array of meanings, from the broad to the very specific, depending on who is conducting them. Knowing what should be looked at or what will be covered in a final report can be equally as varied.
While the physical structure plays an important role in building security, understanding the role of security technology is equally as important. These technologies can often be overlooked because they are either assumed to be part of the security system or are misunderstood due to the nature of how quickly technology advances and changes.
By learning to layer Crime Prevention Through Environmental Design (CPTED) principles and strategies, attendees will know how best to integrate security technology into a facility's overall security plan. An all-inclusive approach to facility assessments makes it possible to evaluate the facility and security system as a single entity.
Attendees will learn:
The differences between multiple types of assessment options and what to expect
How assessors' backgrounds and credentialing impact their processes and recommendations
How to incorporate security technology with CPTED principles and strategies
Speaker:
Benjamin Crum, President, Architectural Design Group

Ben is the President of Architectural Design Group and works with owners, architects and security consultants, to employ a holistic design approach incorporating security design principles into the early stages of the architectural design process. Recognized as a security specialist, he holds the Physical Security Professional, CPTED Professional Designation, and NFPA 3000 Program Specialist certifications and has spoken at National Conferences for the American Institute of Architects (AIA), ASIS International-Global Security Exchange (GSX), the National Association of School Resource Officers (NASRO), Advanced Law Enforcement Rapid Response Training (ALERRT), covering topics from the basics of architectural & security design to advanced security topics. Ben is a registered architect with an NCARB Certification and serves as Director of Design for MCK Architecture where he is involved in the majority of the firm's projects during the schematic and design phases in a multi-office firm.  With over a decade of experience working on a variety of building types including Educational, Commercial, Multifamily Housing, and Development, he brings a diverse experience to every project he is a part of. 
Presented By:
If you appreciated this webcast and want to receive more valuable industry content like this, click here to sign up for our FREE digital newsletters!