28 UT Austin Spring Breakers Test Positive for COVID-19
The students were part of a group of 70 who chartered an airplane to Mexico despite the CDC's advisory to avoid non-essential international travel.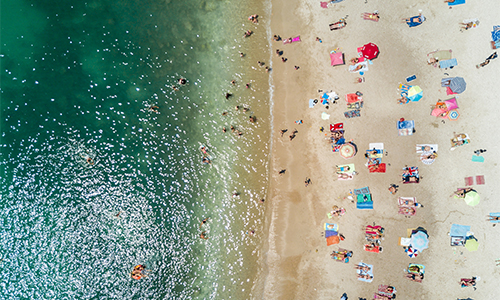 More than two dozen University of Texas at Austin (UT Austin) students tested positive for coronavirus after returning from a spring break trip.
Officials from Austin Public Health (APH) said Tuesday that a group of approximately 70 adults chartered a plane to Cabo San Lucas, Mexico, on March 14, reports KXAN. The majority returned on the chartered flight on March 19 while some returned on commercial flights.
So far, 28 of the 70 passengers have tested positive for the virus — four of whom did not have any symptoms. UT Austin officials confirmed all 28 are UT students.
UT Health Austin and University Health Services have made contact with each person from the trip. Those who tested positive are self-isolating while the others are under quarantine while being monitored and tested, according to APH. The university is working with APH to determine all the individuals these students may have come in contact with.
When the trip occurred, there was not a federal travel advisory to Mexico but Austin-Travis County residents were being advised to follow the U.S. Centers for Disease Control & Prevention's (CDC) recommendation to avoid all non-essential international travel.
"The incident is a reminder of the vital importance of taking seriously the warnings of public health authorities on the risks of becoming infected with COVID-19 and spreading it to others," UT spokesman JB Bird wrote in a statement.
As of March 31, Bird said officials were aware of seven UT employees and 38 UT students who had tested positive for coronavirus or are presumed positive.
The trip was organized by JusCollege, a company that curates trips for college students. In an email sent to the travelers before the trip, JusCollege said Mexico had far fewer cases of COVID-19, according to KVUE.
"We believe that our travel destinations remain among the safest and most enjoyable places in the world to visit right now," read the email.
Another email sent right before the trip told travelers its refund policy would not change "as we have already incurred significant costs related to the trip."