U of A Huntsville Police to Make Changes After Traffic Stop Incident
The campus police officer allegedly asked a teen if he had drugs on him or a dead prostitute in his car after being pulled over for a broken taillight.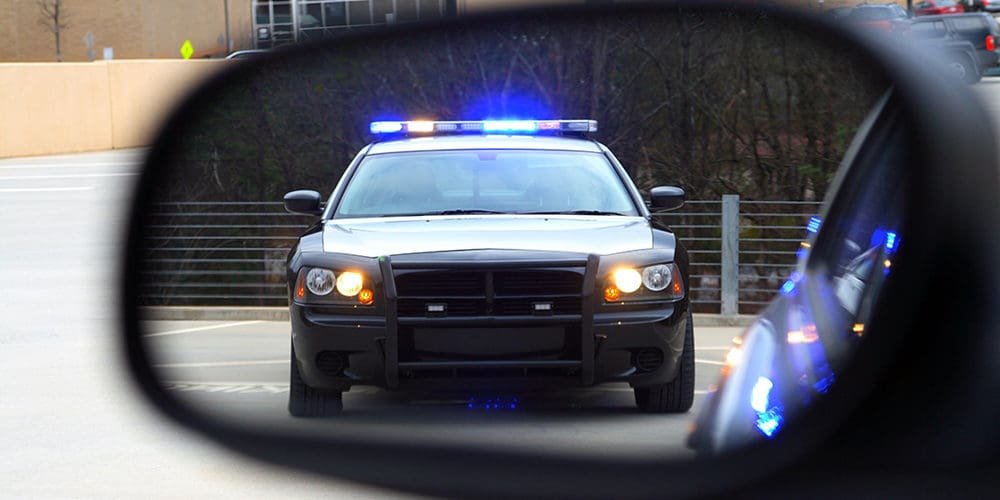 HUNTSVILLE, Ala. — The president of the University of Alabama in Huntsville (UAH) said changes will be made within the campus police department after a Black teenager pulled over by an officer for a cracked taillight was allegedly asked if he had drugs on him.
In an Oct. 12 Facebook post, Chanda Mills Crutcher, the mother of 17-year-old Caleb Crutcher, said her son was leaving work on Oct. 3 when he was pulled over by a UAH campus police officer at 11:10 p.m., according to AL.com.  
"I just left from watching the video of the chest cam. I NEVER thought I'd watch a police cam video starring my Son…," she wrote. "The officer referred to my 17-year-old as 'brother' and asked several times if he had any weed or crack or drugs or a dead prostitute in his car. They asked him why he was sweating. (A Mother's Cry: Because he's NEVER been in ANY trouble!)."
Crutcher also said that while her son is "traumatized" over the incident, she is not "anti-police."
"I don't feel that we should 'Defund the Police.' This is not an anti-police post. This is an anti-poor policing post," she continued. "UAH has to do better!! The officer that pulled my son over was ignorant and poorly trained."
Two days after the post, UAH President Darren Dawson wrote in a statement that campus police will undergo extra training and that the university is "reviewing UAHPD policies and procedures to ensure they follow best practices, provide channels to report concerns and always ensure transparency" and "will be proactive and increase positive interactions with the campus and UAH community as well as community partnerships."
The UAH chapter of the NAACP released a statement Friday calling for action, accountability and transparency, reports WAAY 31.
"Moving forward, the UAH NAACP demands that disciplinary action be administered on the officer in question, in order to show our UAH community that the UAH Police Department is held accountable for their actions," the statement reads. "The UAH NAACP also demands that UAH students should have the ability to anonymously report police misconduct that may be received by a council composed of students, faculty, and staff in order to provide more accountability for the police officers that represent UAH."
According to Darren, he and members of his senior administrative team met on Monday with the teen and his parents. As a result, the school released its action plan the same day. In addition to more training, the plan includes the following changes:
A review of UAHPD policies and procedures to ensure they align with best practices.
Increased awareness of channels to report concerns regarding campus police.
The formation of a committee made up of campus partners to review practices, policies and procedures and make recommendations where appropriate. The committee will be led by Laterrica Shelton, Vice President for Diversity, Equity and Inclusion.
Since the incident, Joshua Thompson, a member of the UAH NAACP chapter, said more students have come forward about their personal experiences with campus police.
"It's Black, white, man, woman. It's everyone. It's normal for police on campus to do, at least that's what it sounded like. I hope it's not, but it sounds like they get away with it without accountability," he said."They want the university to have a no tolerance on harassment from police. That's really what students want right now."
3 responses to "U of A Huntsville Police to Make Changes After Traffic Stop Incident"