Penn State Police to Enforce Local COVID-19 Ordinance on Campus
Campus police now have the authority to issue fines to anyone who doesn't follow the ordinance, including students, staff and visitors.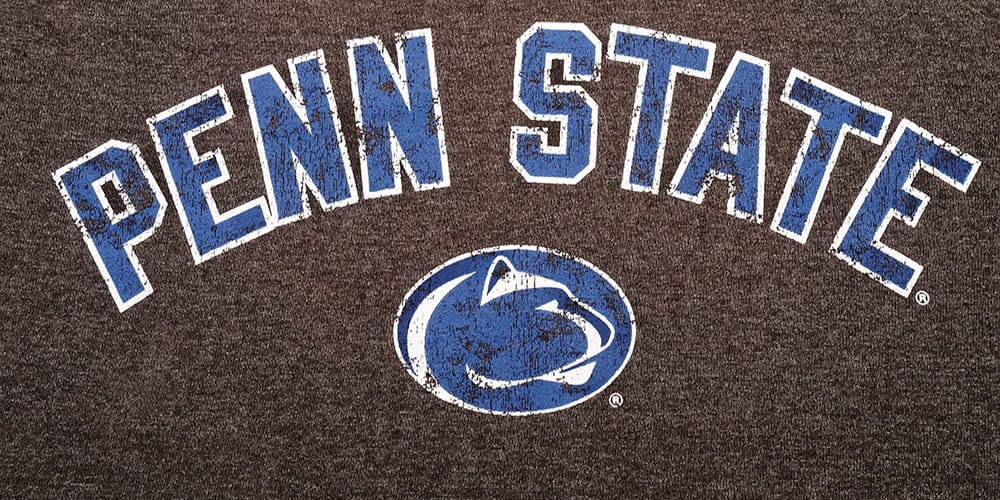 STATE COLLEGE, Penn. — Penn State University police will begin implementing State College borough's COVID-19 ordinance on the University Park campus.
Last Wednesday, officers were sworn in by a Centre County judge, giving them the authority to issue fines to anyone who doesn't follow the ordinance, reports Centre Daily.
The ordinance, which was passed unanimously back in August, requires mask-wearing and limits indoor gatherings to 10 people and outdoor gatherings to 25. Violators within the borough can be fined up to $300. On Thursday, a spokesperson for Penn State said those same citations can now be issued to anyone on campus, including students, employees or visitors.
Since mid-August, there have been nearly 3,000 positive cases at University Park.
"The goal of this effort is to allow campus police officers, if needed, to uphold the ordinance, which has been successful in State College, in support of public health on our campus," David Gray, senior vice president for finance and business, wrote in a statement. "This effort also will serve as a tool for individuals and groups visiting campus and for which the university has fewer means to enforce its requirements."
The ordinance will be in place through Jan. 31, 2021, or until the Centre Region Council of Governments and the state Department of Health rescind their safety protocols — whichever comes first.
Although specific reasons for the school's decision haven't been announced, community members have expressed concerns regarding the possible increase of visitors during Penn State's football season, even though the general public won't be allowed in the stadium and tailgating is prohibited.
In 2019, State College property owners brought in $2.2 million by renting their homes out to visiting fans through the Airbnb website, according to CNHI News.
The university acknowledged that the stadium is actually located in College Township and not the borough, but that it is working with College Township to put similar solutions in place.
Back in August, it was announced that the Big Ten conference, which Penn State belongs to, was canceling fall sports with the intention to play in the spring. However, the decision was reversed in September after mounting pressures from coaches, players and fans.
The season is set to kick off on Oct. 31.