Northwestern Students Clash with Officers Over Demands to Abolish Campus Police
Two people were pepper-sprayed and one student was arrested after protesters threw bricks and shined lasers at police, according to law enforcement.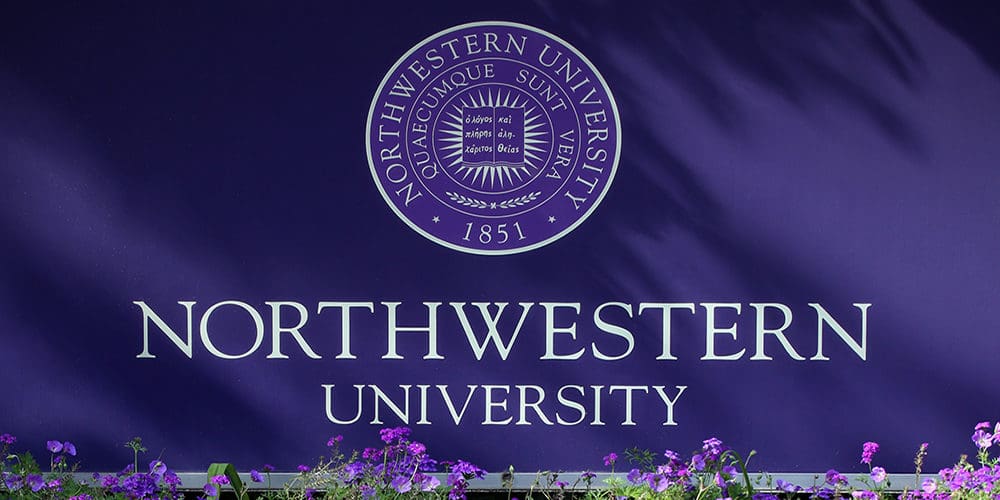 EVANSTON, Ill. — A Halloween night demonstration led by Northwestern University (NU) students demanding that the school disband its police department ended in violence, according to police.
The protest in downtown Evanston was initiated by a group of approximately 150 protesters, including NU students who are part of a group called NU Community Not Cops, who have been protesting daily for weeks, reports WGN9.
According to a statement from Northwestern University Graduate Workers (NUGW), Evanston Police, with aid from the Northern Illinois Police Alarm System, who are trained in tactical crowd control and have been assisting EPD with protest management, arrived at the protest in riot gear and with K-9 units. NUGW says the environment created by police is what facilitated the violence.
"We unequivocally condemn the police brutality on display last night. Last night proved once again that it is heavily armed, militarized police who create and escalate violence," read the statement. "As NU Community Not Cops has long argued, and as we unfortunately saw on display last evening, the police do not, and never will, keep us safe."
Law enforcement officials said protesters threw bricks and fireworks at Evanston police officers and shined high-powered lasers into their eyes. As a result, two protesters were pepper-sprayed and one NU student was arrested. The student was released from custody early Sunday.
"We allowed them to do peaceful assembly and we would have let it ride until they turned to violence with bricks," said Evanston Police Chief Demetrius Cook.
The statement from NUGW also condemned an email sent to the NU community by President Morton Schapiro on Oct. 19, in which he criticized protesters who vandalized local businesses and lit fires a few days prior.
"I condemn, in the strongest possible terms, the overstepping of the protesters. They have no right to menace members of our academic and surrounding communities," he wrote. "When students and other participants are vandalizing property, lighting fires and spray-painting phrases such as 'kill the pigs,' we have moved well past legitimate forms of free speech."
In the statement, Schapiro also condemned another protest in which demonstrators gathered outside his home, according to The Chicago Tribune. He urged the protesters to consider how they would feel if their family awoke one night to the kinds of "vile and personal attacks" as those being chanted outside his home.
Schapiro also wrote that while NU has intentions to improve its police department, it has "absolutely no intention" to abolish it.
According to NUGW, members reported an increase in police aggression and attempts by police to provoke the protesters in the days after the email was sent. As a result, the group called for Schapiro's resignation, claiming he is not invested in the safety and emotional well-being of Black students, reports CBS Local.
Evanston Mayor Stephen Hagerty wrote a letter Sunday saying he expects the university to remind students they will be arrested if they continue putting officers in danger. He estimated that the protests have cost the city tens or hundreds of thousands of dollars in police overtime.
One response to "Northwestern Students Clash with Officers Over Demands to Abolish Campus Police"