Michigan State Kept Ties with Volleyball Trainer Accused of Rape
Rick Butler, a prominent volleyball coach known for placing top college recruits, has been accused of sexually abusing six former players.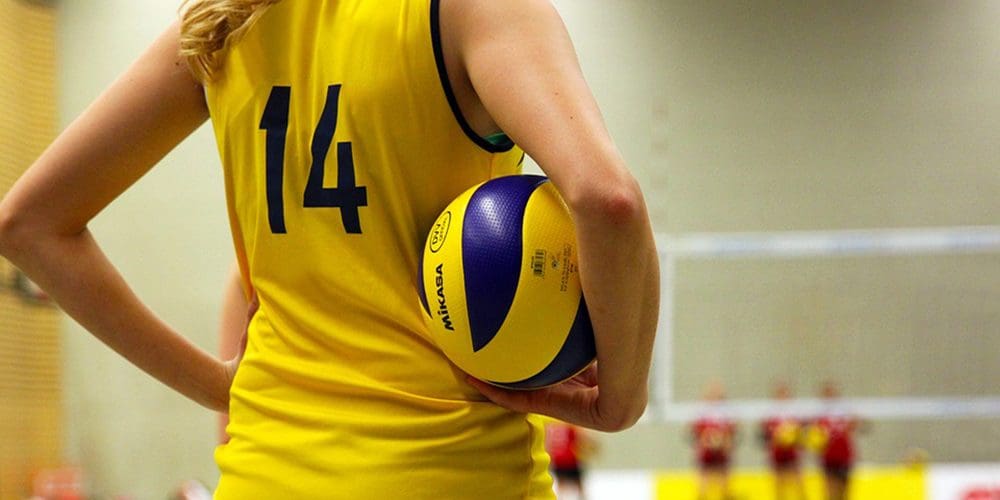 Dozens of schools, including Michigan State University, kept ties with a well-known volleyball coach after he was publicly accused in 1995 of sexually abusing and raping underage girls in the 1980s.
Letters from advocates of the accusers reveal Michigan State has been under pressure for at least a year to end its relationship with Rick Butler, according to The Associated Press.
Other schools that have signed recruits who were trained by Butler include the University of Notre Dame and the University of Nebraska.
Butler runs training facilities in the Chicago suburbs which have been pipelines for top college volleyball recruits for decades. Many of his accusers say he threatened to use his prominence to sabotage their college prospects if they did not accept his sexual advances.
In 1995, three alleged victims came forward accusing Butler of sexual abuse over 30 years ago. Butler has never been criminally charged and the statute of limitation for prosecution has passed. Three additional accusers also came forward more recently.
In February, a parent of a girl who trained with Butler in 2012 filed a class-action lawsuit on behalf of other parents against Butler and his wife, who the lawsuit claims also threatened athletes to keep quiet.
The lawsuit describes ways Butler allegedly groomed girls by convincing them he was their only hope for getting into elite colleges and professional volleyball.
One of his earlier accusers, Sarah Powers-Barnhard, says Butler molested her hundreds of times over a two-year span starting when she was 16. Butler was 30 at the time of the alleged abuse. Powers-Barnhard says he raped her at his home, in cars and in a train-car bathroom with her teammates nearby.
A 1995 report from the Illinois Department of Children and Family Services found no evidence to support Butler's claim that the three accusers were lying. In a hearing held by USA Volleyball in 1995, Butler admitted to having sex with them but said it was consensual and after they turned 18. He described the allegations as a "smear campaign", according to Lansing State Journal.
Powers-Barnhard also says in the wake of the Larry Nassar scandal, Michigan State has a responsibility to sever ties with the coach.
"If we don't stop supporting the top abuser in volleyball, how can we ever claim zero tolerance for sexual abuse?" she asked.
Last February, Butler held a recruiting event to showcase his players. In attendance were coaches from 50 schools nationwide.
"Coaches are afraid that if they don't show deference to Butler, he'll steer recruits to other schools," says Kay Rogness, who helped establish Sports Performance, Butler's flagship company, in the 80s. Rogness had a fall-out with Butler in 1990 and is now one of his toughest critics.
MSU Volleyball Coach Accused of Conducting Business with "Known Sexual Abuser"
Another person who has called on universities to cut ties with Butler is Nancy Hogshead-Maker, an Olympic swimming champion who is now a civil rights lawyer and leads a Florida-based group called Champion Women, which advocates for female athletes.
On July 21, 2017, Hogshead-Makar wrote a letter to then-Michigan State athletic director Mark Hollis and the school's then-general counsel Robert Noto, claiming the school's volleyball coach, Cathy George, "is conducting business with a known sexual abuser." Hogshead-Makar says she has not received a response.
Attached to the letter was a picture of George sitting with Butler at a girls' national volleyball tournament last year. In the photo, multiple players from other teams adorned t-shirts citing allegations against Butler.
Powers-Barnhard says she called George, who was the head coach at Western Michigan University at the time and had previously worked for Sports Performance, following her allegation against Butler in 1995.
"She said, 'I'm sorry all this happened, but I will still have to recruit from him,'" recalls Powers-Barnhard.
In a statement Monday, the school said Butler is "not affiliated with MSU in any way" and that the school "is not actively recruiting players from his program at this time."
Butler's attorney, Danielle D'Ambrose, issued a statement Tuesday, stating the allegations against her client "are absolutely false" and that his volleyball program "has no affiliation with Michigan State University or any other collegiate program."
In December, USA Volleyball permanently banned Butler from its events and the Amateur Athletic Union stripped him of his membership this year.
Butler says he emailed 600 families about the AAU canceling his membership and that none of them have pulled their kids from his programs.
Read More Articles Like This… With A FREE Subscription
Campus Safety magazine is another great resource for public safety, security and emergency management professionals. It covers all aspects of campus safety, including access control, video surveillance, mass notification and security staff practices. Whether you work in K-12, higher ed, a hospital or corporation, Campus Safety magazine is here to help you do your job better!
Get your free subscription today!