Man Who Threatened to Bomb Harvard University Sentenced to Prison
The man also threatened to shoot attendees at Harvard's first-ever black commencement and received 15 months in prison after pleading guilty.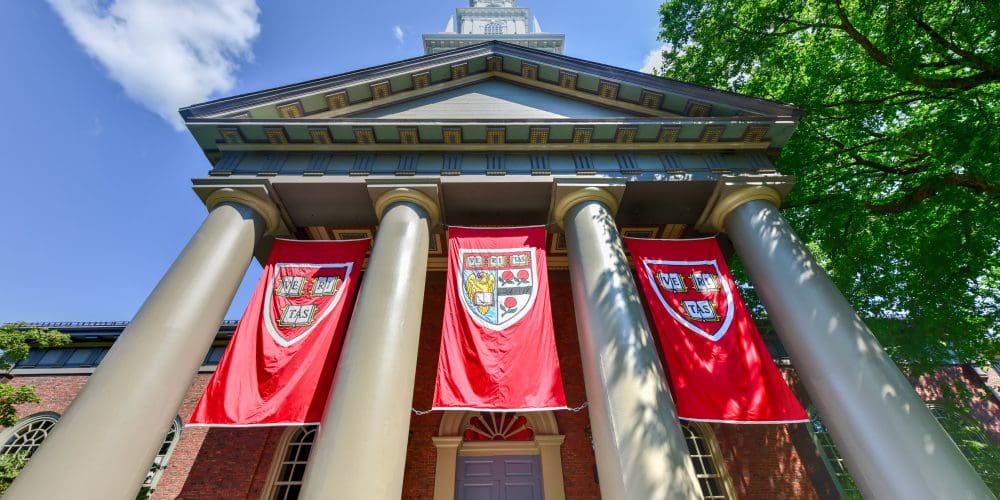 A man was sentenced to prison on Wednesday after being found guilty of threatening to bomb Harvard University and shoot attendees at the school's 2017 inaugural black commencement.
Nicholas Zuckerman, 25, was sentenced to 15 months in prison and three years of supervised release, by Boston federal judge Indira Talwani, reports USA Today. Zuckerman pleaded guilty in February to two counts of transmitting in interstate and foreign commerce a threat to injure the person of another.
Zuckerman was indicted last year for threats made through a post on Harvard's Instagram page in May 2017, before the commencement ceremonies, which were meant to celebrate the accomplishments of black graduates.
His first threat was posted on May 13, 2017, on a photo featuring three black women.
"If the blacks only ceremony happens, then I encourage violence and death at it. I'm thinking two automatics with extendo clips. Just so no n—– gets away," he wrote.
That same day, he posted the hashtag #bombharvard and wrote "end their pro-black agenda."
A citizen alerted Harvard University Police on May 14 and the case was referred to federal authorities.
Authorities never saw Zuckerman, who resides in Arizona, during the days leading up to the event or at the event on May 23.
Prosecutors said they tracked down Zuckerman at his Phoenix home on November 15, 2017. He initially claimed no memory of the posts but later admitted to "knowingly and intentionally" posting them.
Prosecutors recommended Zuckerman receive between 12 and 18 months of incarceration and faced a maximum penalty of five years in prison for each count under federal law.
"I want to apologize to anyone who was hurt or scared by what I wrote," Zuckerman said at his hearing. "I'm disgusted by what I said."