How to Protect Your Parking Structures
Visibility, lighting, access control, electronic security technology, effective signage and good patrol techniques are the basic elements of a secure parking garage.
Parking structures can be a great boon to any campus. If done improperly, it can turn into a boondoggle. Looking beyond efficient land use, parking structures have also been the source of numerous problems. Avoiding such problems will require judicious planning and a concerted effort to fitting all pieces of this complex puzzle together in the right order.
There is one great truth that all campuses can agree upon: land is expensive. Anything that can provide more space in a smaller footprint will be greatly appreciated, particularly in expensive urban environments. Thus it follows that a world once dominated by vast parking lots will ultimately yield to the creation of above-ground or underground parking structures.
They can be hot spots for criminal acts that range from vehicle break-ins to sexual assaults. Avoiding such problems will require judicious planning and a concerted effort to fitting all pieces of this complex puzzle together in the right order.
The security plan should seek both the feeling and reality of safety and security. Legitimate users of a parking facility who do not feel safe will seek their services or employment opportunities elsewhere. Institutional bottom lines will drop accordingly.
Parking structures should deter crime by making criminals feel trapped, out of place and on display. Failure to stop criminal acts will result in injuries, lawsuits and other direct assaults on institutional health. This article will explore a variety of security options and design features that will lower the risk of crime in any multi-level parking facility. It's a win-win opportunity, where doing the right thing is also good for business.
It would be nice if every campus could start from scratch with the sufficient budget to create the ideal parking structure. Most institutions, however, will need to live with older designs. This article will divide its focus to explore ideal design elements for new structures along with the tools needed to upgrade existing ones.
Incorporate Visibility in Structure Design
Maximum visibility is the key to parking structure security. Planners should discourage any design feature that creates blind spots or potential hiding places. "Maximum internal visibility" must be the mantra of any team tasked with the design or improvement of parking facilities.
New Construction:
Favor designs that maximize interior visibility
Favor support columns over retaining walls
Avoid architectural features that block the view of adjacent stalls, lanes or levels
Eliminate blind spots and potential hiding places
Favor open stairways over enclosed stairwells
Opt for external glass walled elevators offering a view into the cab
Avoid designs with blind alcoves and secluded or recessed areas
Avoid designs with long blind hallways
Avoid hiding places and secluded areas around the exterior
Create opportunities for surveillance into and out of the structure
Create legitimate activities inside the structure such as glass-walled office spaces
Favor high ceilings for better lighting and visibility, particularly on the first floor
Limit surrounding landscaping to low growth plants no higher than two feet
Select trees that will not block area surveillance or light distribution
Clear visual obstructions along transit routes leading to and from the structure
Parking Structure Retrofit:
Replace stairwell doors with glass doors
Clean, upgrade, maintain
Install acrylic flat panel mirrors to aid visibility in blind areas
Fence off or enclose alcoves and potential hiding places
Remove or replace landscaping elements that block view or light distribution
Paint walls and support structures with white reflective paint
Upgrade lighting and electronic security measures
Limit Escape Routes to Discourage Criminals
Did you ever wonder what a criminal looks for in selecting one parking structure as a potential target over another? Lack of access control will appear high on that list. Criminals look for opportunities with multiple entry points and escape routes. This improves their chances of success while lowering their risk of getting caught.
Resolve this problem by limiting the number of vehicle and pedestrian entrances and exits to the fewest possible. Entrances should be located in areas where the event is likely to be observed.
Dedicate non-essential doors as emergency exits
Use glazing or fencing material to allow visibility without allowing access
Use coated tubular metal or welded wire fence material to enclose open spaces.
Use glazed exterior doors to maximize visibility
Appropriate Signage Deters the Bad Guys
Signs clearly demonstrate ownership and control of parking facilities. Way-finding features make it more difficult for criminals to use the common excuse that they are disoriented and looking for their car.  Also, they prevent legitimate users from getting lost, which makes them less vulnerable to criminals.
Signs can include any of the following:
Rules of the parking area
Entry and exit direction signs
Maps that help orient visitors to stairs, elevators and exits
Color markings, symbols and numbers to clearly identify each parking level
Clear identification of the location of emergency phones and emergency exits
Deploy Cameras, Alarms and Call Boxes
The most valuable electronic systems for parking structures include video surveillance systems, emergency door alarms and emergency call boxes.
Video surveillance cameras should be placed at all entrances and exits to the structure, including emergency exits. They should also be placed in secluded or problem areas.
Cameras at vehicle entrances and exits should be able to capture readable license plate images and, if possible, a recognizable image of the driver
Cameras at pedestrian entrances should be located at narrow choke points and have lighting and image quality that allow facial identification
Emergency exit doors should be equipped with a local alarm and sign stating that opening the door will cause the alarm to sound
Emergency call boxes should be located on each floor. They should be clearly marked with signs and blue lights to mark their position.
Having cameras monitored at a central campus security operations center can optimize the use of security personnel
Video analytics can assist monitored systems by calling operator attention to potential problems
Paint Walls White and Deploy Appropriate Lights
Lighting is a critical tool for preventing crime and creating a feeling of safety. Key lighting features should include the following:
Adopt an all white light standard using light sources with a color temperature at or above 4,000 degrees Kelvin
Chose light fixtures that bathe adjacent walls with light
Paint walls, support structures, piping and conduit with white, highly reflective paint. This will increase reflectivity, background contrast and improve illumination by more than 33 percent.
Exterior lighting should illuminate both foreground and background objects around the structure along with the building façade
Efficient white light sources include fluorescent tube, mini-fluorescents, LED, induction and metal halide
Increase lighting in all blind or problem areas
Security Staff Must Interact With Public
If used properly, security patrols can be the most flexible of all security options. The degree of their effectiveness will depend on proper officer selection, tactics, training and deployment.
Rule #1: Security officers cannot be effective without being seen
Rule #2: Friendly interaction ensures officer effectiveness
Friendliness works with equal effectiveness for customer service and crime prevention. These techniques reduce liability along with potential violence.
Choose friendly outgoing security officers with good listening skills
Have officers use the 10-5 rule. At 10 feet, officers make eye contact and give a smile and nod of recognition to all persons they encounter. At 5 feet, they offer a short greeting.
Officers should be friendly and offer assistance when encountering suspicious persons.
Officer training should be ongoing and interactive. Role playing and supervisory assistance will help officers achieve a comfort level with these techniques.
Patrol patterns in parking structures should be difficult to predict. Varying patrol times and routes, and using friendly interaction can make officers appear omnipresent.
Elevators can be helpful in randomizing patrol. Officers can appear on any floor with the option of going up or down.
Patrol routes should be made in areas where officers can see and be seen
Patrol vehicles should favor those with a vertical riding position. Vehicles like the Segway require the rider to assume a standing position. These vehicles draw attention to the officer while maximizing the officer's ability to survey his or her patrol area. Most will adapt well to pedestrian environments including elevators.
Use of electrical vehicles will require a substantial training program to cover vehicle operation, policy, procedure and safety considerations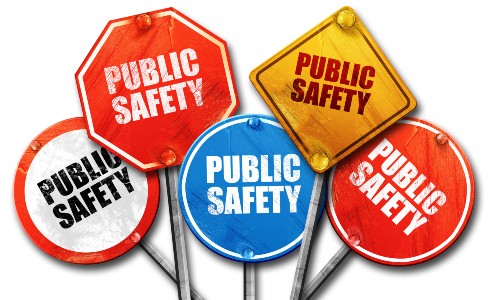 Leading in Turbulent Times: Effective Campus Public Safety Leadership for the 21st Century
This new webcast will discuss how campus public safety leaders can effectively incorporate Clery Act, Title IX, customer service, "helicopter" parents, emergency notification, town-gown relationships, brand management, Greek Life, student recruitment, faculty, and more into their roles and develop the necessary skills to successfully lead their departments. Register today to attend this free webcast!