Colleges Slammed with Student Lawsuits Seeking Tuition Refunds
Law experts debate the validity of the lawsuits and whether distance learning offers the same educational value as in-person classes.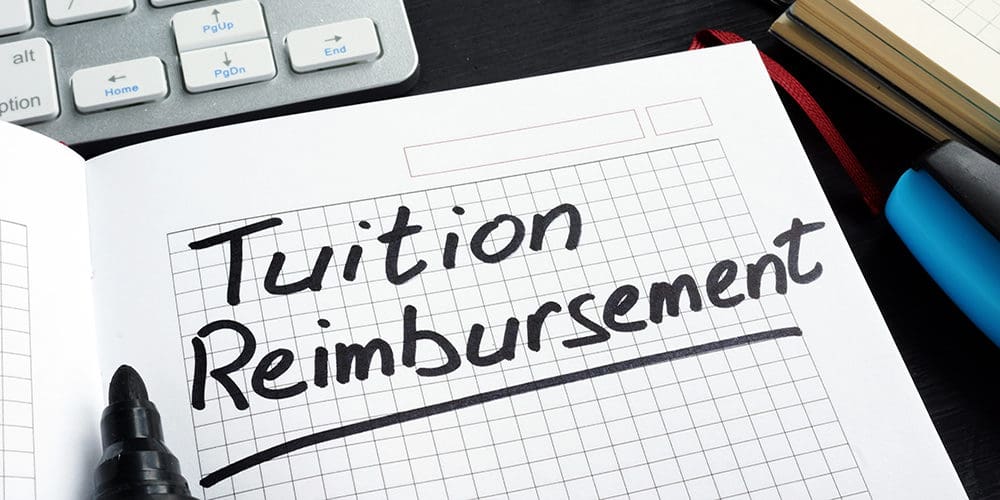 Nearly three months ago, U.S. colleges and universities began making the transition from in-person classes to online learning as the coronavirus spread throughout the country and government orders were put in place. Now, as officials work to determine the best course of action for reopening in the fall, many are also dealing with lawsuits from students demanding tuition refunds.
While many schools have offered pro-rated refunds on room and board, tuition discounts remain a point of contention, reports Market Watch. At least 100 lawsuits have been filed against colleges for fee reimbursements, including prestigious private universities Duke, Brown, Columbia and Cornell, along with large public schools such as Michigan State, Penn State, and the 23-school California State University system.
MarketWatch spoke with several law experts about "big picture" considerations surrounding the validity of these lawsuits. First, are the documents and paperwork students sign considered legal contracts and what does the fine print say?
Christopher Schmidt, a law firm partner who advises colleges and universities, said he is not aware of agreements that guarantee in-person classes. It is also hard to make a general statement that the student is the "buyer" in the agreements since some parents foot the bill and other students receive scholarships, he added.
No matter who pays the bill, Atlanta attorney Derin Dickerson told Stateline that plaintiffs are going to have a difficult time showing that paying tuition constitutes an actual contract.
"You have to show there's a contract, that it was breached, and you suffered damages," he said.
Sam Hodge Jr., a legal studies professor at Temple University, said that contracts can be superseded by an unforeseen occurrence of nature; many have a "force majeure" or "act of God" clause — which COVID-19 seems to fall under. He also said schools have three defenses against these lawsuits:
The pandemic made it impossible to fulfill the contract
They mitigated the damage by providing online instruction
They have had to continue to pay salaries and other expenses
Another consideration is that schools publicly play up the appeal of on-campus life, said Hassan Zavareei, who is representing students from St. John's University in New York and the University of California school system. The lawsuit for the latter cites how the university system's marketing materials emphasize the value of campus life.
"All you need in a contractual relationship is promises and consideration," Zavareei said. "The school provides education and it provides room and board and provides services. In exchange for that, you give them the consideration of money. What we are trying to do is to enforce that contract."
A third important consideration is whether online classes provide the same educational value or experience as in-person classes — and expert opinions vary. Zavareei said it is a "pale substitute for the original" and that fact and expert testimony can prove the quality of education provided before and after the pandemic vary.
Schmidt argued that education is still being provided and credits are still being earned toward degrees. Nashville attorney Audrey Anderson, a former in-house counsel for Vanderbilt University, agrees with Schmidt.
"Most students got most of the semester in the same way they got the rest of their education; now they are all getting the credits they were promised toward their degree," she said. "Think of it like going to a restaurant and you are used to the ambiance being a certain way. And there's a fire next door that interrupts your meal before dessert. Are you going to ask for your money back? They would say, 'We've got to close the restaurant now, but here's your dessert to go.'"
Other attorneys representing students argue there is more to on-campus learning than what can be done through video, like on-stage performances for theater and dance majors and lab experiments for science majors.
Christina Rynasko, whose daughter is studying musical theater at New York University, sued the school for a partial refund of tuition, fees and room and board.
"[O]nline classes are particularly ineffective and inadequate for musical theater majors, who cannot participate in required performances, receive in-person feedback/critique, or partake in the facilities necessary to perform," reads the lawsuit.
In an email to Stateline, NYU spokesman John Beckman called the suit "unwarranted and ill-advised. The reality is that in the face of an unprecedented, world-altering pandemic, faculty continue to teach, and continue to be fully paid; students continue to have class with their faculty; student work is evaluated; academic credit is appropriately awarded; and students will graduate."
Class-action expert attorney Brian Mahaney believes there are grounds for lawsuits surrounding programs that require hands-on learning like physical therapy or music classes.
"You can't say you are going to learn to play the piano by watching a video," he said. "It's not the same quality of education."
Mahaney said that his firm has not filed any lawsuits but that he has been in contact with angry parents and students who want to take action.
"They say, 'I paid for my son to get the same education I got, and now we are paying and he's sleeping till four in the afternoon and taking a couple of classes [online] and that's not the same.' The quality of the education is not the same," Mahaney echoed. "I feel badly for the kids who are taking on debt to finance this."
Another significant concern voiced by many is whether schools can afford to pay back tuition if students win these lawsuits and still provide quality education — or even remain in business.
In past recessions, many state schools received less taxpayer money from state governments because less money had been set aside for higher education, according to MarketWatch. Some are concerned this will lead to tighter school budgets which will ultimately increase students' debt load.
Lynn Pasquerella, president of the Association of American Colleges and Universities, has urged Congress to protect higher education institutions "against the economic threat of lawsuits at this moment of maximum economic vulnerability."
In a letter to Congress Thursday, the American Council on Education, a policy group for universities and colleges, pleaded for legal liability protections against these lawsuits. The letter was co-signed by 70 other higher education associations.
Here are some additional colleges that have been hit with similar lawsuits:
Read More Articles Like This… With A FREE Subscription
Campus Safety magazine is another great resource for public safety, security and emergency management professionals. It covers all aspects of campus safety, including access control, video surveillance, mass notification and security staff practices. Whether you work in K-12, higher ed, a hospital or corporation, Campus Safety magazine is here to help you do your job better!
Get your free subscription today!