Video Analytics: The Benefits of Computer Algorithms
Take a look at this assessment of video analytics, which is quickly becoming the standard for surveillance devices and solutions.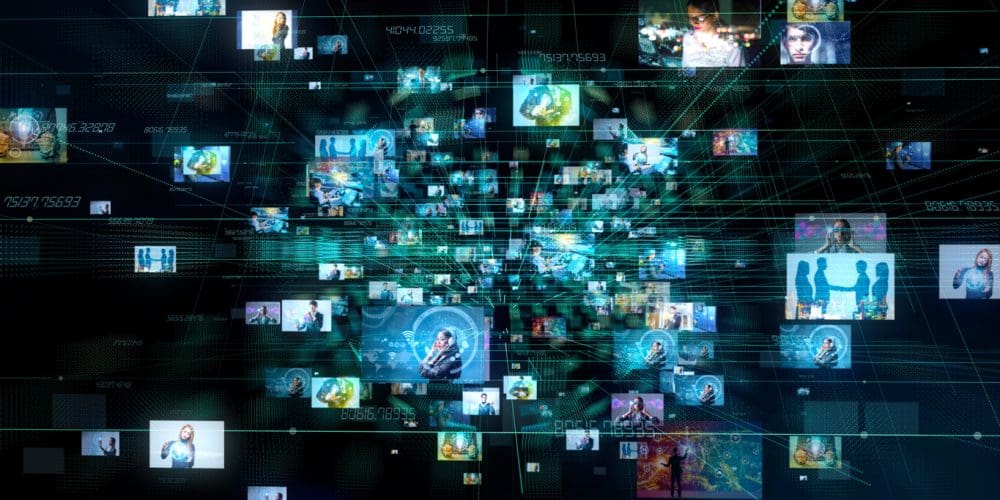 Another example Ashani points to would be leveraging video analytics for software as a service (SaaS), which enables campuses that use companies providing remote guarding services to receive accurate, automatic, real-time detections of intrusions at remote sites with immediate video verification.
Additionally, Chris Johnson, regional marketing manager for Bosch Security and Safety Systems, notes that video analytics can be used for things like creating custom dashboards to address a campus' specific needs and purposes.
Viable Business Intelligence Tool
Johnson suggests that for most end users, about 90 percent of all the video is never utilized or reviewed.
"They record it on the off chance that, if something happens, they can go back to the video and find it," he says. "They're spending a lot of money to only use video say 10 percent of the time."
So then the question becomes, "What else can the video be used for?" says Johnson. "If I'm going to capture it anyway and can turn it into actionable information, then I didn't waste that investment."
In a retail environment, for example, a video surveillance system that's initially installed to prevent theft or liability can now also be used to determine more accurately when the store is the busiest and in which departments.
"If the store manager notices that customers typically cut down aisle three, that's where they'll put their big promotional displays," Johnson explains. "Now captured video can be used as a business intelligence tool."
Hackenburg concurs. "In addition to security monitoring, analytics can capture relevant business data. Infrared cameras can track customer hotspots, surveillance data can be integrated with point-of-sale [POS] systems to observe sales trends, and data collection allows for a predictive analysis that can prevent threats and alert personnel to developing risks before they even occur. Business analytics built into security technology offer incredible growth opportunities for the future of any organization."
Embrace the Change
So how can school, university and hospital campus protection professionals new to video analytics scale the learning curve?
Kim notes that "With video analytics, there really isn't a learning curve. The technology is designed to be ready out of the box," he says. "It has been simplified to a point where you just check boxes of what you want the algorithm to detect, and draw the area for detection."
Campus security directors, police chiefs and others responsible for overseeing video surveillance system installations can turn to their trusted integrators or even the equipment manufacturers for help if they need it.
However, their expectations of what the technology can and can't do must be reasonable. Wegner reassures that as long as campuses hire integrators that understand the limitations of analytics and the camera, and how to situate a camera to work as intended, they will be fine.
"Sometimes people have too many expectations," he warns. "They want to detect something that's so tiny you can hardly see it on the screen. Everyone has to be on the same page, i.e., know that it only works in these conditions, or in this lighting."
It's the same with video analytics, Wegner continues. The technology works well in good lighting conditions, and as long as the installer knows what they're doing, it is all good.
The Evolution Continues
Hackenburg raises a good point when she says that security management continues to be under intense pressure from campus executives and administrators to justify how their actions, activities and the money they spend on physical security systems add value. It has indeed been a longstanding challenge to calculate the benefits of physical security systems beyond being viewed as a means of providing safety and security and the intangibles of risk mitigation and crime prevention.
But things are changing, she believes, as video surveillance solutions continue to evolve at a rapid pace driven by new advancements in imaging technology and advanced analytics.
From stadiums, to retail, to large enterprises, to critical infrastructure and healthcare, using data generated from video surveillance systems is rapidly becoming a source of valuable business intelligence. As a result, video surveillance is being used in more strategic ways and providing evidence of its expanding role and value as a business tool on the enterprise level.
The primary goals of enterprise security are to mitigate threats, to minimize potential losses and liabilities, to maintain a strong brand image, and to keep employees, assets and property safe,  Hackenburg says.
"Video analytics continue to evolve as a powerful surveillance tool for enterprise security to detect and mitigate potential threats — often before events occur," she explains. "Overall, video analytics make it easier and more efficient for security professionals to detect impending and real-time incidents to better protect their facilities."
---
Erin Harrington has 20+ years of editorial, marketing and PR experience within the security industry. Contact her at erinharrington1115@gmail.com. This article originally ran in Campus Safety's sister publication, Security Sales & Integration. 
Read More Articles Like This… With A FREE Subscription
Campus Safety magazine is another great resource for public safety, security and emergency management professionals. It covers all aspects of campus safety, including access control, video surveillance, mass notification and security staff practices. Whether you work in K-12, higher ed, a hospital or corporation, Campus Safety magazine is here to help you do your job better!
Get your free subscription today!