Unification vs. Integration: Why a Unified Platform Will Better Protect Your Campus
By focusing on unification over integration, campuses can better protect their facilities, improve operations and unlock business intelligence.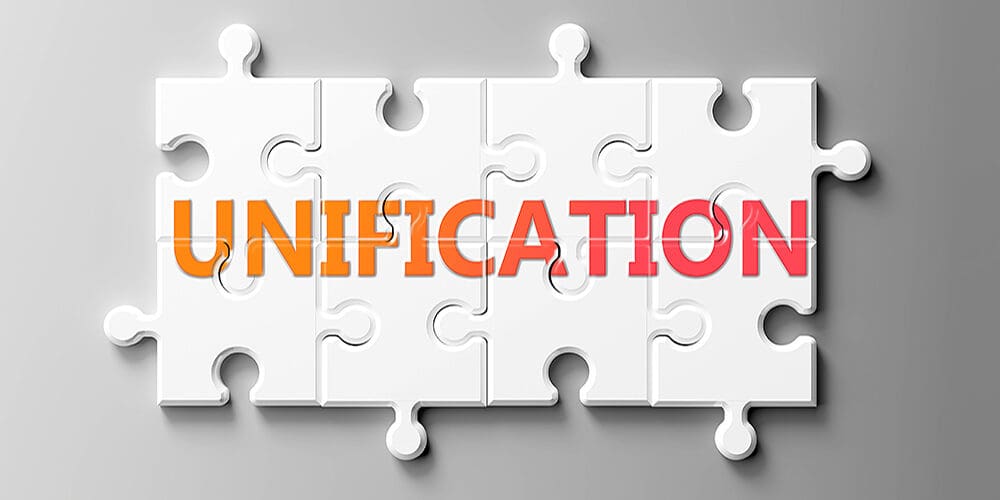 Advances in IP technology have greatly improved physical security solutions and allowed the industry to move toward getting systems to work together. To improve security and operational efficiency, many large corporate, health, and educational campuses have focused on systems integration. This process involves bringing different components together, including video management, access control, automatic license plate recognition, communications, and intrusion detection. Unfortunately, integrating multiple systems does not necessarily mean they will be able to operate together seamlessly.
A more effective strategy, called unification, removes this constraint. In a unified platform, all the components use shared core building blocks, such as maps, schedules, users, and privileges. Events and data from all connected systems (such as video surveillance, access control, intercoms, license plate recognition or other) are shared in a single user interface. The result is a security solution that not only looks like a single system but one that also preserves the ability to also bring applications and sensors from multiple solution providers on to the unified platform. Unification provides everything security personnel need within a single UI to help them effectively and efficiently protect people and assets.

The
Campus Safety Conference at EDspaces'
Day 2 keynote session, '
Turning Agony into Action - A Father's Journey to Make Schools Safer After the Parkland School Shooting,
' is sponsored by Genetec. CSC at EDspaces is happening Nov. 3-5 in Pittsburgh.
Register today!
In addition to improving security and operational efficiency, unification also allows campuses to gain control over all their systems from an intelligence and data perspective. By gathering together huge amounts of data into one single platform, unification makes it possible to transform raw information into invaluable business intelligence across a multitude of departments.
Unification Improves Efficiency
The standard setup for security departments using integrated systems, rather than a unified platform, usually involves assigning a single responsibility to each operator. While one operator is responsible for watching video, another oversees monitoring access control, and another looks after parking. Following this structure, each workstation has a central monitor that the operator uses to interface with their assigned system.
Integrated systems provide some ability to combine events from multiple systems in the same interface, but operators will often need to alternate between systems to complete common activities.
For example, when an organization integrates access control with video from two different systems, the command center presents its data on a split-screen or on two separate screens. So, an operator could use video to compare the identity of a cardholder with the person at a door but understanding why access was denied would force him to use both systems separately.
To move between systems, an operator must either use a toggle switch or actually get up and go to another workstation. One serious consequence of this setup is that operators can miss alarms or incidents in one system as they are completing tasks in another.
Unification eliminates these problems. With a unified platform, operators can troubleshoot access issues while they keep an eye on video cameras, all from the same UI. Operators can set things up to monitor all systems at once, or to focus on one system while still being able to move seamlessly into another by easily navigating with the same platform.
Reducing Data Noise
Working with a unified platform means that security personnel don't have to leave their workstation or the system they're monitoring to acknowledge incoming alarms. As an example, they can go straight into a mapping interface to acknowledge alarms or to more efficiently verify whether or not they are dealing with a false alarm as data from the entire security environment can be cross-referenced from the same monitoring interface. This means that an intrusion alarm can be validated through video surveillance, and an access control lockdown can be triggered, all in one location.
However, all the information coming into a workstation can be overwhelming for operators. When they have to acknowledge an ever-increasing number of unfiltered events, important information can get lost. For example, with all the video and access control data associated with daily access requests continually streaming into security workstations, it can be difficult for operators to see an alert for a forced door. When nothing is filtered, every piece of data appears equally urgent. With so much undifferentiated data coming in, how can security personnel possibly do their jobs effectively?
Unification can solve this problem because when all the data is coming into one location, the platform can be leveraged to help prioritize alarms and use events from more than one system to better understand the cause of an incident. In a unified platform, an organization can set a rule to bring up forced door alarms only when motion is detected on the video or intrusion system on the other side of the affected door.
A unified platform can control and mitigate nuisance alarms and requests by allowing organizations to establish their own rules that enable the system to determine which events require operator attention and which do not. In the case of a forced door, for example, an organization can set a rule to bring up forced door alarms only when motion is detected on the video or intrusion system on the other side of the affected door.
This is not possible with an integrated approach because the systems and their data remain separate. Taking a strategic approach with unification can increase operator efficiency as they only respond to alarms defined as priority within the organization.
Other Advantages of Unification
In addition to improving security, a unified platform also offers advantages in many other areas, including after-event investigation, training, and total cost of ownership (TCO).
When it comes to after-event investigations, an integrated system requires security personnel to go back and forth between two or more separate systems to find the incident. Then, they have to align the data in the systems by correlating time stamps. If the systems are out of sync, the task becomes that much more difficult.
But, with a unified platform, searching for an event or incident is done in one place across a single unified data stream. This greatly simplifies and speeds up the process because video, access control, communication, and other sensor data can all be found together. All the data in the platform is also bookmarked in real-time, which makes it easy for personnel to find and view the evidence relevant to the investigation.
A unified platform also dramatically reduces training time and ensures that all security personnel can work with every aspect of the solution. Since the interface was designed around core security activities, operators only have to learn one UI. This allows personnel to become more proficient and familiar with the solution as they become more experienced with how it works.
Finally, deploying a unified platform reduces TCO because organizations do not have to pay for multiple, disparate systems separately. And with a single point of contact for support, issues are resolved faster with no time spent trying to identify which vendor needs to act.
Unlocking Business Intelligence Through Unification
One of the least expected advantages of deploying a unified solution is that it helps organizations differentiate themselves by giving them the ability to unlock business intelligence and improve organizational efficiency.
Generating business intelligence from sensor and system data requires bringing it together in meaningful and actionable ways. To accomplish this, the data has to be managed as a single set, which is very difficult with integrated systems that don't consolidate all data sets.
Because unification means that all of the data is housed together, campuses can use their physical security systems to gain an entirely new level of business understanding. A unified platform makes it easy to compare trends and patterns across multiple systems, with common visualization tools that simplify exploration. By making connections and presenting the results in a readable format, analytics transforms the data into actionable intelligence that can be shared with stakeholders outside the security department and across an organization.
Bringing systems together is a smart move for corporate, health, and educational campuses. Unification makes the job of securing people, buildings, and assets easier and more efficient, improves and enables the flow of data across security activities, and enables a tie into business operations. By focusing on unification rather than integration, campuses can not only better protect their facilities but also improve their operations and unlock business intelligence.
---
Jason Friedberg is Commercial Lead for Genetec's Education Sector.