Ava Robotics Powers Johnson Controls' New Tyco Security Robot
The fully autonomous Tyco Security Robot made its debut at the Global Security Exchange (GSX) Conference in Orlando.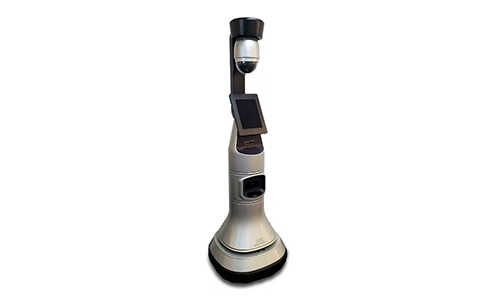 Johnson Controls, a technology company, has chosen Ava Robotics, a developer of intelligent robots for improved productivity and safety, to power its new Tyco Security Robot.
The fully autonomous robot, which made its debut at the Global Security Exchange (GSX) Conference in Orlando, includes sensors, touchscreens, and integrates two Tyco Illustra cameras to streamline security operations, maximize staffing, automate processes and increase operational efficiency, says the company.
"Ava's mobile, autonomous and innovative robotics technology helped close the loop of solutions we needed to increase and streamline security operations. The robots observe, monitor and notify staff so they can focus more on taking the right action in real-time," said Jason Ouellette, Johnson Control's director of technology and business innovation.
The security robot is said to deliver enhanced deterrence and high-quality evidence for investigations, managing repeatable security tasks and enabling security personnel to focus on other priorities.
The Security Robot further offers:
People detection to determine when people are present at unexpected times or locations
Incident prevention to limit potentially harmful incidents and minimize negative or dangerous interactions
Monitoring and management for quicker reaction to incidents, reviewing incidents remotely, monitoring critical equipment and ensuring safety across all operations
Ability to run routine safety inspections on equipment and critical infrastructure across operations and receive sensor data
"With the current growth and expansion of robots in the workplace, Ava's work with Johnson Controls serves as another example of applying intelligent, mobile technology to drive better business outcomes and satisfaction. There is growing need for facility-focused robots outside of warehouse robots, and building and operational security is a smart place to focus on," said Marcio Macedo, cofounder and VP, products at Ava Robotics. "This maps to our strategy to uncover unmet needs in the workplace, especially those that can be solved through robotics and automation."
To learn more, visit www.avarobotics.com/security-robots.