Scheduling Campus Safety Officers: 4 Common Mistakes & How to Fix Them
Creating effective officer schedules can be complicated and time-consuming.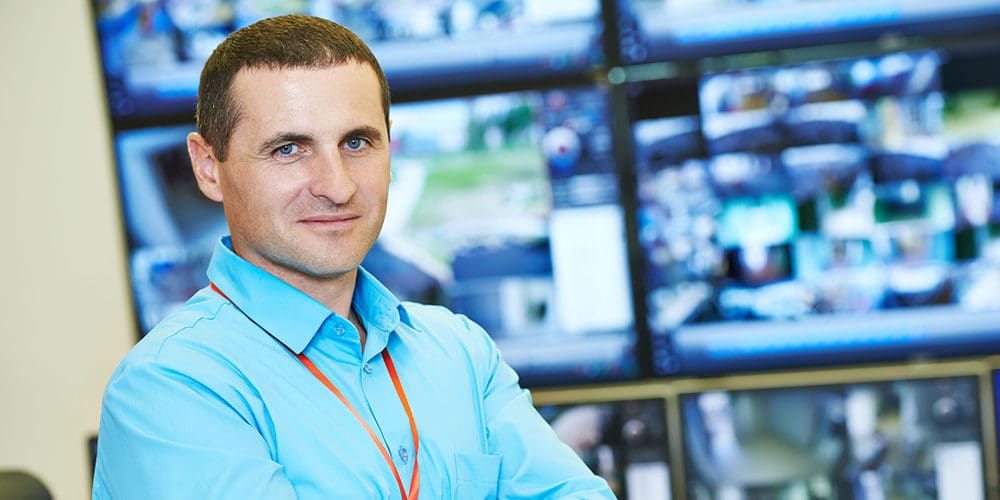 Every campus safety department must ensure the proper number of officers are in the right place at all times; it is essential to maintaining a safe campus environment. However, creating effective officer schedules can be complicated and time-consuming. Common staff scheduling mistakes make the process even more inefficient. Many departments are streamlining officer scheduling — and reducing errors — by investing in staff scheduling software designed to meet the unique requirements of public safety organizations.
Here are the four most common officer scheduling mistakes, along with tips to avoid them with the right staff scheduling software.
1: Using Paper Schedules
Paper schedules contribute to more errors than any other factor. They take time to create and even more time to manage. Besides presenting a hassle for managers, paper schedules are inconvenient for employees. Officers may not know when a new schedule is posted, and may only be able to view the latest version while at work. Making multiple manual changes to paper schedules can render them indecipherable, leaving officers to wonder which information is old and which is current. Informing employees of changes and ensuring everyone has the latest schedule can be a cumbersome process for managers.
Employee scheduling software such as ScheduleAnywhere provides officers 24/7 access to up-to-the-minute schedule information. Officers receive alerts when new schedules are posted, and if changes are made, schedules update automatically. When the manager re-posts the schedule, all affected employee are notified. Managers gain peace of mind knowing everyone has the current schedule information, and officers enjoy the convenience of anytime, anywhere access to schedules.
2: Not Putting the Right People in the Right Place
Many campuses have locations or posts that require safety personnel to have specific training or skills. For example, a state might require at least one certified crowd manager for gatherings of over 250 college students, or one armed security officer working every shift at a campus hospital. To ensure compliance, campus safety managers must maintain records of each officer's skills, certifications, and training. Doing this manually can be resource-intensive and leave colleges vulnerable to human error, potentially leading to violations.
ScheduleAnywhere tracks skills, licenses, and training for all employees. Managers can create an unlimited number of custom attributes such as firearms licensure, CPR certification, investigative training, and criminal justice degrees. The system even tracks expiration dates, so managers never miss a license or certification renewal. Additionally, they can instantly see the number of officers or hours scheduled by shift, skill, position, or job; and enter staffing requirements to ensure the correct headcount for each shift.
3: Spending Too Much Time Filling Open Shifts
Ensuring adequate shift coverage can rank among the most time-consuming tasks for a campus public safety manager. If someone calls in sick, or an emergency arises that calls for extra manpower, managers must fill open shifts quickly. First, however, they must identify the officers who are not only available to work but also have the necessary qualifications. Then they often spend hours making phone calls to notify officers of the need for additional resources.
In these cases, many campus safety departments have discovered that online scheduling software can serve as an extremely effective communication tool. Managers can fill open shifts faster with software like ScheduleAnywhere, which includes an integrated messaging system for texting or emailing available — and properly qualified — individuals or groups of employees.
Sometimes, the most efficient way to ensure shifts are covered is to give officers the tools to handle it themselves. Scheduling software that allows employees to submit swap and cover requests makes it easier for them to find coworkers to trade or pick up shifts.
4: Creating Frustration for Officers
Work schedules directly impact the personal lives of public safety officers, often forcing them to miss birthdays, school activities and other important events. Some managers create schedules only days or weeks ahead of time. Officers then find it nearly impossible to make plans in advance, leaving them feeling like they have little control over their personal schedules. Additionally, if something unexpected arises, the process of finding someone to cover a shift and securing manager approval can be lengthy and frustrating.
Building out schedules well in advance can help officers and their families plan future events such as vacations. Some employee scheduling software makes this easy by allowing managers to create schedules for any timeframe and copy patterns and rotations. Software such as ScheduleAnywhere also enables officers to submit cover, swap, time-off and other requests online. Managers can quickly accept or deny requests using the mobile app, and schedules are instantly updated. Many campus safety departments empower officers by allowing them to self-schedule. Instead of assigning shifts, managers can simply create an open shift for a position and specify the number of employees needed and required skills.
Eliminating these four common mistakes with the right employee scheduling software will help your campus safety department improve efficiency and reduce frustration for both managers and employees. Discover why ScheduleAnywhere is the ideal staff scheduling solution for campus safety departments — request your 30-day FREE trial today.

Read More Articles Like This… With A FREE Subscription
Campus Safety magazine is another great resource for public safety, security and emergency management professionals. It covers all aspects of campus safety, including access control, video surveillance, mass notification and security staff practices. Whether you work in K-12, higher ed, a hospital or corporation, Campus Safety magazine is here to help you do your job better!
Get your free subscription today!