How to Choose the Right Public Safety and Security Technology
A systematic approach will help to ensure your organization makes the right public safety and security technology purchasing decisions.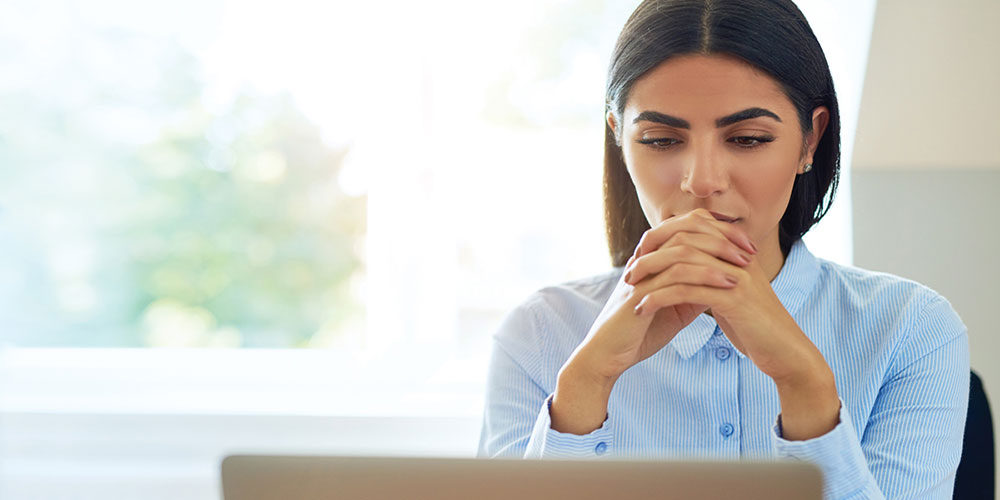 Photos and Videos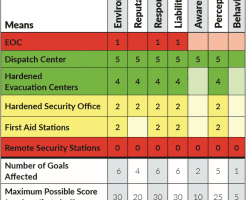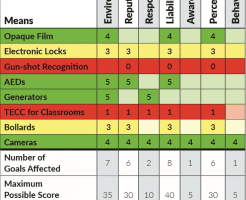 View Slideshow
Using the first goal, "Creating a safer environment," as an example, 21 inputs affect that goal, so a maximum score would be 105 points. If you add the actual input scores in that column, the sum, 66 equals a proportion of .63 of the maximum total score.
The number of inputs affecting each goal, that goal's maximum score, its actual score and the proportion of the sum of the inputs divided by the maximum total appears in Table 4.
According to this analysis, the goals of enhancing situational awareness and creating a safer environment (.64 and .63 respectively), are in relatively good shape. The school's ability to avoid liability, enhance its reputation and improve the perception of safety trail slightly behind at .60, .60 and .58 respectively. The ability to respond (.56) and deter concerning behavior (.45) are less strong.
Now, What?
Let's assume a leader decides to strengthen protections against liability and improve the campus' ability to deter concerning behaviors. Since the agency scores well on many response items, it would make sense for the leader to pursue improvements in inputs that affect these two goals but are not mission capable; namely the establishment of an EOC, establishing remote security stations, gun-shot detectors, locating TECC kits in classrooms, and providing a mobile safety app to college community members.
Similarly, any effort to improve the ability to deter or respond to concerning behaviors would be best focused on areas where mission capability is low: remote security stations and a mobile safety app.
Since remote security stations and a mobile safety app are non-mission capable inputs affecting two lower achievement goals, they deserve priority consideration as initiatives to improve agency goal achievement.
Of course, the leader is still likely to be constrained by finances, so a set of criteria is needed to identify ways to "rack and stack" desirable initiatives.
In addition to identifying how many goals are affected by non-mission capable inputs, a leader will consider the following discriminators:
Cost: What improvements can be made at no or low cost? Providing a mobile safety app is likely to be less expensive than building a new camera surveillance system or remote security stations.
Implementation times: How long will it take to acquire, implement and train staff members on new initiatives? Installing bollards, getting people to sign up for the school's alerting system and installing opaque film can be done more quickly than upgrading a dispatch center.
Lifecycle: How long will the initiative last, and what are its mean times between failure? Bollards and opaque film, for instance, are durable and not prone to failure. On the other hand, cameras must be replaced and software upgrades are required periodically.
Maintenance costs: Bollards and film require less maintenance than more technically sophisticated systems.
Predicates: Some initiatives logically precede others, so it would be unwise to commit resources to an initiative that depends on another. For instance, when one considers the four phases of any emergency (i.e., deterrence/prevention, response, mitigation and recovery), it would behoove a leader to invest first in inputs that enhance situational awareness in an effort to prevent disasters. Similarly, liability will be reduced after other initiatives are accomplished.
Shared costs: One strategy to improve safety and security on campus is to adopt a community approach to security that recognizes that many actors beyond campus police and security (such as IT, facilities, parking, mental health, registrar, emergency management and others) have critical roles to play in all four phases of an emergency.
Don't Forget About Policies and Training
This brief overview has identified a systematic approach for evaluating technology. What it has not addressed is the non-technical, but equally important factors of practicing with equipment, writing policies to govern its use and maintenance, instituting processes to identify best practices and lessons learned, and socializing department members and school decision-makers on the new technology to encourage their support.
In some ways, these non-technical considerations can be the most vexing and elusive. Building support to incorporate new technology and picking the right technologies that upgrade performance are simultaneously the toughest and most rewarding aspects of leadership.
---
Lt. John M. Weinstein is the commander of strategic planning and outreach for the Northern Virginia Community College Police Department.

Read More Articles Like This… With A FREE Subscription
Campus Safety magazine is another great resource for public safety, security and emergency management professionals. It covers all aspects of campus safety, including access control, video surveillance, mass notification and security staff practices. Whether you work in K-12, higher ed, a hospital or corporation, Campus Safety magazine is here to help you do your job better!
Get your free subscription today!