How a N.J. University Reduced Nuisance Fire Alarms By 100%
One student housing complex had over 60 nuisance fire alarms in seven months, forcing whole-building evacuations and fire department responses.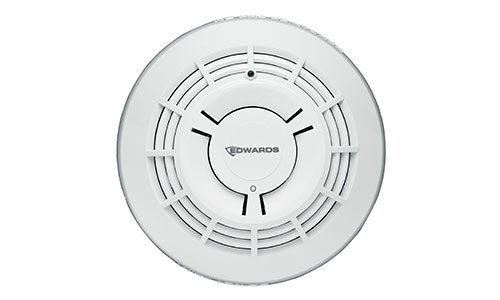 UPDATE: After this article was posted, the deadline for all UL-certified smoke detectors to meet enhanced Fire Alarm Systems UL 268 and UL 217 requirements was extended to June 30, 2021.
As the May 2020 deadline approaches for all UL-certified smoke detectors to meet enhanced Fire Alarm Systems UL 268 and UL 217 requirements, campuses across the country are working to replace soon-to-be out of code alarms.
For one large public research university in New Jersey, frequent nuisance fire alarms in a multi-student housing complex were regularly causing disruptions, forcing evacuations and unnecessary responses from local fire departments.
From Sep. 2018 through April 2019, the three-story, 100+ unit housing complex constructed in 2004 experienced more than 60 nuisance fire alarms, largely due to cooking.
When each of these nuisance alarms sounded, the entire student housing unit had to evacuate and remain displaced until the fire department arrived, presenting liability issues in the incident of an accident or injury during evacuation.
The university turned to its 27-year install partner, Franklin Alarm Company Inc., to help find a potential solution for their frequent nuisance alarms. Franklin recommended Edwards, the first multi-criteria smoke detector manufacturer to receive certification for UL 268, 7th edition.
The university contracted with Franklin to install more than 100 Edwards Signature SIGA-OSD Optica smoke detectors in the building's first-floor units in just two days. According to the company, these new detectors are able to:
Distinguish between different types of fire signatures
Enhance the protection of people and property
Reduce the number of false alarms that cause disruptions
The latter proved to be true for the New Jersey school when zero nuisance alarms were reported from April 10, 2019 (the first day of the install) through Nov. 1, 2019.
In that timeframe, only one nuisance cooking alarm was reported post-installation by an older detector on the second floor that had not been replaced. However, the newly installed Optica detector was able to differentiate that specific smoke signature and did not sound.
To confirm proper functioning, Edwards analyzed stored data from five Optica units installed in the building. The analysis showed frequent nuisance events in which the old detectors would have sounded alarms, whereas the new detectors responded accordingly by not going off.
The five Optica detectors were then re-installed and subjected to a UL-listed aerosol smoke test in which a non-nuisance smoke event was detected and all of the Optica detectors went into alarm.
For more information on Optica detectors, visit edwardsfiresafety.com/optica.