How to Report Child Sexual Abuse and Provide Victim Support
If a student came to you and said they were being sexually abused, would you know what to do? Here's how to file a report and support student victims.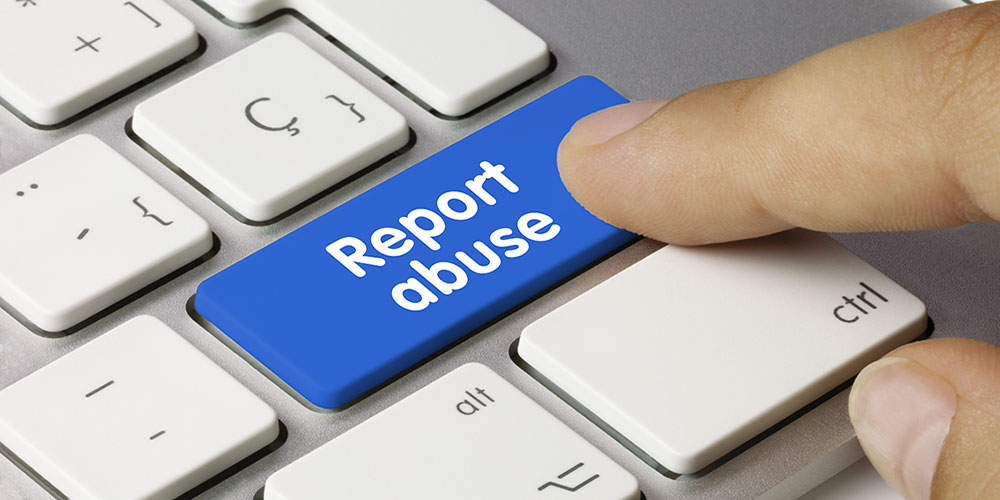 While disclosure of sexual abuse is heartbreaking and disturbing, it is important to remain calm and not overreact. Children could interpret anger as being directed at them.
Be sure to affirm the child that they did the right thing by telling you and that the abuse is not their fault.
According to childhelp.org, questions to avoid include:
Are you telling the truth?
Why didn't you tell me before?
What were you doing there?
Why didn't you stop it?
It is also important to:
Let the child use his or her own words to tell you what happened — allow them to lead the discussion
Avoid interviewing the child or asking for detailed information about the abuse — professionals who are trained to investigate allegations will handle this
Avoid criticizing the child or the abuser — it is likely that someone they know well or love is the one abusing them
Avoid making promises you can't keep; i.e. don't promise that you won't tell anyone about their abuse as it is your responsibility and duty to report their allegations
Avoid telling the child's parents when making a report to authorities
Helping Students Who Are Victims of Child Sexual Abuse
Schools have the unique ability to provide a constant, stable environment, which is something all children thrive on. Providing this to all students, particularly those who have been abused, can help immensely in a multitude of ways.
First, maintaining consistency and predictability in classroom routine, teaching style and expectations for behavior and performance is essential, according to The Association for Supervision and Curriculum Development (ASCD). Abused students benefit from structure since other parts of their lives are often unpredictable.
Allowing expression of feelings through art, music, drama or creative writing can be effective as abused children often have severely pent-up emotions that they are unable or unsure how to express.
According to the U.S. Department of Health and Human Services Office on Child Abuse and Neglect, a popular tool many teachers use to help students express and recognize their feelings is a "feelings barometer." It encourages children to move an indicator to different facial expressions to show how they are feeling and to discuss why.
Next, the feeling of isolation abused children often experience can be counteracted by creating a sense of belonging within a school and among classmates. To do this, ASCD recommends creating a designated place for possessions, displaying work in the classroom and making a conscious effort to include the child in all classroom activities. At the same time, it is important to not treat the student differently from the rest of the class or do things that will set them apart from their peers as they likely already feel different than their classmates.
Another effective way to make the student feel a sense of belonging is to seat them with especially caring and supportive students who will help foster their development of peer relationships and social skills.
Personal identity is also something abused children often struggle with because they are forced to meet their abuser's needs while neglecting their own. Giving the child information or feedback about themselves can help them develop a positive self-concept. ASCD recommends doing this by pointing out the child's strengths. Statements such as, 'You are a hard worker,' 'You are always on time' and 'You are good at drawing' can go a long way with an abused child.
It also recommends asking the child questions that help them formulate opinions and teaching decision-making and problem-solving skills to assist in self-understanding. Additional statements such as, 'You are a good friend when you help a classmate with a problem' or 'People in the classroom like you because you are fun to be with' can help children better understand interpersonal relationships.
Child sexual abuse can be confusing to navigate not only for the victim but for adults trying to guide them through the trauma. Teachers, school resource officers and administrators can benefit from consulting with a school psychologist, social worker, counselor or nurse to help better understand unexplainable behaviors and emotions that sexually abused children often exhibit.
The top priority of campus security and education professionals is the safety and well-being of all students. Being educated on the topic of child sexual abuse can equip SROs, administrators, teachers and other campus staff with the tools they need to help affected students.
If you know a child who has been sexually abused, suspect a child is being sexually abused, or are a victim of child sexual abuse, please call the National Child Abuse Hotline at (1-800) 422-4453 or the National Center for Missing and Exploited Children at (1-800) 843-5678.
In case you missed it, check out Part 1 and Part 2 of this four-part series, which discuss the signs exhibited by victims and perpetrators of child sexual abuse.
Continue on to Part 4 to learn what educators can do to prevent child sexual abuse within their institutions. 
Read More Articles Like This… With A FREE Subscription
Campus Safety magazine is another great resource for public safety, security and emergency management professionals. It covers all aspects of campus safety, including access control, video surveillance, mass notification and security staff practices. Whether you work in K-12, higher ed, a hospital or corporation, Campus Safety magazine is here to help you do your job better!
Get your free subscription today!
One response to "How to Report Child Sexual Abuse and Provide Victim Support"