How to Help Homeless Students
Identifying the children and youth who are homeless on campus, providing them with the services they need and developing good community relations will ensure school administrators and protection professionals are doing everything possible to keep at-risk kids from falling through the cracks.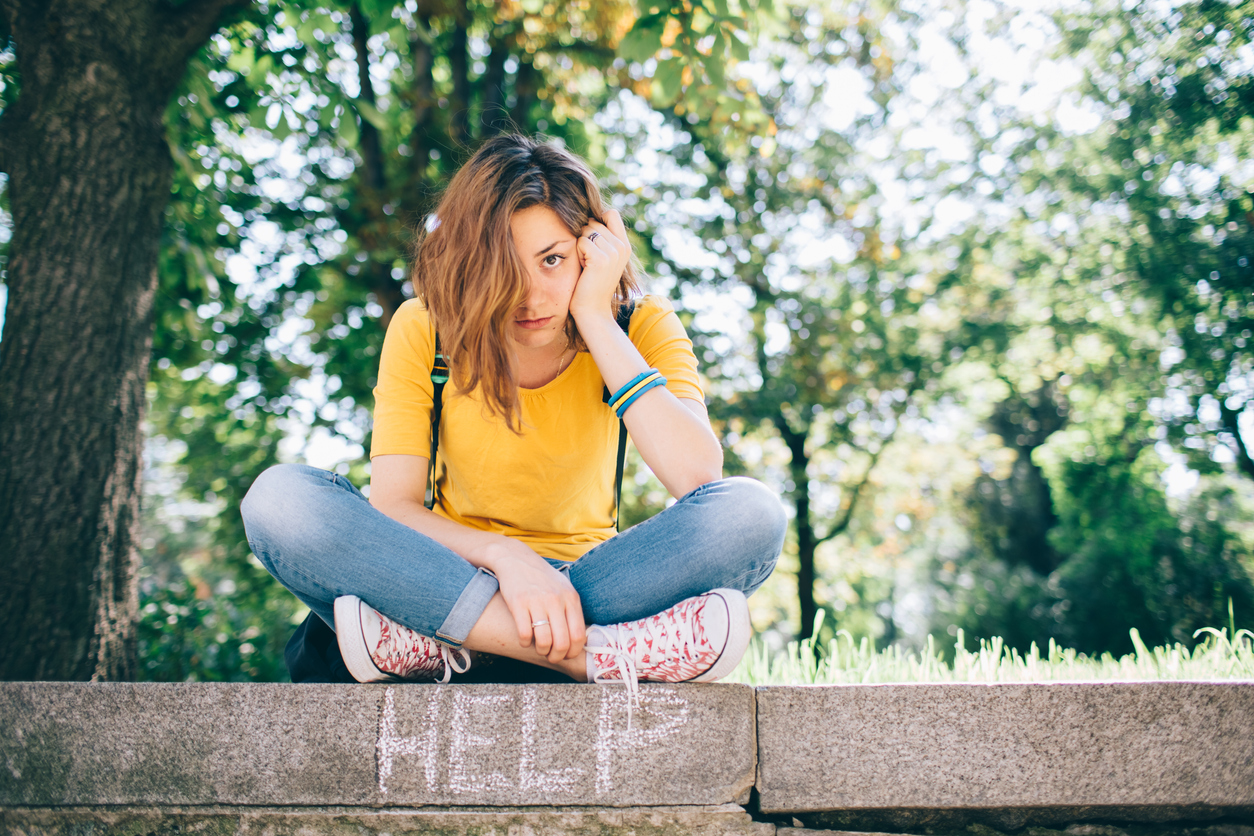 Unaccompanied Minors Are Even More Vulnerable
A certain portion of students experiencing homelessness have been abandoned by their parents or left their homes because they were being physically or sexually abused or because their parents or loved ones were engaging in substance or alcohol abuse.
"Youth who are homeless on their own are not just kids who don't want to live by the rules or turn down their stereos," claims Duffield. "There's a common misperception about adolescents that they're acting out. They typically have good reasons why they leave home."
The challenges experienced by these students — who are often called "throw-away kids," "youth in transition" or "unaccompanied youth" — are huge and heartbreaking.
"These are kids who have to do some pretty scary things to have a place to stay, such as 'survival sex,' which is sometimes prostitution or just exchanging sex for a meal or a place to stay," says Duffield. "We're very concerned with human trafficking. Shelters are where human traffickers focus on because they think no one is going to miss [the youth they target]."
Under federal law, schools are required to enroll these students even if they don't have records or guardianship papers. Because they don't have guidance at home, youth in transition usually require extra help from school personnel, including counseling and having the homeless liaison or the student sign in place of a parent for extracurricular activities. The school may be the only place where the child feels they belong. That being said, keeping these students on a healthy path is extremely challenging.
"Even if you are pulling good grades, if you are 16 years old and bouncing from place to place unsupervised, are you going to keep going to bed at 10 p.m. every night and wake up at 6 a.m. and not have unprotected sex and not do drugs or drink… and stay in school?" Webster asks.
Programs Work Best When Supported by the Community
If campus officials identify a student experiencing homelessness, there are steps mandated by the McKinney-Vento Act that schools must follow.
"Contact the [district's homeless] liaison and let them know there is a student you are concerned about," says Duffield. "Schools are required to identify the students and make sure they can enroll immediately, even if th
ey don't have paperwork. Since they're moving around so much, make sure they can stay in the same school if that's in their best interest, and provide transportation to that school. Unfortunately, we have students who may switch schools or drop out because not only do they not know they have the right to stay in the same school, they also have the right to get transportation. Those are some important things to know if you overhear a student saying they are about to move."
Both Duffield and Webster stress the importance of engaging communities in addressing this issue.
"You can't have the lone ranger liaison," claims Duffield. "They really need support from the school board, superintendent and the whole school system."
Building relationships with the community surrounding campus — such as social workers, homeless shelters and counseling services — is another key component of a good program and is a sign that the district's homeless liaison is being effective. Community relations is also important for campus public safety officers.
"Obviously, if you are a cop and [a student] breaks the law, you are going to have to write them a ticket," Webster says. "But also let them know you are there for them. People are intimidated by cops, but if you show that you care on a personal level, people are going to start liking you a lot. I know some cops who work really well, and I know others who don't because they want to be the guy with a badge and a stick rather than a human being.
"What's important is building relationships with people. It's a long, long process of being there for them; being sensitive to their culture and needs. If [police and security officers] understand that, build those relationships and embed themselves in the community, they are going to get much further than writing them tickets and cracking down."
Stop Defining Homeless Students as Problems
More than anything, however, Webster believes schools, campus law enforcement and the community as a whole need to shift their perceptions about homeless students. Children and youth experiencing homelessness aren't statistics. They are human beings with value.
"Look at the assets they bring," says Webster. "Don't look at them as a deficit."
This article was originally published in 2013.