Finding Funds for Your Equipment, Programs and People (Part 1 of 2)
Although budgets for campus safety and security can be tight, school districts, universities and hospitals that do their homework, are creative and are diligent can find a wide variety of grants, funding and other resources. Here's Part I of Campus Safety magazine's investigation on how these institutions can pay for their projects.
When most campus police chiefs and directors of public safety were children, it's safe to assume they didn't say, "When I grow up, I want to deal with lots of paperwork and complex budgets!" Instead, they may have had loftier visions of serving their communities and country.
Likewise, campus IT directors responsible for security procurement probably dreamed of working with an ever-expanding array of technology. Others involved in the campus safety and security equation, such as school or university administrators, may have been passionate about expanding the minds of America's youth. Stakeholders at hospitals most likely entered the healthcare field to save lives.
It probably didn't occur to most of these individuals back then that in order to achieve their goals, they would also need to be skilled in acquiring funding for their personnel, projects and equipment. Because of this, police chiefs, IT directors, facilities managers, directors of public safety and administrators can sometimes struggle with their budgets. Fortunately, there are a number of ways colleges, school districts and hospitals can support their safety and security programs.
Public grants, private funding, partnerships with campus administrators and the community, as well as the creative repurposing of budgets and resources are just some of the options available.
Campuses Must Have a Common Vision
Before any hospital, school or university begins the process of obtaining funding for improved safety and security, everyone involved in the decision making process must have a common vision of what they want to accomplish, both in the short and long term. Some campuses plan five or more years in advance, especially if major construction and expansion are expected in the near future.
During the planning phase, outside consultants or vendors can assist campus officials in making the best choices for their facilities. Patrick Fiel, ADT's public safety advisor for education and the former chief of security for the Washington D.C. public schools, used this approach to develop a plan to protect his district's 163 schools while he was chief.
"One of the best ways to do this is to sit down with someone and have them do a full assessment to identify the campus' weaknesses, both internal and external," says Fiel. "There are a lot of schools doing good things, but by supplementing those things with technology, they can make their campuses safer."
Electronic security integrators and equipment manufacturers can assist with these types of technology assessments. Consultants are another excellent source of guidance. Although a campus shouldn't rely solely on these contractors and vendors, they provide a good working basis for a plan.
Obtain Internal, External Stakeholder Support First
Before any assessment is done, however, stakeholder buy-in is critical. With a college, the president should be involved as an advocate for the proposed program, personnel or equipment. To achieve this, campus police chiefs, security directors, facilities managers or IT directors usually must develop the relationship beforehand and convince the president, as well as the university's administration — or in the case of a district, its school board; in the case of a hospital, its board of directors — of the need for improved safety and security.
Unfortunately, conveying the message that improved security and safety will lead to improved recruitment and retention is probably one of the most significant hurdles of any campus security director, IT manager or police chief. (For tips on public speaking, see "Polishing Your Presentations" on page 42 of the September/October 2006 issue of Campus Safety.)
An effective way of conveying the importance of a proposal is, when possible, to quantify the cost of the problem. For example, it's not enough just to say a system had 3,000 false alarms. Campus personnel should calculate how many officer hours were spent responding to those alarms and the cost of that time, as well as any associated expenses.
Calculating the return on investment (ROI) of new equipment or technology is particularly convincing to private institutions. A video surveillance system may cost $18,000 to install, but if it helps to recover $23,000 worth of equipment in the first six months, it becomes clear the investment was worth it.
School Districts, Universities Often Prefer Grants
Once a plan is created and stakeholder buy-in is assured, campus personnel can then determine the source of funding that would be most appropriate. Usually, when campus officials consider funding options, the first source that comes to mind are grants.
At this time, the U.S. Department of Education's (DOE) Emergency Response and Crisis Management (ERCM) grants are some of the best sources for secondary schools, particularly if they require financial assistance with emergency preparedness, planning and training. The U.S. Department of Justice's (DOJ) COPS program is another good source.
Many colleges and universities can tap into the Department of Homeland Security's (DHS) Interoperable Communications Technical Assistance Program (ICTAP), State Homeland Security Program (SHSP) and Community Emergency Response Team (CERT) grants. The International Association of Campus Law Enforcement Administrators (IACLEA) was recently awarded a grant to train colleges and universities how to respond to incidents involving weapons of mass destruction.
West Virginia University also received a grant through the Competitive Training Grants Program (CTGP). It developed "Homeland Security Planning for Campus Executives," which, according to the DHS, is available as a direct delivery to a college campus or as a train the trainer version. It educates higher education executives with the issues related to homeland security and how to address them. Eastern Michigan University is developing a similar program for high schools and middle schools called Teen CERT.
Private foundations are other sources of funding, although they generally provide smaller sums to a large number of recipients.
But these are just a few of the total grants available. To determine what will soon be released, campus personnel must be persistent and vigilant. "I'm just an avid surfer in that area," says Russell Bentley, chief of police for the Bibb County (Ga.) public schools. He has obtained more than $30 million in grants for his and other school districts during the past 15 years. "I use the various Internet resources. I plug in key words for particular areas and surf the 'Net for what's available."
Sounds easy, right? Well, not exactly. When dealing with the DHS, another layer campuses often must deal with is the state's office of emergency management.
"I will tell you that in my own state [Illinois], the funding we're receiving goes right to the emergency management agency — the Illinois Emergency Management Agency [IEMA]," says Paul Timm, president of the Chicago-based consulting firm RETA Security. "If I'm with the DHS, I'm never going to fund something in your specific location without it going through a state agency that has accountability."
An Illinois campus applying for a grant may be required to contact the local IEMA office, and if the person reviewing the case believes it to be compelling, that person then becomes the advocate for the proposal.
Regardless of the type of grant being pursued, campuses that are prepared well in advance are more likely to create the kinds of applications that will win them funds. "Normally with grants, there is about a four-week time span, so we try to get the message out about a year prior," says Fiel. "We do these assessments so campuses have a solid d
ocument when the grant does come out. They have ammunition so they can go in there and give the grant people what they are looking for."
Grant Writers, Development Departments Can Help
Because grants can have so many nuances and details, a district, university or hospital might consider hiring a consultant or grant writer. Bentley, for example, has used his experience as a first-round DOE emergency response and planning grant recipient to help others obtain these funds in later rounds.
"We got in on the ground floor of the process," he says. "I've been able, along with some other individuals, to get an understanding of what the DOE wants in various grant applications. We've been able to steer some other districts around some of the pitfalls."
Other colleges and universities have development departments specifically tasked with finding money for their campuses. "I think it's important to just go to those folks and have an honest conversation with them about the things you are trying to accomplish, and how it will be beneficial to the university community," says Harold Burke-Sivers, director of public safety at the University of Portland (Ore.).
"Sometimes folks will try to write these grants on their own, but oftentimes there are a lot of intricate things that go on in there," he adds. "It's often beneficial to have your development folks do it because they know the ins and outs. They let us know some of the impacts to our budget or some of the future considerations that maybe we hadn't thought of that may impact us both positively and negatively."
Consider Tapping Into IT Department Funding
In addition to a campus' development department, it is important to work with IT and HR. The IT department, for example, may receive grants to improve its network infrastructure. Funding for IP video surveillance can often piggyback onto these funds.
"It's all about partnering," says Burke-Sivers. "For example, we're looking to develop an integrated card access system, which will integrate not only with physical security, but will also be able to monitor the fire and HVAC systems. Using a smart card, we will also be able to incorporate our food service, our pay-for-print and our library so everything will be from one card. In order to do that, there are a number of people on campus who have to partner and be willing to provide funding.
"Clearly, the computer tech folks are essential. In our case, before we can even start a project like this, we had to go throughout campus and upgrade the network — not just for us, but the campus in general. IT funded that entire project and an infrastructure was put in place that will allow us to be able to do this new system. We won't have to worry about how we're going to run fiber all over campus. That was already done for us."
With visitor management being such a significant issue, particularly on school campuses, HR departments may receive funding for related systems that could tie in nicely with a campus public safety department's proposed solutions.
With Competitive Grants, Pay Attention to Details
Assuming all of these challenges and opportunities have been addressed, a campus or district designee can begin completing the grant application.
Generally, a small panel of judges reviews each submission. With the DOE's ERCM grants, for example, three peer reviewers determine which applications should be accepted.
If the grant is competitive, the judges will most likely be sticklers on details. In these situations, it is important to send in a complete submission and follow the grantor's instructions to the letter. That means making sure your application meets the grant's requirements.
According to Deborah Price, assistant deputy secretary for the DOE's Office of Safe and Drug-Free Schools, many ERCM grant applicants rely too much on equipment and technology as solutions. "Some of the technology and equipment are important and they should have them in place, but they should also have in place things such as training, drills, developing plans and assessments of their vulnerabilities."
An evaluation component is also necessary. Grantors want to measure whether or not a campus' program was successful. And if it was, they might want to replicate the project. As a result, most grants now require pre- and post-audits to determine if a program was effective.
Applications Should Include Project Specifics
With competitive grants in particular, grantors don't want glittering generalities, such as "improve communications." They want measurable specifics.
"You can't just say, 'We're going to team up with local law enforcement and they are going to help us with some training,'" says Timm. "They need to know who's coming to the training; who's offering it; what are their credentials; how you'll communicate the training opportunity to potential attendees; and if you have signatures from that local law enforcement agency guaranteeing they are really going to be involved."
The last point is particularly important. More and more, grantors want involvement from a wide variety of agencies in the community, including private schools, police, fire, healthcare, and city or county officials.
For private institutions that might not have direct access to government grants, they can sign on as partners with state, county or city agencies to obtain funding, albeit in a more circuitous way.
Smaller, private colleges can also develop agreements with local law enforcement regarding grant-funded training or other shared resources. For example, at the University of Portland, the school provides the training location and food for free to police agencies in its surrounding area. In return, the school's security officers were permitted to participate in the classes — it's a win-win situation for everyone involved.
Not Approved? Ask for Panel Comments, Suggestions
Even if a campus submits a perfect application, it may still receive a rejection. This is especially true if a competitive grant is involved or the private foundation has very limited resources.
Despite not receiving a grant, applicants should not be discouraged. In fact, with many grants, those who are turned down can ask for reviewer comments. This information can help campuses improve future grant applications. This is particularly true of the ERCM grant, which will be in effect for another two years.
Campuses may also want to review some successful proposals, although they should not be copied.
Although grants are wonderful sources of funding, many campuses don't qualify for them or just don't have the time or resources needed to develop good proposals. Fortunately, there are many other ways campuses can pay for their security and safety improvements. Part II of this article in the January/February issue of Campus Safety magazine will cover these options.
Robin Hattersley Gray is executive editor of Campus Safety Magazine and can be reached at [email protected].
For the unabridged version of this article, please refer to the November/December 2006 issue of Campus Safety Magazine. To subscribe, go to https://www.secure-mag.com/CSM_Subscribe/.
If you appreciated this article and want to receive more valuable industry content like this, click here to sign up for our FREE digital newsletters!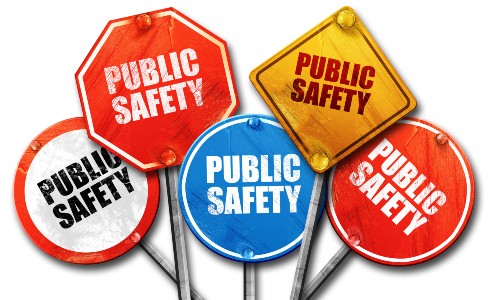 Leading in Turbulent Times: Effective Campus Public Safety Leadership for the 21st Century
This new webcast will discuss how campus public safety leaders can effectively incorporate Clery Act, Title IX, customer service, "helicopter" parents, emergency notification, town-gown relationships, brand management, Greek Life, student recruitment, faculty, and more into their roles and develop the necessary skills to successfully lead their departments. Register today to attend this free webcast!