Communications: The Key to Crisis Response
Communications can be a campus' greatest asset or biggest vulnerability. Long before an emergency occurs, universities, schools and hospitals should plan on how they will deal with the media, employees and public during and after an incident. If they wait, irreversible damage to the reputation and life of the institution could result.
When disaster strikes, the most important consideration must be ensuring the safety of your students, patients, employees, and visitors — no matter what. Recent national events have underscored this. But in addition to dealing with the disaster itself, a campus must also safeguard against further damage caused by negative perceptions of the organization's capabilities or response.
Consideration of all communications must be paramount. Although many institutions have done well in crisis communications during the past several years, it has also proven to be disastrous for those who have been unprepared. Well-planned, effective communication can be the key to helping an institution end the crisis, minimize the damage, and respond to the onslaught of attention. Mishandled, it can put the last nail in the coffin of an organization's reputation.
Educational and healthcare institutions should take the necessary time now to revisit their crisis management plans, make the needed additions and revisions, and ensure that everyone in their organizations understands the policies and procedures. They should also consider taking advantage of this public relations opportunity to communicate with their constituents and their communities regarding crisis mitigation and response in the event of an emergency situation. Sharing information about procedures and communications channels will go a long way toward establishing good will and stronger relationships. So how does a campus make communications work for it instead of against it? The answer involves focus and discipline for planning, practice and performance.
Plan Now or Pay Later
The most critical component of crisis communications is working out policies and procedures in advance. An institution's communication planning should involve everything from formal organizational policies to instruction booklets and training for every employee.
Preparation begins by getting the crisis management team in the room to assess whether the campus has adequate policies and resources to cover communications needs. Officials should brainstorm about the campus' vulnerabilities, weaknesses and how they might take action now to avoid an emergency altogether.
This collaborative opportunity can be used to evaluate whether the institution has adequate relationships with outside agencies that can provide assistance. Although most institutions have some type of working arrangement with external agencies, in many cases it has been several months or even years since they have touched bases. Personnel could have changed and their procedures may have been updated.
Campuses should assign a management team member to refresh these agreements and clarify roles so officials can maximize external resources. Among other benefits, effective communication and ongoing collaboration with partner agencies will reduce struggles over who should be doing what in the event of a true crisis.
If a campus doesn't have a formal crisis management policy, it needs one. It should outline a chain of command for accomplishing each of the tasks defined in the response plan and require regularly scheduled reviews of the crisis management plan. An institution should also develop a separate crisis communications policy that states clearly who is responsible for both internal and external communications.
Additionally, organization spokespersons should receive professional training on interacting with the media. Institutional representatives who have been properly trained will more likely stay on message and be much more effective if they are comfortable with the interview process.
Practicing the Plan Makes Perfect
When the plan is in place, the next step is to ensure policies will be followed. That involves practice.
No one ever wants to "waste time" by conducting disaster preparedness drills, but doing these regularly saves lives. Practicing crisis communications plans can also save the institution's reputation.
For the most effective crisis rehearsals, officials should include actual drills for releasing information to students or patients, employees, their families and the media. This is a great opportunity to maintain relationships with external agencies and with members of the local media by inviting them to be a part of the preparedness drills.
Members of the press can offer invaluable insight by taping mock news conferences for later evaluation. They can serve as a sounding board to test messages and the efficiency of delivery methods. Generally, they will be extremely supportive and valuable in providing feedback. With their input, a campus can further define its messaging process and test the logistics of accommodating media inquiries.
Adding to the benefit of these exercises will be the fact that local media will appreciate being included in practice sessions, which will lead to more effective external communications in the event of an actual crisis. The same basic premise holds true for other partners. The more they know about campus emergency operations ahead of time, the better they will be able to provide crisis response services. Including representatives from all affected agencies in the rehearsal process will also foster goodwill toward the institution and perhaps provide opportunities for the organization to serve in similar roles for other agencies in the community.
Once a campus conducts successful drills, officials may feel they are ready for a crisis and stop preparing. This temptation should be resisted. Instead, institutional personnel should review the crisis management plan regularly and practice the procedures at least twice a year. There will always be something that needs refinement. Key personnel can change or facilities may be expanded or renovated.
Officials Must Adhere to the Plan
After practicing, the key to successful performance is having the discipline to stick to the policies and procedures that have been established through careful planning. In the heat of the moment, it may seem like officials should do something else, but they must adhere to the official plan to be successful. The reputation of an entire organization will be defined by the actions taken and decisions made in response to an emergency.
When the crisis comes, campuses should implement the plan for getting the command center and media area set up as quickly as possible. Fewer mistakes will be made if an institution uses a disciplined approach for disseminating information.
The 24-hour news cycle has created a world that wants instant information. This will impact a campus emergency tremendously. The minute an emergency hits the scanner, the media will mobilize to cover it. Campuses need to stay ahead of the game.
First, campus officials must act quickly to get information to employees and prevent their hearing the news from someone else whose information may not be accurate. They also must hear what actions are expected of them. Campuses should use the internal structure as quickly and as fully as possible. Everyone should have access to the Web site and hotline numbers where they can direct the public for evolving information. The media can help with this.
Since most everyone will turn to the media for ongoing information, the more campus officials can tell and the sooner it can be told, the better officials will be able to serve the needs of everyone affected by the crisis. Although hospital, school or university personnel will feel obligated to respond to regional and national media outlets, they should serve the local media first — they will be the ones campus officials deal with long after everyone else has gone on to the next story.
One of the worst things campus administrators can do in a crisis situation is to give the impression they are withholding details or other pertinent information. It can torpedo an organization's image in a heartbeat. Of course, care must b
e taken to protect the institution legally, but a campus will be far more likely to maintain a positive image if it distributes accurate information as it becomes available.
Communicate early and often — beginning with employees. Coordinate with law enforcement officials if the crisis is a crime. Continue to share as many details as possible, and let the media know who is doing what. Remember that every moment, every action and every word counts. When an institution's reputation is on the line, it should use the key of communications to its advantage.
Barbara F. Nash, APR, is a senior strategic public relations and reputation management consultant. She can be reached at (256) 656-7039 or [email protected].
For the unabridged version of this article, please refer to the July/August 2007 issue of Campus Safety magazine. To subscribe, go to https://secure2.bobitweb.com/campussafetymagazine/subscribe/.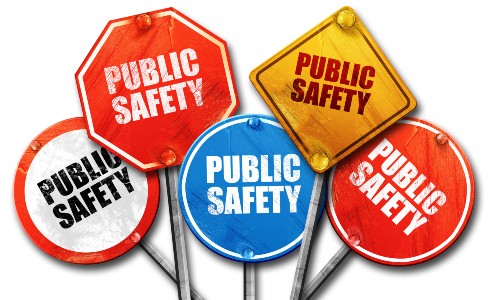 Leading in Turbulent Times: Effective Campus Public Safety Leadership for the 21st Century
This new webcast will discuss how campus public safety leaders can effectively incorporate Clery Act, Title IX, customer service, "helicopter" parents, emergency notification, town-gown relationships, brand management, Greek Life, student recruitment, faculty, and more into their roles and develop the necessary skills to successfully lead their departments. Register today to attend this free webcast!