Who Are the Perpetrators of Child Sexual Abuse and What Are the Signs?
Did you know 93% of all child sexual abuse victims know their abuser? Here's a look at the predatory behaviors often exhibited by perpetrators.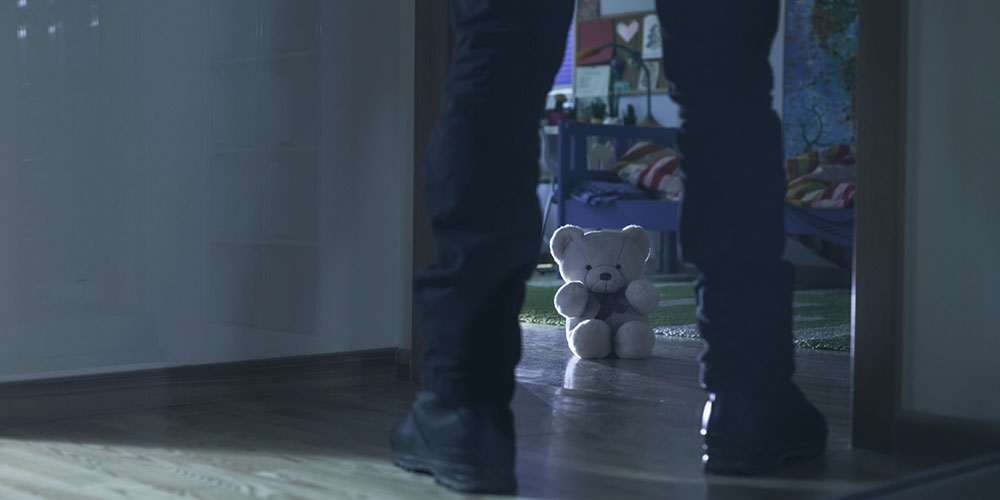 Perpetrators Often Groom the Parents
It is also common for an offender to groom the parents, which is why they may look for children who are in need of male attention, such as children with single mothers and absent fathers.
"The parents are so thankful for the attention to their child. They're so thankful that someone sees their child as special and has all these opportunities," said Anderson.
This, in turn, can lead parents to completely trust this individual to the point where if a child comes forward alleging abuse, they might question the child's claims.
We have seen this recently during the Larry Nassar abuse scandal when one of his victims testified during his sentencing that her abuse led to her father's suicide.
When Kyle Stephens was twelve-years-old, she told her parents that Nassar, a renowned doctor and family friend who would often have dinner with them, had been molesting her in her own home since she was six-years-old.
Stephens said when her parents confronted Nassar, he denied the abuse and "my parents chose to believe Larry Nassar over me," reports People.com. She added that her parents made her speak with Nassar about the allegations and he allegedly told her, "No one should ever do that, and if they do, you should tell someone."
Stephens said her parents' disbelief put a strain on the relationship, especially her relationship with her father.
"His belief that I lied seeped into the foundation of our relationship," she testified. "Every time we got into a fight, he would tell me, 'You need to apologize to Larry.' I started to question whether the abuse ever happened."
Stephens said her father finally believed her when she confronted him again about the abuse before leaving for college. He committed suicide in 2016.
Knowing the warning signs of both victims and perpetrators of child sexual abuse will help to both identify potential abuse and prevent it.
As previously discussed in Part 1 of this series, children very rarely lie about sexual abuse — only 4-8% of child sexual abuse reports are fabricated. For the small percentage of children who actually disclose their abuse, it is vital that what they share is believed, no matter how trusted or respected the alleged abuser might be.
If you know a child who has been sexually abused, suspect a child is being sexually abused, or are a victim of child sexual abuse, please call the National Child Abuse Hotline at (1-800) 422-4453 or the National Center for Missing and Exploited Children at (1-800) 843-5678.
Did you miss Part 1 about child sexual abuse victims? You can read it here.
Part 3 regarding how to report child sexual abuse and provide support to victims can be read here.
Part 4, which discusses what educators can do to prevent child sexual abuse within their institutions, can be read here.
---
Sources:
United States Department of Health and Human Services Child Maltreatment Survey, 2016 (2018)
Snyder, H. N. (2000)
Finkelhor, D. (2012)
Read More Articles Like This… With A FREE Subscription
Campus Safety magazine is another great resource for public safety, security and emergency management professionals. It covers all aspects of campus safety, including access control, video surveillance, mass notification and security staff practices. Whether you work in K-12, higher ed, a hospital or corporation, Campus Safety magazine is here to help you do your job better!
Get your free subscription today!