7 Steps to Reducing False Fire Alarms
Education, technology, regular maintenance and the appropriate discipline of pranksters are just some of the ways you can begin to address this problem.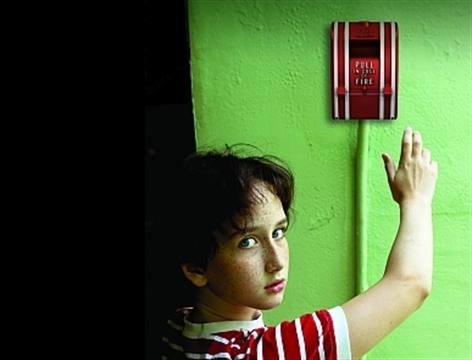 3. Conduct fire safety training programs: UMass Campus Fire Prevention Officer Mike Swain says malicious false alarms were a big problem for his institution when he first arrived, but that the number of alarms have decreased recently. He credits some of this improvement with his school's fire education program.
"We get the word out that it not only is a hazard to people in the building but also to responding fire fighters," he adds. "We say, 'Look, this is your home. Someone in this building knows who is doing this.'"
Education also helps reduce nuisance alarms caused inadvertently by smoke from cooking, hairspray and the like.
At universities with residence halls, many students are on their own for the first time in their lives and might not know how to operate a stove. It is probably for this reason that the majority of dorm fires start in the kitchen. It's also where most of the nuisance alarms originate.
According to Martin, at the beginning of every semester or quarter, RAs should instruct new students on how to operate the dorm's cooking equipment. "If there is an exhaust fan over the stove, obviously, step one would be to turn that on," he says. "So many people don't or don't know how," says Martin.
Instructions should include keeping the stoves and microwaves clean, and closing the kitchen door so smoke doesn't escape into other areas of the building, causing an alarm. Chemistry students should use fume hoods when in their labs.
Additionally, candles and smoking should not be allowed inside the dorms. It should be noted, however, that these bans can sometimes create another problem: students covering their detectors so they won't get caught smoking.
With hospitals, nuisance fire alarms usually are caused by contractors doing renovations who have forgotten to cover detectors in the area where they are working. Smoke from employees who have burned their toast or left food in the microwaves for too long causes problems, too. According to Medical City Dallas Director of Security Len Sullivan, since the individuals in these cases are adults, on-the-spot reminders are normally more appropriate.
"Anytime we respond to those situations, we collect data to determine what caused the alarm," he says. "We then educate the folks in the area on what they can do to prevent such alarms from occurring in the future."
4. Video surveillance, fire-pull covers can help: K-12 districts like the South Western City Schools, higher education campuses like Baker College and hospitals like Medical City Dallas have all deployed security cameras to reduce their malicious false alarms.
"We've had very few pranks because we have so much CCTV," says Baker's Director of Campus Safety Tom Pokora. "They know that pulling an alarm will get them expelled from school. The cameras catch everything."
Even if the cameras don't identify the culprit, they can identify who was in the area at the time of the false alarm activation. Police can then question those individuals. "We have two officers who investigate incidents, and they pull up what video they can," says Pokora. "We can use it as evidence in court or give it to the police department if it's a criminal case."
Some manufacturers have developed covers for fire pulls that make a noise when they are lifted. The squeal draws attention to the person activating the alarm, thus discouraging pranks.
Swain warns, however, that deploying this technology involves a new educational component. "You have to make sure people realize that when they pull the cover, the squealing is not the fire alarm activating," he says. "They have to follow through and pull the fire alarm that's underneath the cover."
Sullivan also believes that in addition to technology, the visibility of his staff acts as a deterrent. "When we find an individual who is a suspect, we have well-trained staff who approach and ask, 'Is there somewhere you need to be?'"
Read More Articles Like This… With A FREE Subscription
Campus Safety magazine is another great resource for public safety, security and emergency management professionals. It covers all aspects of campus safety, including access control, video surveillance, mass notification and security staff practices. Whether you work in K-12, higher ed, a hospital or corporation, Campus Safety magazine is here to help you do your job better!
Get your free subscription today!