When Responding to Grant RFPs, Give Them What They Want
An important key to writing an effective grant application is knowing how to read and understand the Request for Proposal (RFP) so you'll meet the grant funding source's requirements.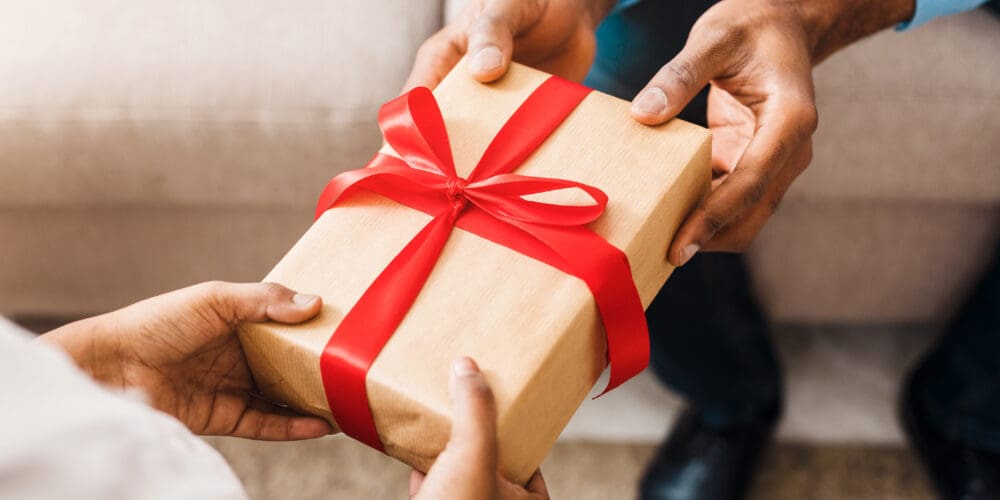 There is absolutely nothing more frustrating than putting forth a great effort in composing and developing a grant application only to have the funding source send you yet another rejection notice.
Grants have always been highly competitive, and there is only a limited amount of money available for a growing number of applicants. During times of economic crisis, such as our country's current recession, the number of applications for any particular grant program is astonishing. It is not unusual for many of today's federal grant programs to receive upwards of 25,000 applications.
When we start the process of seeking a grant to fund the purchase of a piece of equipment or a program that we wish to conduct, we will encounter a document called the Request for Funding Proposal (RFP). In some grant programs, this same document might also be referred to as a Notice of Funding Availability (NOFA), or it might be called the Program Guidance.
In essence, this document is the rule book for a funding source and gives the grant seeker information about a number of things that will be required of them in order for them to receive an award. The document will, in most cases, be quite comprehensive in nature and contains all the necessary information for the grant writer to effectively submit a request or application.
It is therefore essential to pay very close attention to this document. Those who pay closest attention to the rules are the ones who get awarded. It is, after all, the funding source's money. If you want their money, you have to play by their rules!
Read the RFP Completely and Follow Instructions
The single most common reason for a grant application to be denied is failure to follow instructions. Developing and writing a successful grant application is actually quite simple. In a nutshell, if you take away all of the reasons a reviewer can find to deny your request, you will leave them with but one choice: fund it! It therefore is essential to study the rule book closely and give the funding source exactly what they are looking for.
Good, comprehensive reading skills are required to be an effective grant writer. There is a lot of information you must locate, identify and consider when developing any grant application. When properly utilized, this information becomes the building blocks for developing the application to match the funding source's goals and objectives. It also prevents you from making an unintentional error, which would get your application denied.
Detailed Requirements Used to Screen Applications
There is a general misconception associated with how grant reviews are conducted or scored. Remember, there may be in excess of 25,000 applications for the program. Most grant applications are several pages in length. Depending upon the amount of money asked for and the complexity of the problem that needs to be resolved, some federal grant program applications are several hundred pages in length. The task of reading and scoring thousands of those applications can be gargantuan in nature. The funding source needs a way to screen these applications, or it would quickly become an impossible administrative task for them.
One of the ways they screen applications is to look for the ones where clearly defined instructions, such as proper formatting, were simply not followed. Believe it or not, using a Verdana font when Arial is a stated requirement can and has resulted in applications being instantly rejected.
Bear in mind here that the funding source needs to be assured the grant recipient will be a good steward of the money given. The application is reflective of your ability to accomplish that and is a window allowing the reviewers to gauge your level of professionalism. If you cannot follow even the simplest instruction of using the correct font, what does that say about your ability to handle $100,000 of their money?
Be Prepared and Focused When Reviewing an RFP
So what is it exactly that we should be looking for when reading these RFP documents, and how do we make those items register with us and incorporate them into our grant application? A little preparation before you try to conduct this task is in order. You should follow these steps:
Print out a hard copy of the actual RFP and the application itself
Obtain and have available red, green and blue highlighter pens
Rid yourself of annoyances and interruptions like cell phones, office phones, radios and iPods
Isolate yourself in a comfortable spot where you can concentrate without interruption from others for an hour or so
You should begin by reading the RFP from front to back quickly and without focusing excessively on details. You want to give yourself a quick overview and broad idea of what this program is seeking to do and what will be required of you to win an award. You should determine if the program is even likely to fund the request for whatever it is you are seeking.
Determine If Your Program Qualifies for the Grant
Your next read through is when you will start picking out the details. This is where you want to have the highlighter pens handy. Use the red highlighter and mark all wording that indicates things that the funding source will not fund or that are ineligible and will hurt your application. In other words you are using the red to set up a psychological trigger for your mind that says "stop."
Use the green highlighter to mark wording for things that are eligible or acceptable to do within the funding source's rules.
Likewise, use the blue highlighter to mark things that are of critical importance or that will get you extra consideration or points in the scoring process. You should look for wording that says "will be given higher consideration" or stating that "additional priority will be afforded." This is also where you need to carefully look for the words "shall or should." Use of those words should always be interpreted as if they actually said "must." I actually do a word search with my word processor and replace "shall or should" with "must" so as not to miss these little clues.
While performing this comprehensive reading of the RFP, there are a number of details you should be looking for. Some of those details would be:
Dates and deadlines
Accepted methods for submitting the application
Addresses
Contact persons for answering various questions both technical and in dealing with program content interpretation
Priorities of the funding source
Formatting
Matching dollar requirements
Award limitations
Letters of support or Memorandums of Understanding (MOUs)
Use of maps, graphs, photographs, videos and charts
Page counts
Details about presenting the project's budget
Review and scoring criteria and methods
Method of award
Period of performance or length of program
Assurances and supportive documentation requirements
Checklists
Once you have performed this task, you are finally ready to give the document a final read. If you do the work listed above to prepare for this final read, you have now given yourself a psychological advantage. Now that the materials are color coded, the human mind will better pick up on and register these details when you give the RFP a slow final reading.
You will notice that things come into much clearer focus, and you will identify more quickly how these items will allow you to understand exactly what the funding source wants to see in order to approve your request. You can then more closely address those items in your application. Likewise, at the same time, you are taking away the possibility of committing a cardinal sin that would kill the application at initial screening.
Focus on the Funding Source's Needs, Not Your Own
Many novice or first time grant writers go about seeking a grant in the wrong manner. They know they have a need and they look for grants that will fill their need. The problem is they are looking to satisfy their own need and ignoring the funding source's needs.
Without exception, the funding source gives their money away to satisfy certain desires and priorities. If we first learn to identify what the funding source is seeking to accomplish and then think outside the box to make our need fit their priorities, we exponentially increase our chances of being successful.
Properly reading and interpreting the RFP for a grant program is the first critical step you must take on your quest to find funding.
Kurt Bradley is the director CHIEF Grants, a division of CHIEF Corp, and he can be reached at [email protected].

This article originaly ran in February, 2009.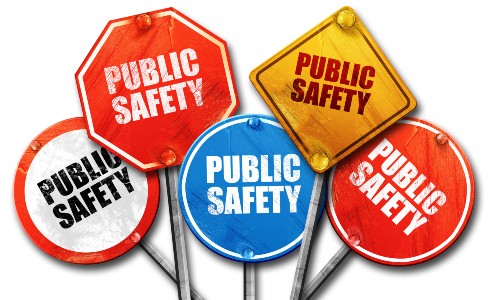 Leading in Turbulent Times: Effective Campus Public Safety Leadership for the 21st Century
This new webcast will discuss how campus public safety leaders can effectively incorporate Clery Act, Title IX, customer service, "helicopter" parents, emergency notification, town-gown relationships, brand management, Greek Life, student recruitment, faculty, and more into their roles and develop the necessary skills to successfully lead their departments. Register today to attend this free webcast!