Traveling for Spring Break? Here Are Some Coronavirus Considerations
Here's how one Florida university is preparing for spring break amid the coronavirus outbreak.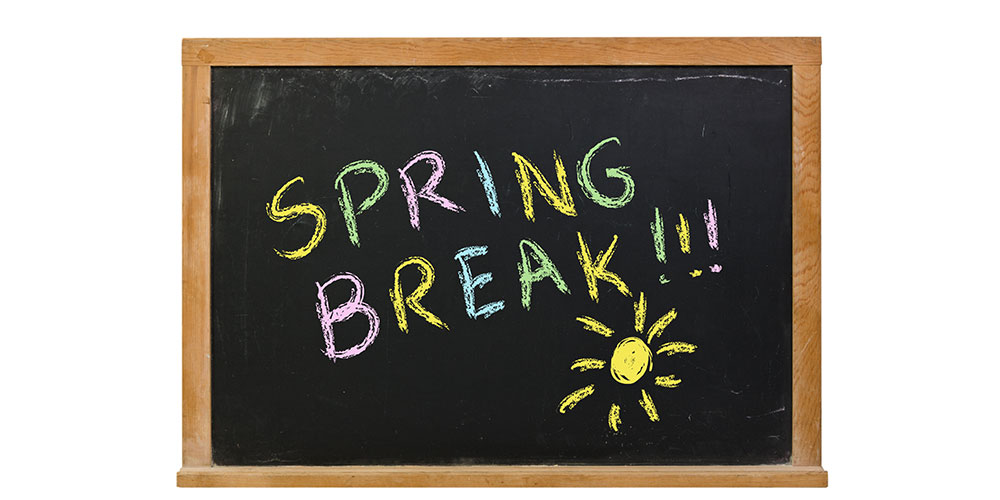 Spring break is a big deal in the education world. While some use the time to unwind, many college students take extravagant trips with friends and some use the welcomed time off to travel with family. Unfortunately, the coronavirus has put a damper on many of these plans.
Although many people across the world are canceling travel plans because of the coronavirus, others are opting to stick it out. As a precaution, many schools and universities are creating "coronavirus handouts" for students, staff and faculty with travel tips regarding the virus's lingering threat.
Oren Alter, associate vice chancellor of crisis management, reached out to us with information the Florida school is preparing for campus constituents as spring break approaches.
The handout includes pre-travel, during travel and post-travel recommendations from knowledgeable sources such as the Centers for Disease Control and Prevention (CDC) and the U.S. Department of State. We hope sharing this example will be beneficial to either traveling readers or campuses who are thinking of creating similar outreach.
---
Dear students, staff and faculty,
As you are aware, the Center for Disease Control and Prevention (CDC) has been monitoring the spread of coronavirus (COVID-19) and potential effects on the United States. As of late February, several countries are reporting outbreaks while almost daily additional countries in every continent are reporting the identification of first cases.
With spring break being the next planned vacation, below is information and resources that will help you remain safe during your planned trip and recommended measures when you return.
Pre-Travel Recommendations
Basic information regarding travel and warnings can be found under "Information for Travel" on the CDC's website. Additional information about the virus can be found here.
Current coronavirus status and travel advisories by the U.S. Department of State can be found here.
Prior to overseas travel, students, staff and faculty should follow several informational sources that track the prevalence of confirmed cases, death and recoveries. These situational reports should assist travelers in decision-making based on the traveler's risk tolerance. See for example:
During Travel Recommendations 
CDC recommendations on how to protect yourself during travel can be found here.
During trips, it is recommended to follow the U.S. Department of State and CDC websites in order to see the most current alerts at your travel destinations, as well as any new guidelines for people returning from overseas locations.
The U.S. Department of State also provides contact information for assistance for traveling U.S. citizens here.
Post-Travel Recommendations
Preparing for your appointment if you develop symptoms, and diagnosis and treatment guidelines by the Mayo Clinic can be found here.
CDC recommendation for employers that also mostly apply to students, staff and faculty can be found here.
Additional Information
More information and frequently asked questions and answers from the CDC can be found here.
Here are some important phone numbers:
Department of State Emergencies Abroad: +1 202-501-4444
CDC's general information help desk: 1-800-CDC-INFO (1-800-232-4636)
We wish you safe travels and an enjoyable and responsible spring break.
---
Oren Alter oversees crisis management for 30 campuses in the Southeast United States. He is a security expert with over 25 years of experience, including service in the Israeli Special Forces, corporate security and higher education crisis management and emergency response.