Potter Electric Acquires SureCall's ERCES Business
The Guardian Series products from SureCall provide public safety radio communications for first responders.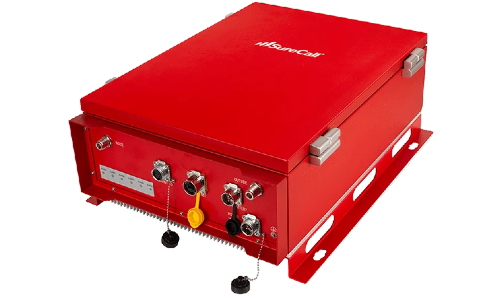 Potter Electric Signal Company, LLC, an independent manufacturer of life safety products, announces the acquisition of cell phone signal booster supplier SureCall's emergency responder communication enhancement systems ("ERCES") business, which provides in-building public safety radio communications for first responders.
Potter is expanding its portfolio of life safety and fire protection systems by adding SureCall's Guardian Series to its 2020 acquisition of TowerIQ, a manufacturer of wireless life-safety communication and smart building technologies. The combination of SureCall's Guardian product range with TowerIQ's technology provides the broadest ERCES offering in the market, according to the company.
To support the platform, Potter says it provides business partners, emergency services personnel, and building owners with full-service applications design services, including cloud-based monitoring and engineering tools.
"We have partnered with SureCall over the last few years and have been impressed with their Guardian product line. Potter is investing in this advanced technology to ensure that first responders can effectively communicate uninterrupted during an emergency. We see the opportunity to improve in-building emergency communications and now have the most complete platform for meeting the requirements of ERCES across North America," says Potter CEO Gerry Connolly. "Similarly, Potter's partners and end-users continue to ask for enhanced integration of life safety and fire protection systems. SureCall's products are very complementary to Potter's own range of IP-based systems and platforms, enabling edge-to-cloud connectivity for emergency responders, building owners and facility managers."
Potter's range of ERCES are designed for both Class A narrowband and Class B wideband applications and the combined portfolio is said to meet IFC, NFPA, FCC and UL 2524 requirements, including FirstNet capabilities.
"SureCall introduced this product because of a market opportunity where our technology was a good fit," says SureCall CEO Hongtao Zhan. "We now recognize that Potter is better positioned to serve this market because of their suite of products that support the entire public safety community. Selling this business unit provides strategic capital that better positions SureCall to focus on the growth of our commercial and consumer products. It also provides significant resources for investing in further innovation."
For more information, visit pottersignal.com.