Mutualink Helps Agencies, Hospitals Communicate During COVID-19 Crisis
Madison County Emergency Management Agency has used the solution to improve communications between EMS, hospitals, 9-1-1 dispatch and the Coroner's Office.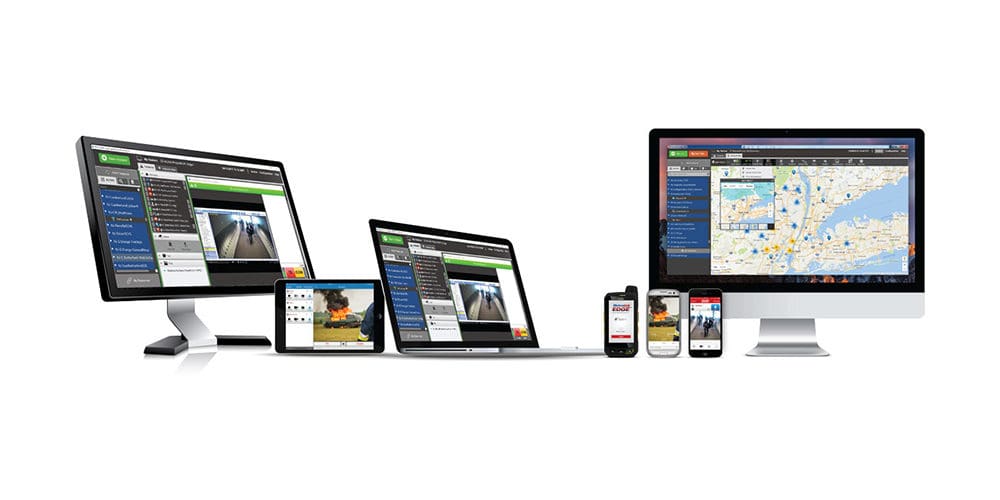 As town, city and state leaders continue to provide support to residents during the coronavirus pandemic, interoperable communications between public agencies and private hospitals have proven critical to a successful response.
The Madison County (Ind.) Emergency Management Agency, which works to protect property and residents from technological, man-made and natural disasters, was looking for an alternative way to communicate quickly and effectively between multiple agencies responding to the COVID-19 outbreak.
Traditionally, interoperable communications focus on bridging radio systems — a method that can sometimes present technical challenges for those tasked with implementing them due to complexity and infrequency of training.
"Having worked in public safety for 15 years, I know one of the unique challenges impacting dispatch is implementing interoperable communications," said Brent Jensen, executive director at Madison County Dispatch who oversees training for Central Dispatch employees.
As a result, the agency turned to Mutualink, a technology capable of bridging communications systems regardless of compatibility, according to the company. It allows for the bridging of radios, real-time video sharing and instant communications between partner agencies. Mutualink Edge with Team Push-to-Talk has allowed the county to increase the level of operational communications between EMS, hospitals, 9-1-1 dispatch and the Coroner's Office during the COVID-19 crisis.
"We were initially looking at Mutualink to help coordinate with the department of transportation when our attention was necessarily diverted by COVID-19," said Jensen. "Being in conversation with Mutualink made it obvious that this technology was ideal to help ease communications throughout this crisis."
Using Mutualink software and hardware, the county has been able to quickly connect:
Madison County Emergency Management
Madison County Health Department
Madison County Central Dispatch
Community Hospital Anderson
Ascension St. Vincent Anderson Hospital
Ascension St. Vincent Mercy Hospital
Indiana University Health
As a result, the county has experienced a reduction in spending on compatible communication devices. Bridging radio, smartphone and push-to-talk has allowed Madison County to increase its collaboration footprint while maintaining current communications systems. It has also resulted in faster incident resolution, which has proven vital when treating COVID-19 patients.
Since the technology can be downloaded onto desktops, laptops or smartphones, it has been utilized for a broad range of uses, including bridging radio traffic from dispatchers with smartphones in ambulances and emergency room personnel on computers.
For Madison County, the next step is to expand the system to neighboring public safety agencies, corporate security departments, higher education and public schools.
For more information on Mutualink products and services, visit www.mutualink.net.