EF Johnson Technologies Partners with Instant Connect
The partnership will extend RF coverage through IP connectivity, eliminating communications gaps between radio and IP, says the company.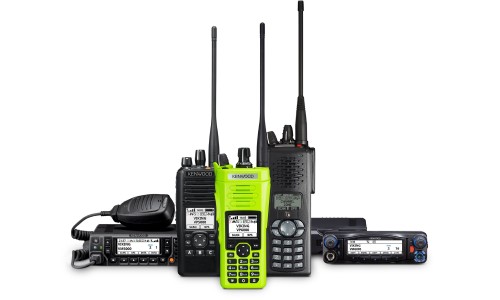 EF Johnson Technologies, a solution provider of communications technology for emergency responders and an independent subsidiary of JVCKENWOOD Corp., announces its strategic partnership with Instant Connect Software, an interoperable push-to-talk communications provider.
The integration will extend RF coverage through IP connectivity and elevate the impact and value of voice communications for radio users worldwide by digitally integrating the Instant Connect platform with KENWOOD NEXEDGE Gen2 systems, says the company.
Instant Connect's proprietary push-to-talk (PTT) software is said to turn virtually any IP-connected device into a PTT device that can connect to two-way radio systems. KENWOOD NEXEDGE Gen2 radio users can now share operation-critical PTT talk channels with Instant Connect users regardless of the device used.
This "any device, any network" connectivity eliminates communications gaps between radio and IP, improves teamwork and productivity, and enhances worker safety, particularly in remote and hazardous environments, according to the company.
"Our two companies are forging a new landscape of interoperable communications leveraging the Instant Connect integration to extend traditional RF where cellular and two-way radio users operate in a single environment," says John North, EF Johnson's VP of sales. "This integration delivers additional value to KENWOOD two-way radio users by enriching their current radio investment through interoperability."
The collaboration is currently available on KENWOOD NEXEDGE Gen2 products for enterprise and operation-critical users. Integrations within expanded radio product lines are expected in the future.
"Instant Connect is proud to partner with EF Johnson Technologies to enhance and extend the value of mission-critical radio networks," says Forrest Claypool, Instant Connect CEO. "We're connecting radio with mobile/IP users across a wide range of devices while also offering KENWOOD radio users a new level of PTT automation. For radio users, these automated PTT capabilities add a new level of functionality and performance on the front lines."